My Secrets To HSC Success And Scoring 99.95 – Steven Paredes
Posted on October 6, 2016 by Steven Paredes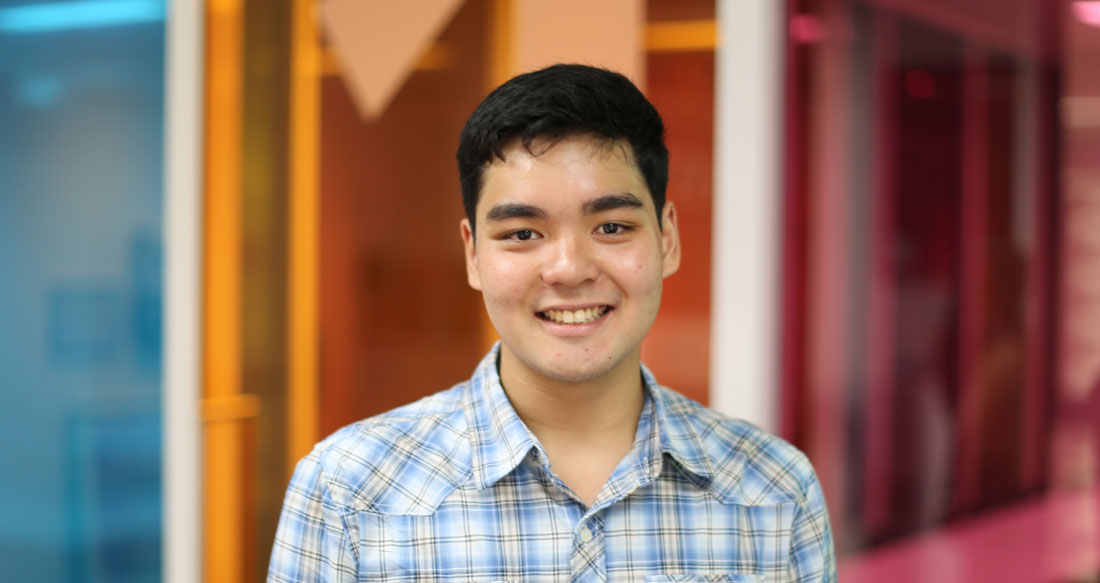 The HSC year will be one of the most stressful times of your life. Here's a few tips and secrets to help you along the way:
1. Organisation
Plan effectively! At the start of each term, open your planner/diary and plan what you intend to do each week in terms of writing notes, doing past papers and assignments e.g. set a deadline for writing notes for a particular section of Chemistry – "finish Module 9.3 Section 1 notes by Friday Week 1".
Don't forget to add your daily homework tasks to your planner!
2. Study Notes
For Science, it's a good idea to write notes as you cover "dot-points" at school to avoid cramming and unnecessary stress just before exams. In terms of note writing, do a small amount each night and use the weekend to catch up – make sure that you use multiple sources (e.g. textbooks, Matrix notes and internet), making your notes detailed but concise. A good structure to follow is to write the dot-point on the top of the page and then answer it underneath with relevant information, diagrams, tables and equations.
Consistently review your notes to retain your knowledge of theory!

3. Past Papers
Don't procrastinate! Do past papers and exam-style questions early but skip the questions you haven't covered yet at school or at Matrix. Matrix definitely provides excellent and constructive feedback for topic tests and quizzes, which will help to boost your exam technique and school marks.
Read marking guidelines and feedback carefully and add anything you've missed to your notes!
4. Daily Study
In Year 12, try to study for at least 4 hours a weekday – including homework, writing notes, practising essays and doing past papers. From experience, weekly study with a group of friends to revise for upcoming tests really helps to reinforce everyone's knowledge of theory and exam technique.
To study efficiently and effectively, eliminate all distractions and focus on achieving your goals!
5. Relax

Ironically, too much study is a bad thing. Set yourself ONE weeknight – e.g. Friday night – to take time off from everything study related. Also, ensure that you get adequate sleep, to maximise your concentration for the next day.
You don't want to burn-out, so find the time to go out with friends or do other activities that interest you!
TOO LONG, DIDN'T READ?
Here's a quick summary:
1) Plan your study effectively.
2) Don't Procrastinate! Space out your exam preparation throughout the term.
3) Study for at least four hours a day.
4) Take study breaks and have a weekly "no-study" night.
You might be thinking, "oh yeah, I've heard all of that before," but many people aren't actually 100% bothered to commit themselves to all of the above – so what is the biggest secret to HSC success?
Self-Motivation.
You should ask yourself, why are you doing the HSC? What motivates you to go to school? What are your future goals and aspirations?
Realising your true motivation and applying it to the HSC (and beyond) really does help you on your path to success and maximising your potential. The road to HSC success requires a delicate balance between social life and study time. At the end of the day, it's maintaining a consistently positive and determined mindset that really pushes you closer towards achieving your goals.
Want to achieve your ATAR goal? 
© Matrix Education and www.matrix.edu.au, 2017. Unauthorised use and/or duplication of this material without express and written permission from this site's author and/or owner is strictly prohibited. Excerpts and links may be used, provided that full and clear credit is given to Matrix Education and www.matrix.edu.au with appropriate and specific direction to the original content.
---
Found this article interesting or useful? Share the knowledge!