Loved by over 4500 students across 220 schools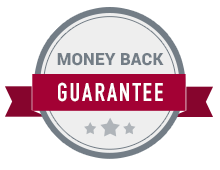 Love us or walk away
All on campus courses come with our First Lesson Money Back Guarantee.
All our courses include
Inspirational Teachers
Vast classroom teaching experience, HSC and/or university teaching experience with an ability to explain concepts clearly.
New Syllabus Ready Program
Teaching program that covers all aspects of the NESA Syllabus. Structured learning system that allows students to develop sound study habits every week.
Comprehensive Resources
Theory Book, Work Book, Quizzes, and Topic Tests written by academics and education researchers. Online access to supplementary exam papers/ texts with top responses.
Exam Readiness
Short quizzes and topic tests held under strict exam conditions to ensure students have a solid understanding of the subject.
Weekly Reporting
Weekly tracking of Homework, Quiz and Topic Test results so student and parents can monitor their progress.
Personalised help
Address any gaps in your learning through Workshops and/or Q&A Boards.
19 years
of proven results
100+ Teachers
who are not only smart but inspirational
438 classes
across 5 locations every week
63 Tutors
run 1-to-1 tutorials
The results speak for themselves
78%
of our 2022 students achieved an ATAR above 90
63
of our 2022 students achieved an ATAR above 99
99.95
was the highest ATAR achieved by 7 of our students
5
state ranks achieved by our 2022 students
Our pricing perspective
---
Did you know a driving instructor charges an average of $50.55/hr in Sydney?
We provide professionally qualified teachers from only $40 per hour. We believe Matrix is an investment in your education so we've set our pricing at a level that allows us to invest in the best teachers, state-of-the-art facilities and exceptional resources. We aim to provide your child the best learning experience possible.
Some questions you might have
How can I pay for my tuition fees?
Matrix offers 2 payment options for direct debit:
Credit Card – we accept Mastercard or Visa
Debit Card – we accept Debit Mastercard or Visa Debit
When does my Direct Debit (DDR) payment occur?
For monthly DDR, it will be deducted from the nominated account on the 8th of every month. For Term DDR, this will occur on 8 January, 8 April, 8 July and 8 October.
What is the 'First Lesson Money Back Guarantee'?
New students who aren't happy after their first lesson, are able to disenrol and receive a full refund. All they have to do is let us know and return our resources before the second lesson.
Is quarterly cheaper than monthly?
All courses are the same price regardless of quarterly or term payment. Matrix absorbs all credit card and debit card transaction costs so you pay no additional transaction fees. Yay!
Can I pay lesson by lesson?
Matrix offers 2 payment options to provide you with greater flexibility. Customers can select monthly or quarterly/term payments, but not lesson by lesson. At the point of enrolment, the DDR form must be completed and submitted.
Our website uses cookies to provide you with a better browsing experience. If you continue to use this site, you consent to our use of cookies. Read our cookies statement.