8 Common Mistakes HSC English Students Make in Exams
Posted on September 20, 2017 by Matrix Education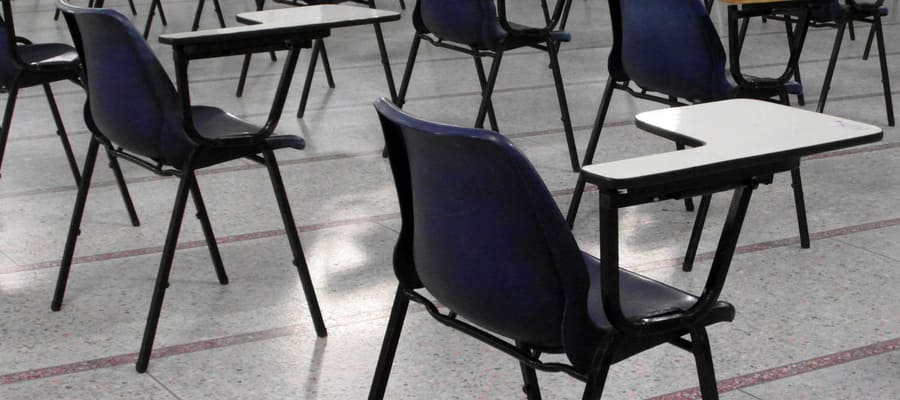 Everyone makes mistakes. So , what are the 8 common mistakes HSC English students make in exams that you don't want to? Read on and find out!
Common Mistakes
1. Skimming over the question
You need to read every question carefully! Essay questions often contain a number of components that need to be addressed in your response.
For example:
"To what extent do the texts you have studied reveal both the emotional and intellectual responses provoked by the experience of discovering?
In your response, refer to your prescribed text and ONE other related text of your own choosing."
This question requires the student to address a number of components in their response.
'To what extent' – Make a judgement on the influence of different textual forms on the way messages are conveyed.
'reveal' – This asking you to discuss how the texts demonstrate ideas.
'emotional and intellectual responses' – This instructs you to focus on particular parts of the syllabus outline. They are –

"Discoveries can be fresh and intensely meaningful in ways that may be emotional, creative, intellectual, physical and spiritual. They can also be confronting and provocative. They can lead us to new worlds and values, stimulate new ideas, and enable us to speculate about future possibilities. Discoveries and discovering can offer new understandings and renewed perceptions of ourselves and others. "
"The impact of these discoveries can be far-reaching and transformative for the individual and for broader society. Discoveries may be questioned or challenged when viewed from different perspectives and their worth may be reassessed over time. The ramifications of particular discoveries may differ for individuals and their worlds."

'the experience of discovering' – general themes and ideas of the module."
If you are unsure of how to approach essay questions, you should read this part of the Beginner's Guide To Acing HSC English.
2. Failing to write a rough essay plan
Jotting down a brief essay plan will give your essay focus and make it clear where each paragraph is going. This is key to achieving high marks and will prevent you from wasting time by writing paragraphs that don't contribute to your argument.
During the reading time, figure out your essay plan in your mind and then at the start of the exam, quickly write a few notes on the question paper. It will help you to sketch out the rough structure of your argument, this way you have something to refer back to as you work.
3. Forgetting about the time limits
This is an important one. During the two exams you have 2 hours to answer three sections. this works out to 40 minutes per section with some extra reading time. Students should allow themselves 35 minutes per section. This will allow you 5 minutes up your sleeve per section.
You need to stick to this 35 minute time limit in order to sufficiently answer every question. Check the clock after you finish writing every paragraph if you have to. Remember, because you have 5 minutes spare for each section you can use this to go back to a question that you haven't finished, or reread your responses and give them a final edit!
4. Rewriting an essay from memory
Students writing from memory usually fail to adequately address the question. This relates back to the first point. A pre-written essay will never directly address a question for an exam. You must Instead, focus on memorising quotations, techniques, and their effects to craft them into a sustained argument!
5. Providing more content than analysis
The marks are in the details! Don't spend more than one sentence per paragraph providing an overview of your text and never use examples from the plot to support your argument unless they are connected to quotations or techniques. Remember, your focus should be on techniques and how these represent the ideas in your texts!
6. Being messy
Your markers need to read your essays to give you marks! Try to be as neat as possible under the pressure of the exam. Illegible paragraphs will not give you any marks. It is also better to start a new page rather than drawing confusing arrows all over your paper.
7. Don't get a full night's sleep
Don't stay up all night cramming! You've made it this far. Have faith that all the knowledge you've absorbed over the past year will serve you well and allow yourself to rest up the night before the exam. This will help you think clearly and not crack under the pressure.
8. Forgetting to write their student number on the booklet
Markers must know who the marks belong to! It may sound obvious, but this is a common mistake. Make sure you write your student number on the front before you start writing inside each booklet.
Want to take your English skills to the next level?
Matrix English students get in-depth resources to help them produce insights into their texts. One-to-one workshops are a great opportunity for students to hone the skills that student's learn in the Matrix classroom. Matrix tutors will work closely with students to perfect their creatives and other assignments. Book a free trial lesson and learn how to write a Band 6 creative and essay with step-by-step guidance from an HSC expert in our Year 12 English ADV Courses.
© Matrix Education and www.matrix.edu.au, 2018. Unauthorised use and/or duplication of this material without express and written permission from this site's author and/or owner is strictly prohibited. Excerpts and links may be used, provided that full and clear credit is given to Matrix Education and www.matrix.edu.au with appropriate and specific direction to the original content.
---
Found this article interesting or useful? Share the knowledge!