How to Prepare for HSC English Advanced
Posted on October 3, 2016 by Olga Zerefos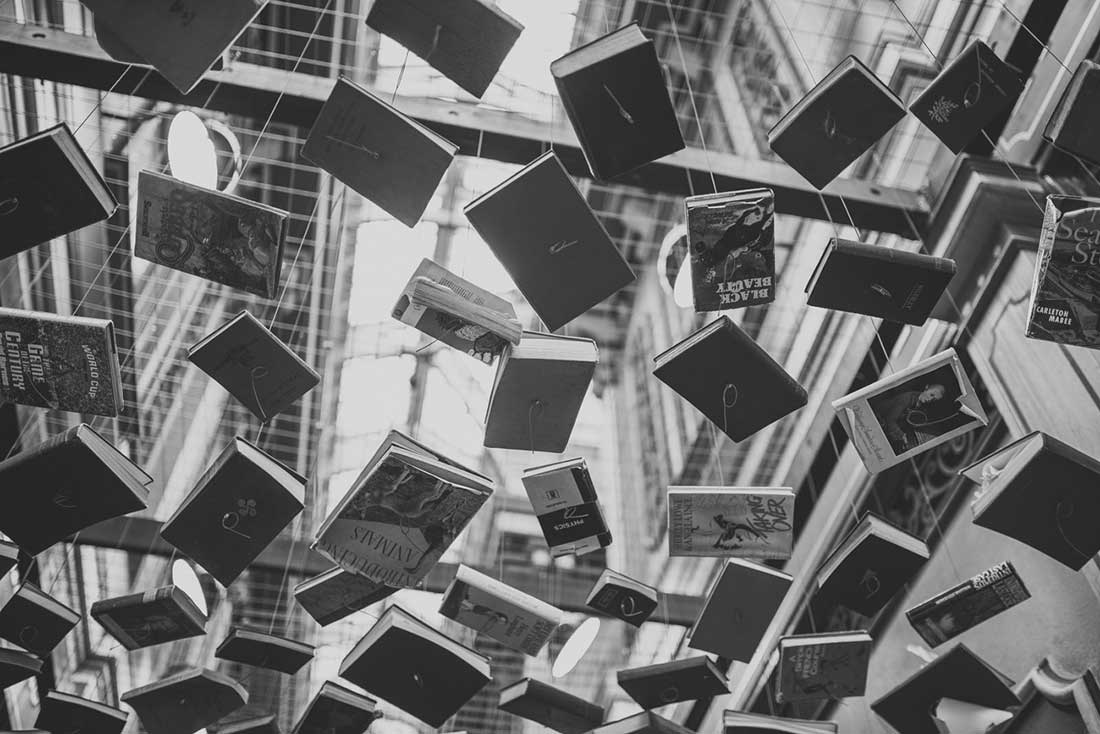 So, you've finally finished your Preliminary exams. You definitely deserve to take some time to recuperate during the holidays, and trust us, it's okay to completely veg out and watch a season (or three) of a Netflix series back-to-back for a few days. However, it's also worth thinking about how you can spend your holidays preparing for the beginning of your HSC year. English is a subject in which just a little bit of preparation ahead of time can make a big difference to your HSC experience.
Learn from your Preliminary exams
By the end of Year 11, all students will have sat an arduous set of school exams designed to test their knowledge and understanding of the year's content. For many subjects, this exam will resemble, in length and structure, the HSC exams they will sit at the end of Year 12. For this reason, it is especially important to take the time to reflect on your performance in your Preliminary English exam.
What were your major strengths and weaknesses? Did you struggle with time management or making sure your essay answered the question? Was there a comprehension section in your exam in which you could have performed better? Did you struggle to write a short story that effectively used the exam stimulus? It is also worth consulting your teachers, both at school and at Matrix, about your possible areas of improvement, as sometimes it can be difficult to identify your own problem areas. Ask your teacher for a short meeting to discuss your exam paper in more detail.  They will be able to point out which areas were your weakest, and help you develop strategies for improvement. Compile a list of their feedback and suggestions so that when you start studying next term, you have a clear idea of which areas you need to focus on.
Read your texts!
This might sound obvious, but since the English Advanced course is so text-heavy, it's worth getting an early start on reading your texts, particularly those you will be studying in Term 1 of Year 12. The Board of Studies syllabus states that "The study of texts prescribed in any course for the Higher School Certificate examination may not begin before the completion of the Preliminary course." This means that between completing your Preliminary course and starting your HSC course, you may like to ask your teacher for a list of the modules and prescribed texts that you will be studying for the HSC, particularly for Term 1. This will be given at your teacher's discretion, but it's worth asking!
As a supplement (NOT a substitute!) to your reading, you could use the holidays as an opportunity to do some wider 'research'. For example, if you know that you will be studying Shakespeare's Hamlet or Richard III, going to see the play in real life (yes, this still happens), will help you get a better understanding of your text. Shakespeare's plays, as you probably know by now, aren't exactly the most thrilling thing to sit and read quietly to yourself, but they are a compulsory element for ALL English Advanced students. So, even if you don't know which play your class will be studying, a live theatre performance will you let you experience Shakespeare the way it was meant to be seen and heard.
Have a look at the syllabus
Ok, it might seem a bit premature, but half of the reason that the HSC can seem so daunting is simply because you have no idea what's going on and how you're supposed to prepare. At this stage, you don't need to go through the syllabus with a fine-tooth comb, but it can be helpful to at least have a general idea of what lies ahead in English for the next year of your life.
The syllabus outlines the requirements for each section of the HSC English Advanced course, explaining what the Area of Study and Modules A, B and C entail. Reading the syllabus will also alert you to the fact that you will not only be studying prescribed texts, but you are also required to find your own related texts for the Area of Study and Module C sections of the exam, so it is worth keeping this in mind. You might like to start reading widely in the holidays to give yourself a head start at finding possible related texts. Searching for appropriate related texts can be a time-consuming process, so if you can devote some holiday time to some leisurely text-browsing, it will make your term-time English experience a lot easier.
Get on top of your text types
For the HSC, it is essential that you know different text types and their specific conventions really well. For example, when you are looking at a film, you should know to look for camera angles and lighting, but when you are analysing a speech, you should be on the lookout for techniques like emotive language, hyperbole or tricolon. This understanding of text types will be particularly important for the Area of Study comprehension section of your HSC English Advanced exam, in which you will be asked questions on a wide array of different text types.
Before Year 12 starts, try to expose yourself to a variety of texts. This can be as simple as looking at the Sydney Morning Herald or the Guardian websites and reading an opinion editorial on a subject that you are interested in (these can usually be found in the 'Comment' section). Watch Obama deliver a speech. Read a magazine feature article on Beyonce. Laugh at a political cartoon with a caricature of Trump, featuring his orange comb-over. Read/watch/listen to whatever you want, as long as you are familiarising yourself with diverse text types and diverse subject matter. Also try to read a range of short stories (a quick Google search will yield lots of examples) as this will help you write your own creatives.
Enjoy the break (while you still can!)
This will be the last holiday you will have where the 'HSC' is still a blissfully vague concept and not the word you whisper in your nightmares, so enjoy it. While it is always great to get a head start on your work, it's even more important to go into Term 1 of Year 12 recovered from your Preliminary exams and ready to apply all the skills and techniques you have learnt from your past 5 years of high school. You can't afford to be study-fatigued next term, as you will be jumping right into important content from the outset of the term. Make sure you take ample time in your holidays to relax and prepare your mind and body for the onslaught that is your final year of high school.
Want to take your English skills next level?
© Matrix Education and www.matrix.edu.au, 2016. Unauthorised use and/or duplication of this material without express and written permission from this site's author and/or owner is strictly prohibited. Excerpts and links may be used, provided that full and clear credit is given to Matrix Education and www.matrix.edu.au with appropriate and specific direction to the original content.
---
Found this article interesting or useful? Share the knowledge!