How I Scored An ATAR of 99.95 Without Maths – Natalie Buckett
Posted on June 12, 2015 by Natalie Buckett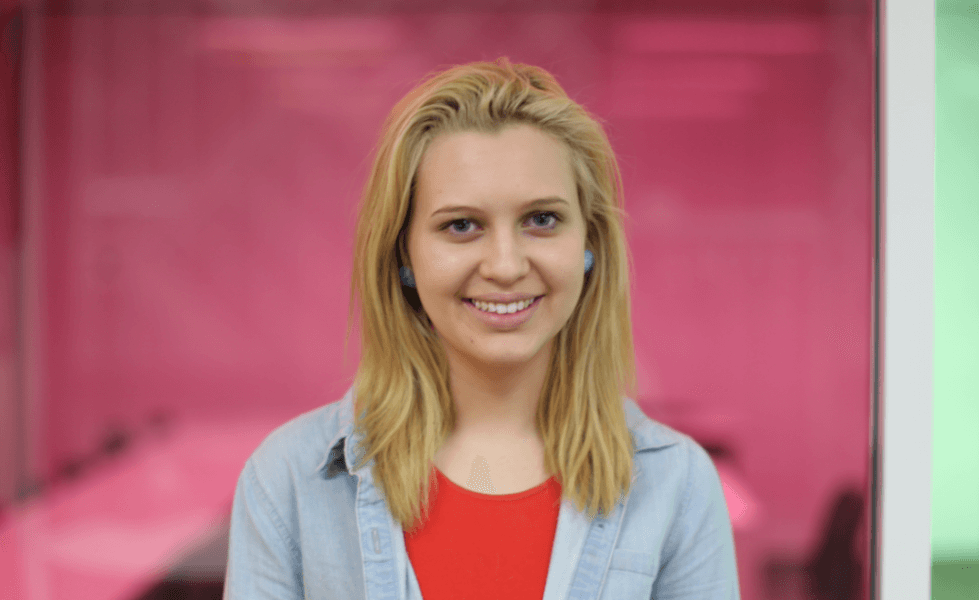 2013 Penrith High School graduate, Natalie Buckett achieved the top 99.95 ATAR. Interestingly, Natalie did not elect to study Maths or Science subjects for the HSC. We asked her for her particular insights and what advice she would offer to students contemplating a similar path with their subject selections.
What HSC subjects did you do?
English Advanced
English Extension 1
English Extension 2
Modern History
Legal Studies
Drama
Society and Culture
What considerations did you make during the subject selection process?
In Year 10 when we were required to select our senior subjects, I only wanted to undertake subjects I really enjoyed, and my parents also encouraged me to pursue subject areas of interest to me. English was one of those subject areas. I was never one of the top students; I was really good at English, but I only considered myself to be an average or above average student.
To me, it was also important that I had a sense of variety in my subject selection, and I felt that I could get that through Drama.
A major factor in my decision not to choose Maths was that the university courses I was interested in did not require Maths.
What did other people think of your subject selection?
I feel that there is a perception that students must undertake certain subjects. This can create undue pressure for students, and in turn, cause them to think it is okay to do subjects or courses that they aren't particularly interested in, which shouldn't be the case.
Of course, my school wished for its students to achieve their potentials.
How did you perform in all your subjects?
I achieved a Band 6 or E4 for all subjects.
I placed 6th in the state for English Advanced, and 5th in the state for Drama. My group and individual drama performances were also nominated to be showcased in 'OnStage', an exhibition of outstanding group and individual performances and projects by HSC Drama students.
Did you apply for/get offered any university scholarships?
I received the USYD 'Outstanding Scholarship', which automatically awards 99.95 ATAR achievers with $10,000 per annum. I also received the 'Grace Frazier Scholarship' from USYD's Women's College, which is also automatically awarded to the highest ATAR achiever of that year.
What university courses were you interested in?
I was initially interested in undertaking Media, which required an ATAR of 96/97. However, my 99.95 ATAR allowed me to study Arts/Law at the University of Sydney, something I've always dreamed of doing.
Do you regret not doing Maths? 
I have never regretted my decision because I always knew I wouldn't have done as well as I could have if I had done Maths. The HSC experience was enjoyable for me because I selected subjects I found to be the most engaging.
A lot of people thought I would regret not doing Maths, or not do as well as I did, perhaps because of the presumption that students electing Humanities subjects do not perform as well as their Science/Maths counterparts. If I had selected Maths and then dropped the subject along the way, I think I would've regretted selecting Maths in the first place.
What subject selection advice would you give to your fellow students? 
Do what you enjoy doing, and play to your strengths. Don't allow yourself to be swayed or pressured by others, and have confidence in yourself. Remember you will be studying these subjects for at least the next two years!
What study tips would you offer to students who are not doing Maths?
Try to develop your essay writing skills because they are applicable across all disciplines. Similarly, you will need a broad vocabulary, regardless of the subjects you do.
Being able to adapt is also important, particularly in exam situations. You should rely on knowledge, not memory, to get you through assessments.
Start working on things reasonably early. Spend time researching and building your knowledge base. When it comes to major works for subjects like English Extension 2, be certain that you're 100% committed to the topic that you've chosen.
What do you plan to do once you graduate?
I'd like to stay in university as long as possible, and keep learning!
---
Found this article interesting or useful? Share the knowledge!