How I topped the state in HSC Mathematics – Mary Nguyen
Posted on June 5, 2013 by Mary Nguyen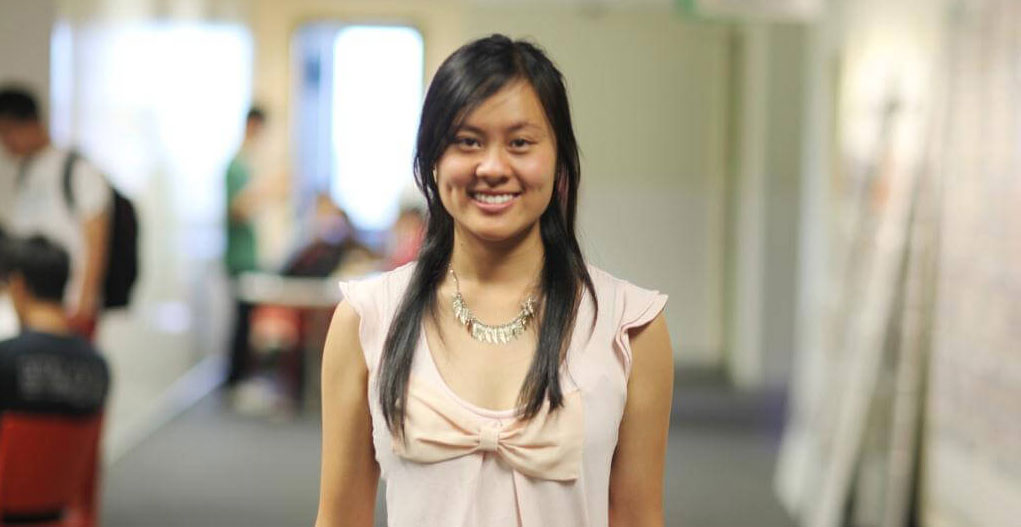 Matrix Graduate, Mary Nguyen, shares her tips on how she came first in state for HSC Mathematics in 2012.
1. Learn from your mistakes
It's always important to learn from mistakes. I had a coding system where I highlighted all the questions I got wrong or found difficult to do in the textbook or past papers. Preparing for exams, I did these coded questions at least twice to ensure that I understood them.
2. Necessity of Past Papers
It is essential to go through as many past papers as possible. Start with either your school ones or past HSC papers. I aimed to complete all the past HSC papers from 2000-2011 at least twice before my HSC exam. This helps you become familiar with the paper layout as well as the style of exam question.
3. Keep on top of Maths
Always do your homework or do as much as possible so you don't fall behind. It's more about quality (i.e. understanding concepts and being able to do questions) than time spent on study.
4. Study effectively
Be selective with your maths questions. If you've mastered one type of question, there is no need to waste your time on doing a similar question from the exercise. Move on and master harder problems!
5. Write notes!
You may think Maths is often a simple and easy subject with formulas that don't require notes BUT I found summarising everything onto a page per topic made it super easy to revise. It came in handy especially for trials and the HSC, where you're tested on 2-3 topics. All I needed to do was whip out my notes!!
It's also good if you write down "Remember to do this", "Don't do this" and "Hard and Challenging type questions" on your notes so in your exam you will remember to avoid mistakes or solve a certain question.
This can definitely be a time saver! Less time spent on finding easy to hard questions and figuring out past mistakes, as they are already included in your notes.
6. Help Others
You will be surprised at how much helping others with maths forces you to reassess what you know and what you do not. It also consolidates and makes you more confident with your maths foundation and knowledge.
FOR THOSE WHO ARE GOOD AT MATHS
For upcoming exams periods, I find completing 2-3 papers three weeks in advance useful. You will feel prepared for a portion of the assessment so that you can focus on other subjects too. Once you get round to studying for maths, you will be less stressed because you know you have done several papers.
DURING EXAMS
1. Reading Time
Best to flick through the entire exam quickly and of course familiarise yourself with the last page. You don't want to miss the last page, as this is several valuable marks lost!
2. Time Management and Time goals
It is crucial to allocate time goals for each question e.g. Finish Question 14 (incl. sub questions) in 10-15 minutes. This helps you finish the exam on time but can also give you extra time to check your answers! Consequently, maximising your marks.
NOTE: These tips can also be applied across other subjects.
Want to achieve your ATAR goal? 
Read the Beginner's Guide to ATAR & Scaling for everything you need to know about the ATAR and Scaling of HSC marks. We've helped over 30,000 students achieve their academic goals and have distilled that knowledge into our Guides for HSC students.
© Matrix Education and www.matrix.edu.au, 2017. Unauthorised use and/or duplication of this material without express and written permission from this site's author and/or owner is strictly prohibited. Excerpts and links may be used, provided that full and clear credit is given to Matrix Education and www.matrix.edu.au with appropriate and specific direction to the original content.
---
Found this article interesting or useful? Share the knowledge!