How I Scored An ATAR of 99.35 – Jehan Karem
Posted on January 8, 2016 by Jehan Karem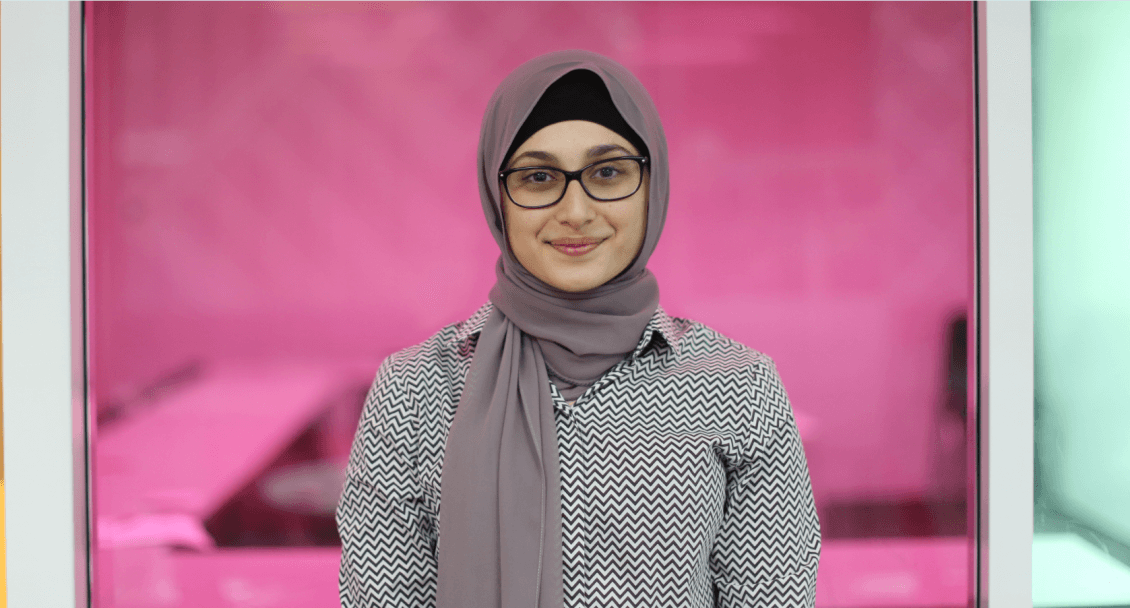 Matrix Graduate, Jehan Karem achieved an ATAR of 99.35 and graduated from Malek Fahd Islamic School in 2015. She aspires to study Medicine at the University of New South Wales.
Jehan's HSC Subjects
| | | | |
| --- | --- | --- | --- |
| HSC Subject | Assessment Mark | Examination Mark | Overall HSC Mark |
| Chemistry | 93 | 94 | 94 |
| English Advanced | 89 | 90 | 90 |
| Maths Extension 1 | 93 | 99 | 96 |
| Maths Extension 2 | 95 | 92 | 94 |
| Biology | 94 | 96 | 95 |
Year 12 was definitely the most difficult year of schooling I experienced, simply because of the amount of work I had to do to secure myself a high ATAR. However, the HSC exams themselves were straightforward because of the amount of time I allocated to studying. Every day, regardless of any school or tutoring, I would complete at least 2 hours of study for three of my subjects. I also treated UMAT as a subject, allowing myself to spend up to 6 hours a week on it.
Doing lots of study isn't easy when you're alone, so I formed a strong group of friends at Matrix, who were as determined to ace the HSC as I was. Together, we followed the same timetable and kept track of our progress together. We also kept a close eye on what we ate; we only ate the best brain food during the HSC! My favourite snack was blueberries; I ate tonnes of them, as they're proven to increase focus and memory too. Exercise was something else I looked forward to; going on a run every day made me feel refreshed enough to go back to my desk and spend another 2 hours on any subject I felt like. But, I hardly felt motivated to study on Friday nights, so I allocated a few hours that night to really spend time with my family, watch a movie and just unwind. I thought it was a great way to mentally prepare myself for the crazy study-filled weekend to come.
All in all, staying focused during Year 12 is not easy, and everyone, at some stage, loses motivation. That's where Matrix really helped me; my teachers always reminded me that Year 12 really only lasts for 3 terms and I really only had 5 subjects, so once you've learnt the content (which was a lot less different, thanks to them), the HSC exams won't be a challenge anymore. They were right! Their much-needed help, a strong group of committed friends, great energy sources and stress relievers really made my year of HSC enjoyable and thankfully, worth it when I saw my results.
Jehan's Top Tips
Learn from your mistakes through a Mistakes Book
This is tip #1 because it's something I discovered through my own HSC experience and it is seriously invaluable. From the summer holidays of Year 12, I started doing one past paper a week for each subject. Needless to say, for the first few weeks I was making a lot of mistakes, so I started a mistakes book for each subject. A mistakes book is basically an exercise book dedicated to those trivial marks you lose for not applying the right content or just making a silly mistake. In that mistake book, I'd write out the question and the correct answer in different colours. I even made a title page for each book! It sounds a little nerdy, but I learnt to never make those mistakes again. I looked through my mistakes books before every assessment, keeping those mistakes really fresh in my memory so I wouldn't repeat them in exams.
To recap this strategy:
Do a past paper (attempt as many questions as possible)! These can be found on the Matrix website or from your Matrix/school teacher; there are loads to do. Avoid HSC exams, because those should be done in the period between trials and the HSC itself.
Mark the paper, and identify your mistakes. Mistakes from any school assessment tasks or Matrix quizzes should also be in this book.
Transfer those mistakes and their correct answers to the mistakes book using different colours!
Read through the mistakes book before any exam, and you'll be surprised at how many tips you've forgotten, but thanks to your mistakes book, they are fresh in your memory.
 Leave all distractions behind
From long phone calls to Facebook stalking to binging on television shows to going on pointless outings, we all have our distractions. But this is when they need to become non-existent, and I developed my own ways of achieving this. These might not apply to everyone, but I found them particularly useful.
My phone was turned off before 12pm and after 9pm. I used to wake up at 4 in the morning to study, so I would've spent a solid 6-8 hours studying before actually turning my phone on and speaking to any friends or perusing social media. They were painful hours, because I was the only person usually awake at those times, but they really paid off!
I used Friday nights to relax, unwind and catch up with friends. That way, I had something to look forward to, and I didn't disturb my studying pattern by spontaneous outings or unnecessary movie-watching on another days of the week.
I never studied in the same room for longer than a week, simply because I would get bored of sitting in the same place for long hours. So I started studying in different places; moving around helped me regain focus and retain my knowledge. It was only after I finished the HSC that I discovered a 1978 study which proves that changing study environments aids recall and improves test results.
You'll need a healthy body for a healthy mind
This is something lots of HSC students neglect, but the truth is that sleep, food and exercise affect your ability to study. You need at least 7 hours of sleep or your body won't function properly. Studying when your body is tired is pointless, because you won't retain the information. If you don't get enough sleep, you start overworking the body, which leads to sickness. Just picture the amount of time you've wasted by spending a week sick in bed, unable to get up. Sleep is essential during the HSC, you need a fresh mind each day and that should never be compromised.
Food is also a necessity, and I'm not talking about Red Bull for breakfast and late night ice cream runs. HSC students burn energy studying, so they need 5 regular, healthy meals each day. Superfoods like fish, blueberries, almonds, honey, etc. are also recommended during the HSC. Just research foods that increase information retention and you'll be surprised at the difference they make!
Finally, exercise should never be compromised. It can even be a quick run, which increases blood circulation to the brain, making you more aware when you return to study shortly after. These little tricks are some of the reasons why I was able to continue with the same study routine until the year was over and the exams were done. I was also able to enjoy my holidays, knowing that I gave those exams my all.
Have an ATAR goal but no plan?
© Matrix Education and www.matrix.edu.au, 2018. Unauthorised use and/or duplication of this material without express and written permission from this site's author and/or owner is strictly prohibited. Excerpts and links may be used, provided that full and clear credit is given to Matrix Education and www.matrix.edu.au with appropriate and specific direction to the original content.
---
Found this article interesting or useful? Share the knowledge!