How to Ace Oral Presentations
Posted on February 17, 2016 by Matrix Education
Oral presentations are frequently used in the junior years of high school, and in Preliminary and HSC courses, to test content knowledge in a wide range of subjects, as well as improve communication skills. However, presentations are often the focus of much anxiety for students of all years. Want some tips to ace your upcoming assessment, or simply to revise your oral presentation skills? See below to view an e-book addressing some of the key ways to boost both your confidence and your marks,  including sections on knowledge and audio-visual preparation, presentation practice and delivery and techniques to overcome public speaking anxiety.
Preview: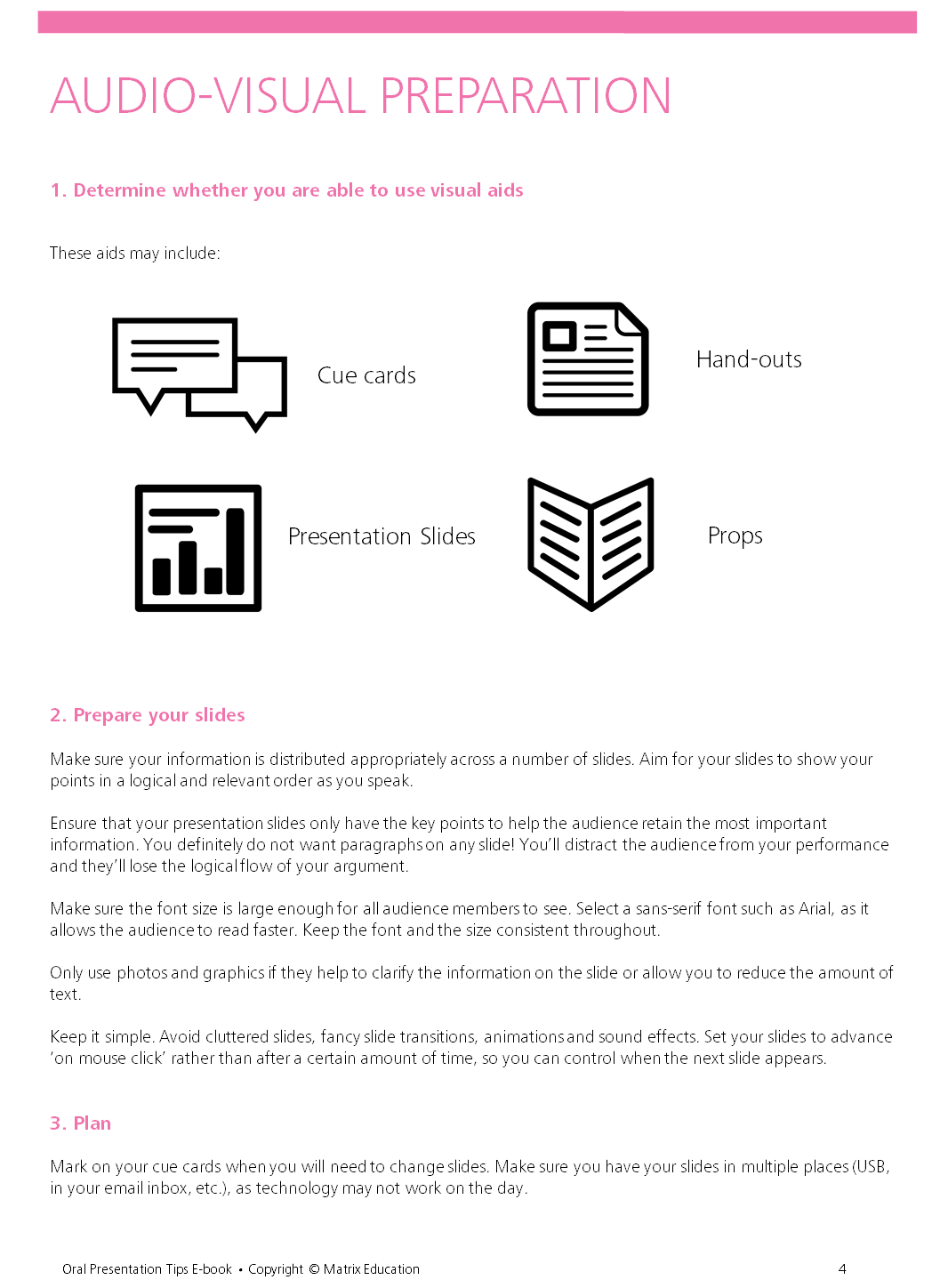 Submit the form below to download a full printable version:
---
Found this article interesting or useful? Share the knowledge!