Belonging Creative Writing Essay Sample
Posted on August 21, 2012 by Matrix Education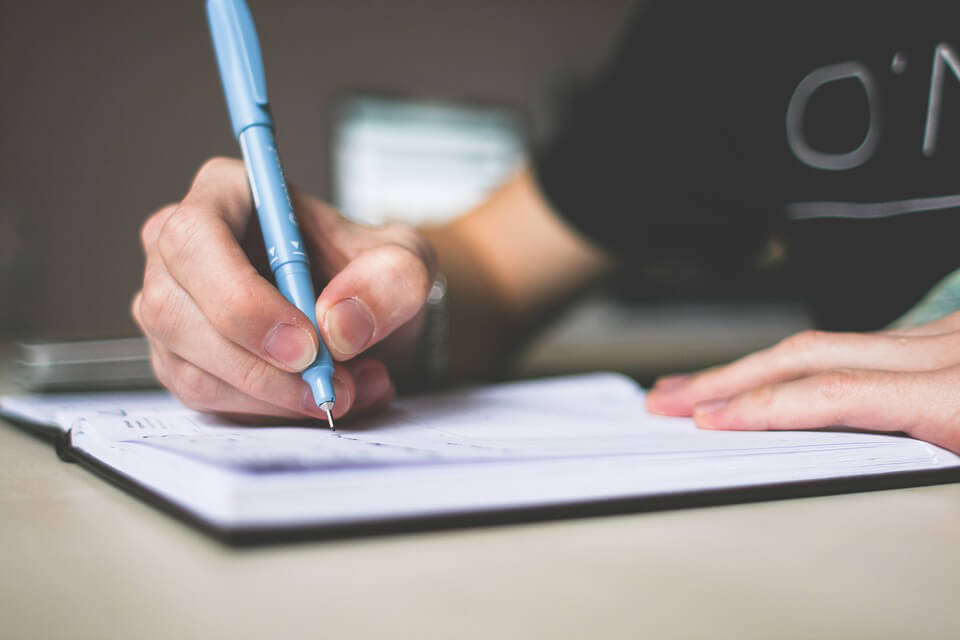 Creative writing is part of the HSC English Module 1 exam. Through a creative writing piece, students are required to demonstrate the concept of Belonging.
Here is a sample of a Belonging Essay written by a Matrix English Tutor.
"In the room the women come and go Talking of Michelangelo" [1]
Dinner is at half past seven, she called over her shoulder. The screen door banged shut and she was gone. Jackie stood at the door long enough to see the red Chevrolet roll out of the driveway, bearing Judith down a sun-drenched street lined with freshly painted, white picket fences. The talk had been unfruitful, completely unfruitful. She shouldn't have sought out her sister. But what did she expect? Judith was of another world. She would just have to leave without saying goodbye, and send a letter back home when she got there.
'Honey, do you know what they're saying about you? They're saying you're uncouth, uncouth'. Judith spat the word out like a seed in a cherry, her red lips forming a perfect circle.
Jackie had a sudden thought of leaning forward and kissing them, just to see her sister's reaction. She imagined the outrage in Judith's eyes and snickered to herself. But she merely sat there and drew on her cigarette, waiting for her to finish.'When are you going to get married, darling?' Judith had a habit of stressing particular words in her sentences, so that they left indelible marks on the listener's impression of the conversation.
'When I find someone to marry. That seems sensible enough doesn't it?''Ha!' Judith exclaimed, crossing one leg over the other and tossing her head back in that regal fashion she did things in, as though she was not sitting in a kitchen talking to her baby sister, but dining with the Duchess of York under a painted ceiling.
'Darling, I've told you so many times. Why won't you listen? Husbands don't simply fall into a girl's lap – you have to seek them out. You'll have to go to parties, dinners, meet people, meet friends of those people. Of course it's too late for you to have a debut, god knows you're almost twenty-five. But you have to do something, before it's too late –'
'You make it seem as though I don't socialise. I go out, I meet men –'
'Oh you meet men, sure you do!' Judith's voice shot through the air like a stream from a disturbed wellspring.
'I'm well sure of that. Oh, the stories people tell me about you and those men you meet. Well, where are they all? Have any of them so much as hinted at a proposal?'
'No, they haven't. And I wouldn't necessarily want one either. The truth is we don't want anything from each other. Charlie and me for example, we're perfectly happy seeing each other when we want to, and being apart when we want to be'.
Judith rolled her eyes. She had met Charlie and dismissed him as an arrogant Bolshevik.
'Charlie, that Russian? Didn't he go to China or somewhere like that?'
'Half-Russian. And he did, but he's back. He says there's more he can do here-'
'That man is dangerous', said Judith almost in a whisper. 'One day they'll go to his house when he least expects it, and they'll take him away. Let's just hope you're not in it when they do. Is he still writing for that awful paper? I heard it got banned'.
'It did. It's still circulating though,' Jackie smiled, 'you just won't see it handed out on the streets anymore'.
'Thank god for that. That man is full of codswallop. You know why he makes all those noises don't you? He's jealous, jealous of what other men have achieved –
'Jealous of Richard?' Jackie asked. Sometimes she found it easier to indulge Judith.
Judith sighed an almost conciliatory sigh, 'Oh honey, if I could find another Richard for you I would. I'm just lucky, I suppose. Oh but Jackie you have to try. Sometimes I just don't understand you darling. This is the single most important thing in your life and you don't seem like you give a damn half the time!'
'To tell you the truth, I don't.' Jackie paused as Judith's eyes widened in indignation.
'Judith, I called you here to tell you something'.
But Jackie had touched a nerve in Judith, and she realised soon after that nothing she said from that point onwards would matter.
'If this is about wanting to go into politics, I don't want to hear it. It was all fun and charming in your student days Jackie, but now it's time to sit down and think about your future. Open your eyes and look around you! Your best friend had her second child last month, and all your other friends from Wellesley are married. All my friends have children! That is the way of things, darling. Women just don't go meddling in the affairs of men. That has always been the way of things and there's not much you or I or anyone else can do about it.'
Jackie waited for her to finish, and Judith's voice fell into a hushed whisper.
'They're saying you're uncouth'. She said again.
Jackie couldn't believe she said it again. She stood up and stared hard at Judith. A flicker of alarm passed through the perfectly sculpted face and it lowered its gaze onto the kitchen table.
'You really think I care about what they're saying, don't you?' Jackie said, 'Well let me tell you something Judith, I don't care. I actually couldn't give a toss what you or any of your friends think'.
Judith lifted her face. 'But you will someday Jackie. You'll care when people start closing their doors in your face, when you can't get up any further in that newspaper office, when you're a forty-five year-old typist living with her parents – then you'll regret it. You think I didn't have desires? You think I never think about leaving Richard and going – oh god, I don't know, to France or somewhere, anywhere! But those are fantasies Jackie, stories our minds make up to distract us'.
She paused, realising the effect her words had had on Jackie, and felt encouraged to go on.
'I just don't want you to end up alone, husbandless, penniless, childless. I don't want that for my baby sister'.
Jackie searched for something to say but she knew that argument would be futile.
'Sit down, honey.' Judith said, taking her by the arm, 'you deserve to be happy. Now, I'm having Karen and her brother Marcus over for dinner at seven-thirty. Marcus has just come down from New York. He's recently been promoted to Head Risk Analyst and they've given him a company car! Isn't that wonderful? And the best thing is, he's not married, hasn't even had a steady one for years! Karen says he's had a bad case of commitment phobia, something to do with a girl in college – I can't remember. I suppose it makes sense, I mean how could a man like that still be single? But she's convinced him that it's time to move on, and he's agreed to let her introduce him to some of her friends. Now, how does it sound?  Good! I think the two of you will get on perfectly. Oh, look at the time! I'll have to get back to start preparing, Richard will be home in an hour
and he likes a freshly brewed coffee before dinner.'
She snapped her clutch closed and stood up, smoothing the front of her lilac dress. She gave Jackie two pecks on the cheek and turned to walk out of the kitchen.
'Dinner is at half-past seven,' she called over her shoulder. The screen door banged shut and she was gone.
[1] T.S. Eliot: The Love Song of J. Alfred Prufrock.

Want to take your English skills to the next level?
Matrix Teachers and Tutors will help you develop your narrative and writing skills to produce memorable creatives. Matix students get detailed feedback on their submissions and can work one-on-one with tutors during their workshops. Find out why Matrix has over 4,000 enrolments each term, book a free trial lesson!
© Matrix Education and www.matrix.edu.au, 2017. Unauthorised use and/or duplication of this material without express and written permission from this site's author and/or owner is strictly prohibited. Excerpts and links may be used, provided that full and clear credit is given to Matrix Education and www.matrix.edu.au with appropriate and specific direction to the original content.
---
Found this article interesting or useful? Share the knowledge!