My Gap Year Experience – Rachel Clough
Posted on December 18, 2015 by Rachel Clough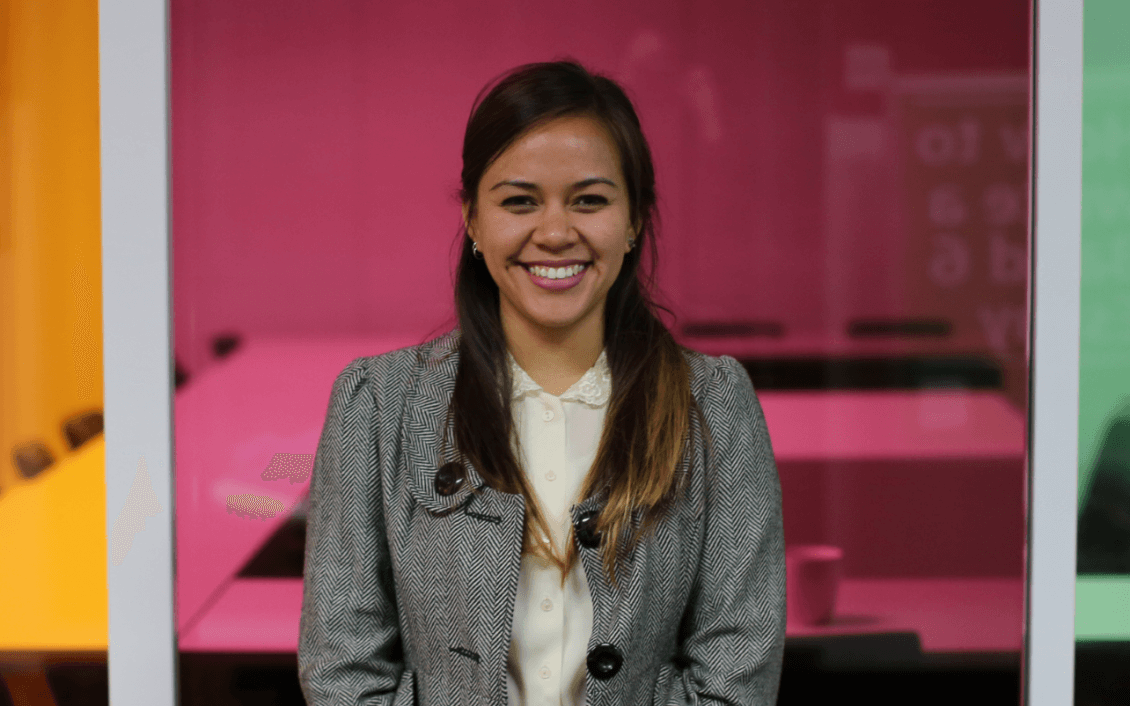 Rachel Clough studied a Bachelor of Arts and Education at the University of Sydney. She has been teaching at Matrix since 2014 and is a contributor and editor of the Matrix English resources. Rachel shares her reasons for taking a gap year, her gap year experience and tips for those wanting to take a gap year, or venture straight into university
I graduated from Lithgow High School in 2009. Straight after my HSC exams, I spent a month or two relaxing, hanging out with friends, discussing our future and reminiscing on the past 13 years of schooling. In January, I received an offer to a Bachelor of Arts/Media & Communications course at Macquarie University. I knew that I wanted to take a gap year to travel and work as I felt I needed a break from studying and exams, so I deferred my offer for a year. I didn't want to waste my time in taking this gap year from university, so I was quite eager to find a job to gain specific skills and spend the remaining time planning my travels.
Being the school captain, I was quite close to the teachers and administrative staff. Around sign out time, I casually mentioned that I was interested in finding a job after high school. I was particularly interested in securing a job related to the combination of Information Processes and Technology and Visual Arts, as I did quite well in these subjects at school. One of the office administrators, who was responsible for the marketing of the school, advised me that there was a job opening at a local printing and graphic design company. I got the job in November and started training in December that year. This experience was quite challenging as I had to learn many specific skills relating to design programs, and familiarise myself with new processes, such as working with large scale digital printers, in a very short period of time.
The following six months included full-time work, plus a second job at nights, and numerous goodbyes to friends who had moved away to start university or work. During this time, I also planned a trip to the UK and Europe, which included booking flights, finding accommodation, applying for visas and researching places to visit. In July of my gap year, I left to live and work in London for six months. I chose London as my base as it was close to other locations that I wanted to travel to.  I stayed in a small shared flat in the north of London and experienced many challenges of living life abroad, including finding housemates, being away from family, establishing work and navigating my way around.
I made the most of the last six months of my gap year by travelling to numerous cities around Europe including Barcelona, Paris, Reykjavik, Prague, Berlin and others; and gaining experience at numerous work places. Such experience ranged from waitressing/catering for some of the top hotels in London, to administrative/reception work at a university, a law firm and a bank. I was able to get a constant stream of work as I had signed up with 3 recruitment agencies, which would notify me when they had a suitable, temporary job opening. This was highly beneficial as it gave me flexibility in organising my travels around work.
During this time, I was notified via an email from UAC that I would have to re-apply for university as I deferred my offer (this is necessary when you defer for a year). As I was already accepted into a course at Macquarie University, I reapplied through UAC, providing all my information from the previous year, and received an offer in September Round 1.  When the six months were up, I flew home, packed the rest of my belongings and moved to Sydney where I started university.
I found that taking a gap year was fantastic use of my time. Working before I began my gap year was a really great idea, not only because I was earning money, but also because I spent time learning new and practical skills that helped me a lot overseas. I was able to communicate better, know myself more, and be willing and ready to work. Travelling also helped in developing my own understanding of self, as well as building confidence in my own abilities. I was able to see, learn and experience new places, cultures, and food. But the best part was meeting people from all over the globe, which helped me to make long-lasting friendships and understand multiple ways of life. My only regret is that I wish I had stayed in Iceland longer!
My Tips for Year 12 Graduates
For those of you planning to take a gap year, I would recommend that you make the most of it and plan it well. Talk to others about their experiences of taking a gap year, as well as going straight from high school to university.  Don't be afraid to take a break after the HSC – it's a really unique time in your life when you can explore before you knuckle down in your studies.  Make sure you keep using your brain over that time, whether it's by learning new skills at a workplace, by reading new and interesting books, or by researching things you're interested in (especially associated with the degree you want to do). It makes the transition into university a lot easier.
For those of you, Year 12 graduates venturing straight into university, I would advise the following:
Make a schedule. Then stick to it. University requires you to be your own free agent – there are no teachers to remind you when your assignments are due, or to come to lectures, tutorials or labs – you have to be your own motivation and keep on top of all the things you need to do. Therefore, schedule in time for lectures, tutorials, any preparation you need for them, as well as time to do assignments.
Study is important, yes, but make sure you fulfil your emotional and social needs. University is a place where you can explore your interests with other people who are interested in the same things. There are plenty of opportunities and go out and have fun! But going out every night of the weekend, every single weekend will take its toll. Learn how and when to say no, just as you how and when you should say yes! Be balanced.
Lastly, don't be afraid to make friends or ask for help. Universities are big, diverse places, and it's easy to get lost. But it's better to be lost for half an hour than for 3 weeks.
---
Found this article interesting or useful? Share the knowledge!