How I Scored An ATAR of 99.85 – Sid Kasbekar
Posted on February 10, 2016 by Sid Kasbekar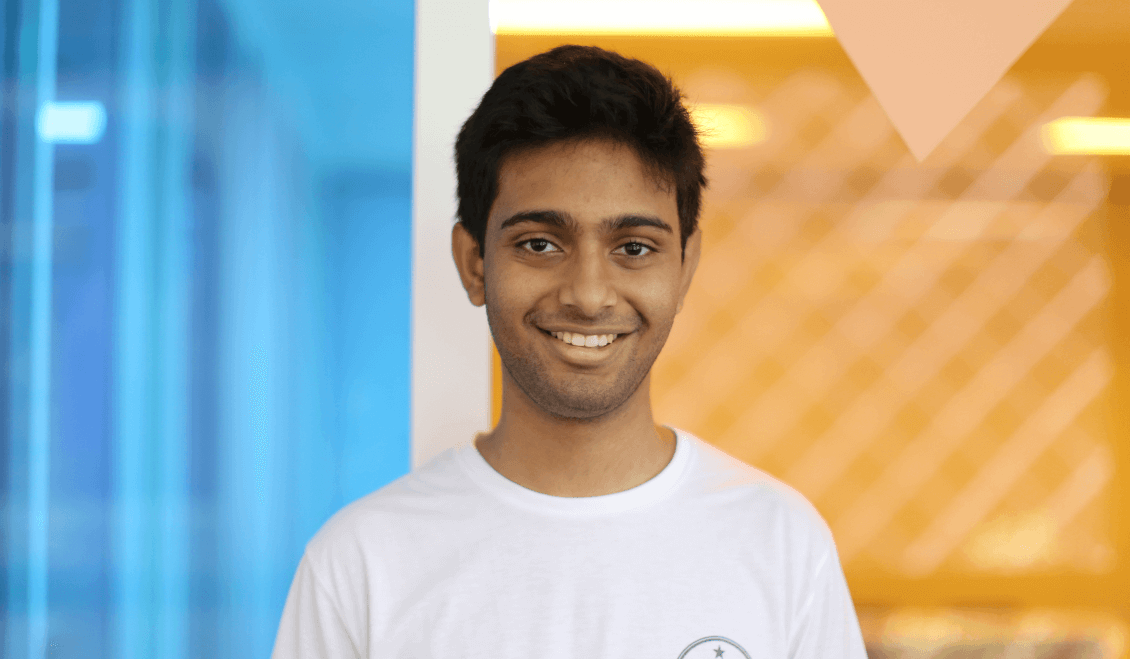 2015 Matrix Graduate, Sid Kasbekar achieved an ATAR of 99.85 and graduated from Baulkham Hills High School. He achieved a state ranking of 16th in Chemistry, was a recipient of the UNSW Malcolm Chaikin Foundation Scholarship and was selected to join the Yale Young Global Scholars Program in 2013. He will be studying a Bachelor of Electrical Engineering/Master of Electrical Engineering at the University of NSW.
Sid's HSC Subjects
HSC Subject
English Advanced
Mathematics Extension 1
Mathematics Extension 2
Chemistry
Physics
Year 12 can be both a challenging as well as an extremely enjoyable and memorable year. Although the HSC is stressful at times, I believe that good time-management skills can help negate much of the stress. With the increased freedom, Year 12 ended up being one of the best years of my life.
Sid's Top Tips
Stay motivated through the lulls
The most challenging part of the HSC for me was the long break between the trial exams and the actual HSC exams. I found that many people, including myself, lost a bit of motivation in this period and were not able to maintain the same intensity of studying. To overcome this lull, I started studying with a group of friends. By doing this, we motivated each other and ensured that none of us got too distracted by other things. Teaching other people concepts is also a great way of enhancing your own understanding and it helped me to explain my thoughts more succinctly, which allowed me to write more concise responses in exams.
In order to manage my time between studying, volunteering at Amnesty International and sport, I would plan out my week in detail, so that I knew exactly what I wanted to achieve. Closer to exams, I would make a comprehensive list of all the tasks I believed I needed to complete in order to feel prepared for an exam. This would involve tasks such as writing notes and making a list of all the past papers I wanted to complete. In doing this, I believe that I was able to pace myself so that I could more effectively manage my time and complete tasks in order of priority. Additionally, by maintaining a committed approach to academics throughout the year and dedicating a few hours to my studies every day, I felt more prepared in the weeks leading up to assessments.
I also found that keeping busy with extra-curricular activities provided a nice respite from studying and allowed me to be more focused when I did study. Finding a mode of relaxation that gets the heart pumping can do wonders for your concentration when you hit the books again.
Develop your interests
In Year 11, I got involved with the Yale Young Global Scholars program, which I would highly recommend to interested students. This is a program that allows you to spend 2 weeks at Yale. Students will have the opportunity to study in the campuses, live in Yale's colleges and interact with world-renowned professors and other like-minded students. There are 6 programs that you can get involved in and I chose the Applied Science and Engineering stream, as it was most relevant to my interests. During this time, I had the opportunity to attend lectures, be involved in discussion groups and work in a group completing a capstone project and simulations. It was one of the best 2 weeks of my life and I really enjoyed living in the dorms and meeting other students in the program and locals. I would highly recommend getting involved in this program in Year 10, as I had to take 2 weeks off school in Year 11.
Sid's Science and English Tips
Pay attention to marking guidelines
Make notes that reference the marking criteria from the Board of Studies. This ensures that your responses address the marking guidelines. Often in Year 11 I would lose marks due to the selective marking criteria. By tailoring my responses to what the teachers were looking for, I saw my marks improve greatly. I found Matrix great in this regard since the notes and solutions they provided often referenced previous HSC exam solutions.
Write, write, write!
Writing English practice essays to different questions improves your exam technique and ensures that you are not regurgitating memorised essays in the exam. I would send essays to my teachers and ask them for feedback regarding my approach to the question.
Sid's Maths Tips
Compile and master difficult questions
Make sure you understand the content and then do hundreds of questions. I found that the Matrix resources have a great balance of introductory questions as well as some very challenging problems that require you to think outside the box. Every time you come across a difficult question, write it down in a notebook and revisit all these questions the day before an exam. It may be useful to categorise the questions by their topic.
Sid's Tips for Pre-Exam Routine
The day before an exam
Spend this day revisiting difficult questions and concepts. I would generally spend the morning going over a few past papers. It may sound clichéd, but the importance of a good night's sleep cannot be underrated. Even if you don't feel prepared, sleeping well will improve your ability to recall information during the exam. I would revise my notes at night.
The day of the exam
Try to eat a well-balanced breakfast! I personally always ate an egg before my exams. As well, waking up at least 2 hours before the exam ensures that you are not only on time, but that your brain is ready to tackle anything and everything.
In the exam, I would always underline the keywords of a question, to ensure that I answered all aspects required. For long responses (particularly for Science subjects), I would often draw up a mock marking criteria on the side of the page so that I could try and formulate an effective way to answer the questions concisely without missing any important points.
Want to achieve an ATAR of 99.95? 
© Matrix Education and www.matrix.edu.au, 2017. Unauthorised use and/or duplication of this material without express and written permission from this site's author and/or owner is strictly prohibited. Excerpts and links may be used, provided that full and clear credit is given to Matrix Education and www.matrix.edu.au with appropriate and specific direction to the original content.
---
Found this article interesting or useful? Share the knowledge!