The Ultimate Planning Tips that Scored Me a 99.85 ATAR
Posted on January 30, 2017 by Matrix Education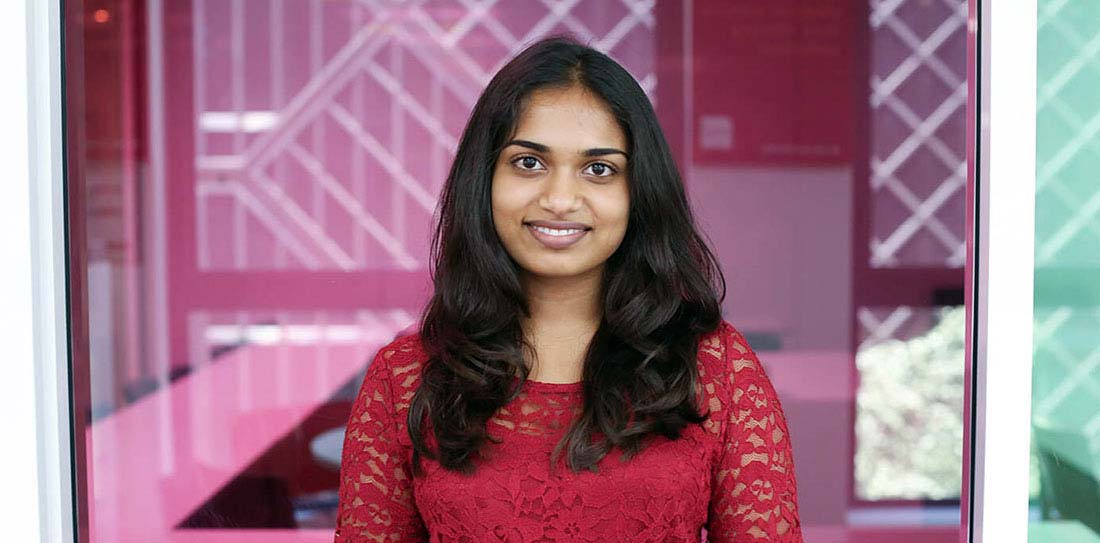 2016 Matrix Scholarship student, Supuli Ranasinghe, achieved an ATAR of 99.85, and graduated from James Ruse Agricultural High School. She achieved a 100th percentile in the UMAT exam. Supuli will be studying a Bachelor of Medicine at the University of New South Wales. In this post, Supuli give her ATAR planning Tips to help you get ahead.
Supuli's HSC Subjects 
| | |
| --- | --- |
| HSC Subject | Overall HSC Mark |
| English Advanced | 91 |
| Mathematics Extension 1 | 100 |
| Mathematics Extension 2 | 95 |
| Biology |  96 |
| Chemistry |  96 |
| Physics |  92 |
HSC Experience 
My HSC year was definitely busy and very demanding, so it was stressful, but it was also exciting and a lot of fun. There were certainly times leading up to the exams and assessments when I was nervous, stressing out and doubting myself. I found the best way to cope with these feelings was to be as prepared as possible. For me that meant keeping up with my notes throughout Year 12, and constantly revising them throughout the year. I also completed a lot of practice questions, not only using homework questions, but also from past papers. Practicing questions before exams gave me the confidence that I would know what to do during the exams. I also put a lot of effort into the internal assessment tasks every term. Knowing that I already had marks under my belt from these helped me calm down and remain focused going into the final HSC exams.
Taking time off from studying regularly also helped me deal a lot with the stress of the HSC, allowing me to recharge and approach my upcoming study with more energy. I certainly spent a lot of time studying, but I tried to be completely switched on and focused when I did study so I could be more efficient, and this gave me spare time to involve myself in extracurricular activities, community service, exercise and hobbies. Keeping organised, maintaining a study schedule and prioritising my tasks based on how important they were really helped me keep focused and stay motivated. By completing the goals I set for myself, I could readily involve myself in my other commitments without feeling guilty.
Supuli's Top Tips
1. Stay organised: Set yourself small goals throughout the entire year and complete them on time
There is really no point sitting in front of your laptop the night before your Paper 1 exam, flicking between Facebook, YouTube and your discovery essay. Setting yourself small challenges over the course of Year 12 not only means that you can finish exam preparation well before the exam, but also that you can learn much more effectively, and that you will recall the content much easier during the exam than if you had crammed the night before. This is especially important for science subjects due to the huge amount of content which needs to be memorised. Studying at Matrix is really helpful in this regard because of the structured lesson plans and the weekly lessons. Completing a small portion of the syllabus weekly from the beginning of the year really helped me stay on track with my studies, and made it easier to develop notes throughout the year.
2. Sleep! 
Get enough sleep throughout the year, but especially in the weeks before and during exams. This not only helps to consolidate what you have learnt during the day, but also helps you recharge and refocus on your work on the next day, which is important in maintaining effective study and high performance in exams. I tried to learn as much content as I could during school, to free up time for me afterwards, and being alert and focused at the start of the day really helped me with this. Throughout the year, I maintained an average of 7 hours of sleep a night, increasing to 9 hours every night during exams, and this really helped me stay focused and motivated over the entire HSC year, without burning out.
3. Practice as much as possible
The most important part of exam preparation is practicing under timed conditions, since it allows you to consolidate your knowledge, realise what parts of the syllabus you need more revision on, and figure out how to pace yourself throughout the exam. This can be done by either completing practice questions or past papers. It is also really important to mark whatever practice questions that you do, either by asking a teacher for feedback, or using marking criteria, so that you know exactly which areas to improve on. Matrix is incredibly helpful in this regard, providing exceptional feedback on weekly quizzes and topic tests, so you know exactly what aspects of your study to focus on. The Matrix teachers and tutors are also incredibly helpful by providing one-on-one feedback, and this really helped me with my HSC studies. Matrix also provides a massive bank of past papers for many different subjects, so you can get as much practice as possible before your exam.
4. Focus on your end goal
It's really important that you appreciate the reason you are studying. Why do you want to do well in the HSC? Is there a particular course that you want to get into in uni, and if so, why? Understanding why you want to achieve a good ATAR, and focusing on accomplishing your future goals keeps you motivated and provides you with the strength to persevere throughout the entire HSC year.
Want to achieve an ATAR of 99.95? 
© Matrix Education and www.matrix.edu.au, 2017. Unauthorised use and/or duplication of this material without express and written permission from this site's author and/or owner is strictly prohibited. Excerpts and links may be used, provided that full and clear credit is given to Matrix Education and www.matrix.edu.au with appropriate and specific direction to the original content.
---
Found this article interesting or useful? Share the knowledge!