How I Scored An ATAR of 95.05 – Samantha Lee
Posted on February 24, 2016 by Samantha Lee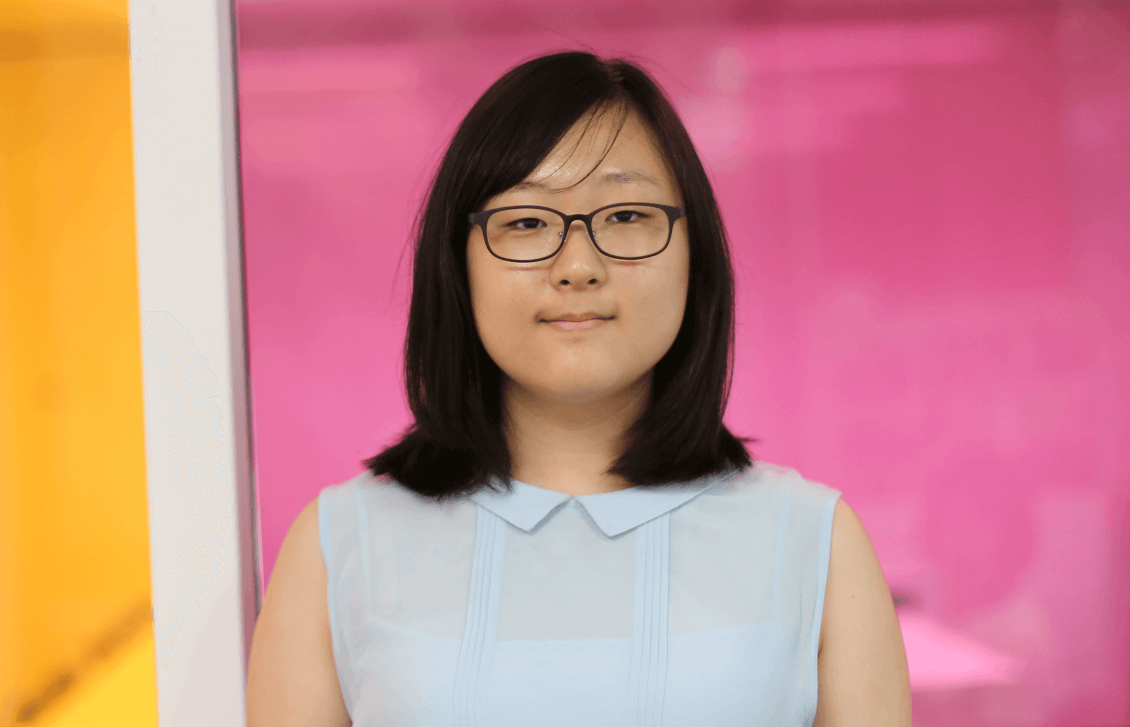 2015 Matrix Graduate, Samantha Lee achieved an ATAR of 95.05 and graduated from Cheltenham Girls' High School. She represented her school through the Symphony Orchestra, as a 2nd Violin Leader and also participated in her school's mock trials. She aspires to study Pharmacy at the University of Sydney.
Samantha's HSC Subjects
| | | | |
| --- | --- | --- | --- |
| HSC Subject | Assessment Mark | Examination Mark | Overall HSC Mark |
| English Advanced | 89 | 87 | 88 |
| Mathematics Extension 1 | 98 | 96 | 97 |
| Mathematics Extension 2 | 95 | 94 | 95 |
| Chemistry | 92 | 90 | 91 |
| Biology | 97 | 93 | 97 |
For me, the HSC required a lot of resilience. I'm a naturally anxious person, and throughout the year I found myself constantly struggling to keep positive, motivated and self-confident. The build-up of anxiety drastically affected my performance in my first term of Year 12 and the HSC exam for my accelerated course (Aboriginal Studies). I knew I would have to act quickly to prevent myself from being even more overwhelmed. I found that openly communicating with my Matrix and school teachers helped me realise my academic weaknesses and manage my anxiety. It would be a lie if I said I completely overcame my anxiety and lack of self-confidence, but I definitely felt a lot more composed in the following assessments and started to achieve the grades I strived for.
Samantha's Top Tips
Stay away from the last-minute cramming crowd before going into an exam
The collective panic will only make you feel worse, instead of calming you down. Stay in an area that's fairly isolated, take a few deep breaths, and go into the exam with the mindset that you've done everything in your power to prepare yourself. Whatever happens, happens.
Constantly ask for feedback from your teachers
Whether it's at Matrix or at school, keep practicing responses and keep asking your teachers to mark your response as if it were an exam. Reading through the comments you receive is the best and the quickest way to notice and fix your mistakes.
Samantha's Science Tips
Become best friends with past papers
Don't obsess over perfecting your study notes and rewriting them – looking back, this is something that I wish I had done less. Constantly revisiting your notes might help you memorise the content for regurgitation, but it will NOT help you perform well in exams in the long term. Examiners care less about how much you know about a particular question and more about how well you can respond to a question. As soon as you have a fairly solid grip on the content, you should start answering past papers. Once you're more comfortable with the HSC exam format, redo the papers under timed conditions. This step is crucial, as it will help you ascertain the pace at which you work under pressure, and prepare you for effectively answer questions under exam conditions.
Learn how to deconstruct short-answer questions quickly
Most short-answer questions (1-5 mark questions) tend to follow the same structural pattern. They always begin with a directive word (e.g. explain, discuss, compare, etc.) and 1-2 key words/phrases that come directly from the syllabus dot points. There should also be connective words that link the key words/phrases together (e.g. how does ___ contribute to ___). Learn to highlight these key components before answering a question. This will help you identify the necessary facts you need to include in your response, in a way that most directly answers the question.
Always plan before attempting the extended response
Extended response questions, especially the one/s from Section 1, require you to think broadly about how multiple concepts from different parts of the syllabus can link together to explain an idea presented in the question. When attacking the 7-8 mark questions, I suggest that after breaking down the question, you give yourself about 3 minutes to quickly outline how you'll structure your argument, (including the relevant text, if there is one). You can do this using mind maps or lists – whatever suits your study style .This might sound like a waste of time at first, but it'll help you to construct a solid response with ideas that flow in a logical sequence. It'll also save you from the troubles of getting a potential mind-blank, (which could cause you to lose a lot more than 2-3 minutes).
Use TABLES to answer questions wherever it's appropriate
Tables present your points in the most succinct way possible. They're especially useful when answering 'compare/contrast' questions, since you can clearly show where the similarities and differences lie. You can even use tables to answer extended responses, so long as you set it out in a logical way.
Use your time wisely and effectively during an exam
You can save time by using the reading time to start solving the multiple choice questions. For written responses, 1 mark = 1.5 minutes = 1 concept/syllabus dot point. Be as concise as you can when answering 1-3 mark questions, and move on as soon as you've included the amount of information appropriate for the marks allocated. This will help you save time for answering extended responses which require more complex thinking. (I used to give myself at least 20-25 minutes in total to answer 7-8 mark questions). With the leftover time, read over your responses and double-check that you haven't left out anything crucial. If you're running out of time, do a final of check your multiple choice and short responses to fix any silly mistakes you might have made- those are the marks you can't afford to lose!
I hope these tips will be of some help during the HSC journey that lies ahead. Good luck!
Have an ATAR goal but no plan?
© Matrix Education and www.matrix.edu.au, 2018. Unauthorised use and/or duplication of this material without express and written permission from this site's author and/or owner is strictly prohibited. Excerpts and links may be used, provided that full and clear credit is given to Matrix Education and www.matrix.edu.au with appropriate and specific direction to the original content.
---
Found this article interesting or useful? Share the knowledge!