How I Scored An ATAR of 99.65 – Kristen Naidu
Posted on January 6, 2016 by Kristen Naidu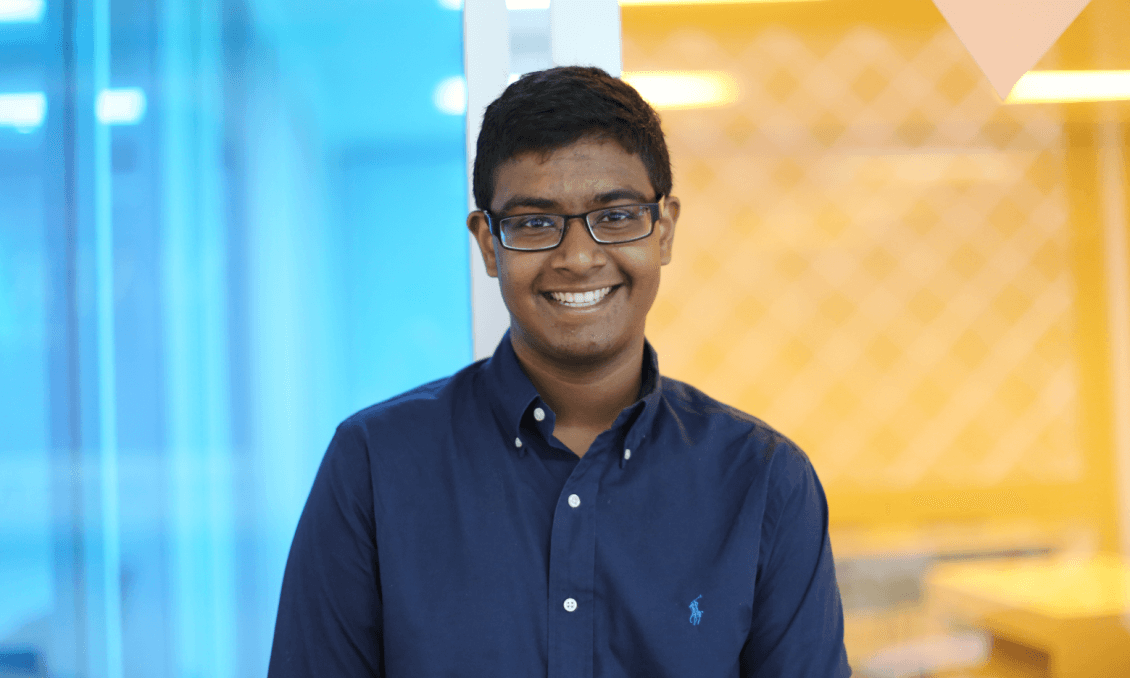 Matrix Graduate, Kristen Naidu achieved an ATAR of 99.65 and graduated from North Sydney Boys High School in 2015. Kristen also achieved a HSC All-Rounders award and scored in the 92nd percentile for UMAT.

Kristen's HSC Subjects
| | | | |
| --- | --- | --- | --- |
| HSC Subject | Assessment Mark | Examination Mark | Overall HSC Mark |
| English Advanced | 91 | 95 | 93 |
| Chemistry | 92 | 93 | 93 |
| Mathematics Extension 1 | 98 | 99 | 99 |
| Mathematics Extension 2 | 95 | 94 | 95 |
| Information Processes and Technology | 96 | 95 | 96 |
Moving up from Year 11 into 12, I thought I was ready for the challenge ahead, but the HSC year was a lot more difficult than I had anticipated. The amount of homework and extra learning required was enormous, which inevitably led to more stress, meaning it was vital to keep a positive mindset. Definitely easier said than done.
Personally, I found studying in groups to be an effective way of making studying less tedious. Working with friends allows you to not only stay on task, but also makes it easy to seek help for anything you are struggling with. Your teachers/tutors are also a useful resource, so you should ask as many questions as possible. Don't be shy.
It's also important to understand that the HSC is a marathon and not a sprint, so it is vital that you pace yourself. Studying too much at the start will leave you burnt out towards the end. That said, it is important that you work consistently throughout the year, whilst ensuring that you take breaks to keep your mind fresh.
You may also experience a few setbacks during the year, such as a bad result. It's important to learn from these mistakes, and use them to improve next time. Keep in mind that the final HSC assessment is worth 50%, so one bad school assessment can be recovered from.

Kristen's Top Tips
Manage your time but be flexible
You've probably heard time and time again about the importance of closely sticking to a study schedule, but it's mentioned for a reason. Having a clear timetable and goals improves one's focus dramatically and is instrumental to assisting with procrastination.
If you have fallen behind your initial schedule, perhaps due to over-planning, illness or neglecting the task at hand, don't beat yourself up over it. Instead, make adjustments. For example, after trial exams, I was a little burnt out and fell behind in my HSC study schedule. I was able to catch up to the schedule I had set by writing long response answers for Chemistry papers in dot-point form, rather than sentences. I also focused on the harder Maths questions that I hadn't encountered before, rather than completing questions that I already knew how to do.
How you decide to save time depends on your areas of aptitude. If there are certain areas that you consistently do well in, then don't waste time re-learning something you're already proficient in. In short, time management involves more than simply devising a study schedule. It also involves being flexible and coming up with adjustments that can be implemented when deadlines can't be met.
Importance of Practice Papers
One thing you may notice is that textbook questions are often vastly different to those that appear in exams. For this reason, it is important to do as many practice papers as possible as this tests your understanding of the content, but also your ability to effectively express your knowledge under a time constraint. To get the most out of practice papers, it is important that you refer to marking guidelines/sample answers after you have completed a paper, and write down what you could have done to improve. It is also effective to have a peer or a teacher critique your answers for you. Creating a list of silly mistakes/common errors you make can also be useful in avoiding these errors.
However, the problem in doing past papers is that whereas trial exam papers are easily available, those for Terms 1, 2 and 3 are difficult to find. I would suggest doing relevant questions in the trial HSC and final HSC papers for further practice. Matrix was helpful in that the homework questions are stylistically quite similar to what will be in your exams. Weekly quizzes and topic tests also allow students to test their knowledge and be critiqued by a teacher.
A useful tip for pre-2012 HSC Mathematics Papers is segmenting your approach, particularly for Extension 2. First, perfect the first four questions until you can consistently get all of them right. Then move on to questions 5 and 6, then questions 7 and 8. This technique not only saves time but also enables you to build your skill level on the easier questions before moving onto the more difficult ones.

Have an ATAR goal but no plan?
© Matrix Education and www.matrix.edu.au, 2018. Unauthorised use and/or duplication of this material without express and written permission from this site's author and/or owner is strictly prohibited. Excerpts and links may be used, provided that full and clear credit is given to Matrix Education and www.matrix.edu.au with appropriate and specific direction to the original content.
---
Found this article interesting or useful? Share the knowledge!