How I Scored An ATAR of 99.35 – Kim Nguyen
Posted on April 18, 2016 by Kim Nguyen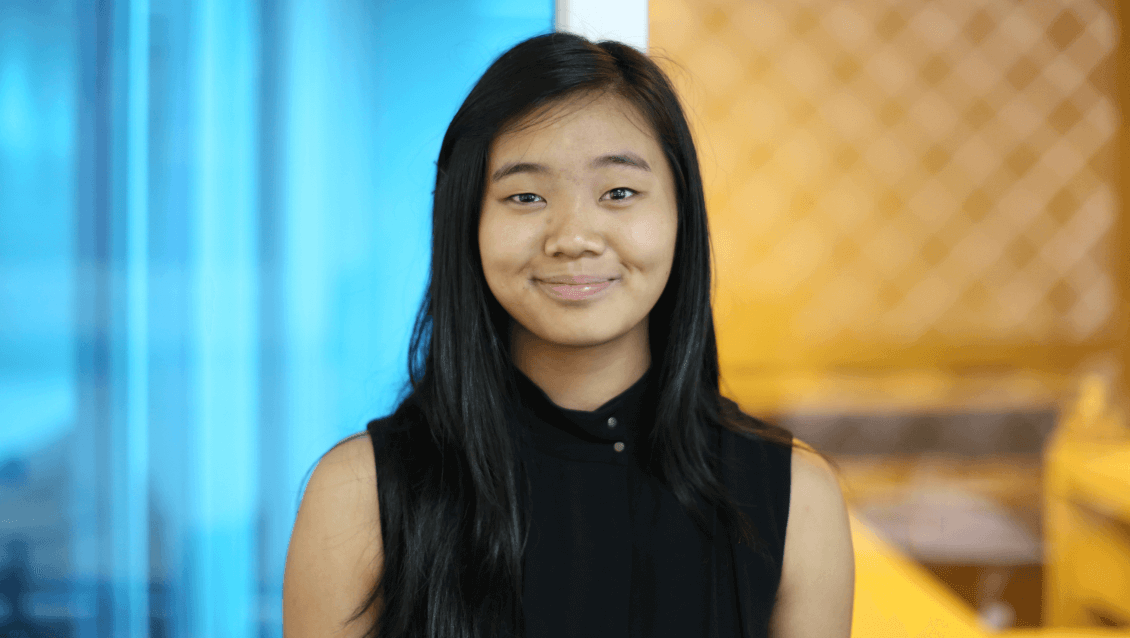 2015 Matrix Graduate, Kim Nguyen achieved a 99.35 ATAR and graduated from Prairiewood High School. She achieved a state ranking of 8th in Mathematics Extension 2. She was also the Captain of her school, involved in the Debating team and was selected to be in the UBS Finance Academy. She will be studying a Bachelor of Medical Studies/Doctor of Medicine at UNSW.
Kim's HSC Subjects
| | | | |
| --- | --- | --- | --- |
| HSC Subject | Assessment Mark | Examination Mark | Overall HSC Mark |
| English Advanced | 90 | 89 | 90 |
| Mathematics Extension 1 | 100 | 96 | 98 |
| Mathematics Extension 2 | 99 | 99 | 99 |
| Chemistry | 94 | 90 | 92 |
| Physics | 91 | 90 | 91 |
It would be a complete fantasy to say that I studied consistently throughout the year, read all my texts three times and never procrastinated once. In reality, most of my study was concentrated during the final parts of the year, I read my texts twice at most (except for the poems, which required multiple readings) and procrastination sometimes derailed my study. I think this describes many HSC experiences, however I feel like during my HSC I learnt from my previous mistakes and now have a better understanding of what not to do.
However relaxed I might have been in the beginning, there was always a feeling of panic that I wouldn't be able to achieve a high enough ATAR to get into my desired university course. My advice to those students who might share this feeling would be that the sooner you put aside that fear and develop the confidence that you can achieve your own goals, the better. This fear had left me unmotivated and I constantly felt that I wasn't studying effectively or efficiently enough because of it. After a while, I started to develop confidence in my studying ability and trust myself more.
My general study method involved thoroughly understanding the material, and then doing past papers. Thus, I didn't spend much time making notes, except for English. I found this worked for me because of my learning style. This won't work for everyone but it is important to understand your own learning style so you can tailor your study to suit it.
Self-awareness is definitely an important part of the HSC-studying process because it enables you to know if you're ready for an exam, to manage a balance between academic and extra-curricular activities and to understand where your abilities lie. Remember that no one knows your progress and capabilities as much as you, so have faith that you can manage your own study schedule and habits.
Kim's Top Tips
Set clear and defined goals
Before trials, my goals were to rank in the top five for all my subjects and in the top two places for Mathematics. This kept me on track and instead of taking one assessment task at a time, I viewed them as stepping stones to increasing my ranking. It also lessened much of the pressure I felt as I set more realistic goals for each assessment task. For instance, in English my first assessment ranked me 20th and so in my next assessment I aimed to put myself in the top 15 and so on until I worked my way up to the top 5.
Do as many past papers as possible
During trials, I aimed to do a minimum of two past papers per day and to rank in the top three for all my trial exams. During the HSC Exams, my aim was to ensure that I could answer all the dot-points in the syllabus and to complete all HSC past papers from 1998-2014.
Be mindful of how you study
Some important study tips I would recommend include spending more time on the subjects you are weakest at, and giving 100% towards your current task. In my view, you might as well not attempt the task if you are going to go about it half-heartedly!
Keep a balance between extracurricular activities and studying
I did all my homework during my free periods at school so that after school I could launch straight into studying. For those who are struggling with balancing their extra-curricular activities with their academics, I recommend the following tip. Try to halt all extracurricular activities past a certain time and devote the rest of the day to studying. For me, I tried to stop thinking about any of my extra-curriculars (planning school initiatives and events, training, etc.) past 4PM. This helped me stick to my schedule.
Kim's English Tips
Read your texts with analysis in mind
Make sure you read all your English texts at least two times. The second time you read it, I recommend using sticky notes or highlighters to annotate and analyse your text. Read all your assigned texts at least once before the end of the summer holidays or at least before you start to study it in class.
Make text analysis tables and use them when writing essays
While you're reading and analyzing your texts, at the same time tabulate this information into four columns (quote/technique/analysis and the link to the module). I made one table per theme for each book and created roughly 4-5 tables per text. This helped me save time as it meant I didn't have to go through the book every time I needed to write an essay. I put these tables on the walls of my study space and referred to it when I wrote essays. As the trials approached, I had already memorised most of these tables as I had done so many practice papers by then. I made sure to complete all these essays under exam conditions.
Kim's Maths and Science Tips
Break down practice questions
Try to understand the material you are learning and then complete practice papers. I did practice paper questions as I was learning the material, as well as completing multiple papers in full. If I was stuck on a question I would break it down and go through it slowly.
Understand your material
Make sure you are able to answer or explain every dot point in the syllabus before your exams.
Make large tasks manageable
Remember, break large tasks into smaller tasks and plan during the weekends what main tasks you want to complete throughout the week. Also, try to complete minor homework earlier so that you can focus on the bigger tasks!
Good luck!
Do you want to achieve an ATAR of 99.95? 
© Matrix Education and www.matrix.edu.au, 2016. Unauthorised use and/or duplication of this material without express and written permission from this site's author and/or owner is strictly prohibited. Excerpts and links may be used, provided that full and clear credit is given to Matrix Education and www.matrix.edu.au with appropriate and specific direction to the original content.
---
Found this article interesting or useful? Share the knowledge!