How I Came First in NSW for HSC Chemistry – Rohan Krishnaswamy
Posted on December 28, 2016 by June Heo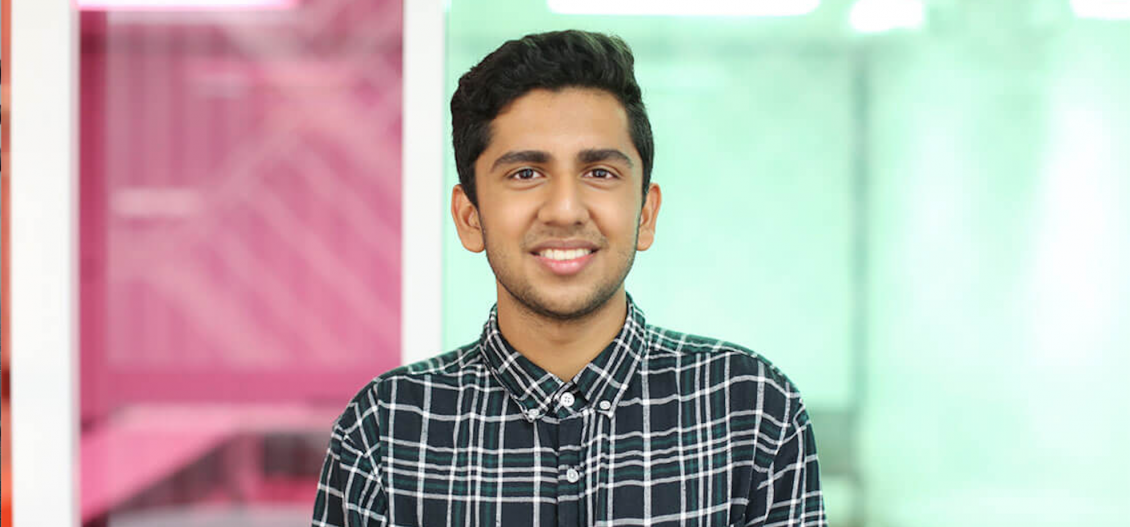 Matrix Scholarship Student Rohan Krishnaswamy, achieved a perfect ATAR of 99.95 and was awarded First in the State for HSC Chemistry. He graduated from James Ruse Agricultural High School in 2016.
Do you want to know what it takes to achieve HSC Success? Rohan is your go-to student! Take a read of how Rohan coped through the stressful and difficult times of the HSC, and managed to pull out on top. 
Rohan's
 HSC Subjects 
| | | |
| --- | --- | --- |
| HSC Subject | Overall HSC Mark | Performance Band |
| English Advanced | 96 | B6 |
| Mathematics Extension 1 | 99 | E4 |
| Mathematics Extension 2 | 98 | E4 |
| Physics | 96 | B6 |
| Chemistry | 98 | B6 |
HSC Experience
Although Year 12 was filled with mountains of work, I still thought it was definitely a great year. Despite it feeling like exam after exam, study after study, I believe that it was the little things that definitely made it a memorable year.
I strongly suggest that everyone keeps in touch with their extra curricular activities. Continuing with my Cross Country running and guitar helped me to cope with the immense stress of my HSC. Further, my friends and I decided to create an amateur band towards the end of Year 12 and actually performed for the school in the final Year 12 assembly!
Apart from this, I was also an active volunteer at my local Salvos store during my HSC year.
The main way that I was able to juggle so many things along with my studies was due to my superior time management skills. I was always able to finish my Chemistry and Physics theory during the Matrix Holiday Accelerated Courses, allowing me to dedicate more time towards Maths and English during the term. I also ensured that I started studying for tests earlier and paced myself to eliminate being bombarded by a massive stack of tasks that I needed to do the night before an exam.
1. Sleep, sleep and SLEEP 
Sleep is one of the things most HSC students fail to recognise the importance of. Too often I hear about students who've stayed up until 3am studying for their extension 2 exam the next day. No sleep means that not only are you going to be tired for the test, but also your mental capacity and ability to think will also be reduced. All in all resulting in a test result that is much less than you should have got.
Even if you haven't studied to a level that you're comfortable with during the night before your test, it's always a better idea to close the books and walk into the exam room with a fresh mind, and a good night's sleep. During my HSC year, even during my trials and other exam blocks, I got 10 hours of sleep, from 10pm to 8am to ensure that I was always feeling fresh and ready to tackle whatever I had to do that day.
 2. Work smarter, not harder 
The people who do the best in the HSC aren't always the ones who put in the most time, they're the ones who use their time efficiently. A wise man, Milan Pahor, once told me, there's no point in doing 100 auxiliary angle questions, which is definitely true and transposable to everything else. If you already know a maths concept, there's no need to do 5 hours more of practice for it. There's also no need to complete every single past paper, if maths is a huge strength of yours. I recommend just looking at the most difficult questions, and looking at the solutions to the questions to ensure that you know the method to answer them.
Prioritising became extremely important. I never did a past paper for the Science option topics (Industrial Chemistry/Quanta to quarks). Of course, I initially didn't do these papers because I was lazy before trials, however, I realised that most of these option topics are purely a memorisation game. As a result of this, there was no point in practicing writing out these prepared answers. This meant that I could use this saved time to focus on English.
I used this ideology for the core topics too, as I found that when trials and the HSC were creeping up I was running out of time. As a result, I resorted to reading the answers at the back of the Odlum and Garner book instead of completing the actual papers themselves. Similarly, when I was time pressed for Extension 2 Maths, I just looked through the hard questions in the past papers and read the solutions on how to do them. By following this, you can maximise your study.
 3. Avoid procrastination  
As I said before, it's much better to be doing a little bit at a time than letting it all pile up at the end. Eliminate stress by working progressively for at least an hour a day 3-4 weeks before your exams. This will help you feel much more relaxed when your exams approach, and you'll appreciate it once you see the state of your peers frantically stressing out and talking about their long to-do list.
 4. Know the syllabus in EXTRAVAGANT detail! 
If you want to do well in Chemistry or Physics, you really need to know your facts and provide detail – especially when you get slapped with a 6-7 mark question (for example the soap or CFC question in the 2016 HSC Chemistry exam paper). Adding vast amounts of detail really help to certify the adequacy of your answer to get the marks and a lot of times impresses the marker. I remember even for eutrophication, I made sure that I even knew an example of a fish that dies in hypoxic environments (European carp). Your Matrix tutors will really help with these, especially if you have Louise or Matt!
Final Top Tip!
Just remember, if you get a bad mark, it's not the end of the world. In Term 4, for my first Chemistry assessment which had a weighting of 17%, my rank was actually triple digits. Despite that I just tried to do the best I could in the rest of my assessments and look how that went. Always use your bad results as a motivation to do better in future tests.
Want to achieve your ATAR goal? 
© Matrix Education and www.matrix.edu.au, 2017. Unauthorised use and/or duplication of this material without express and written permission from this site's author and/or owner is strictly prohibited. Excerpts and links may be used, provided that full and clear credit is given to Matrix Education and www.matrix.edu.au with appropriate and specific direction to the original content.
---
Found this article interesting or useful? Share the knowledge!