How I Scored an ATAR of 99.90 – Nicole Sung
Posted on December 15, 2016 by June Heo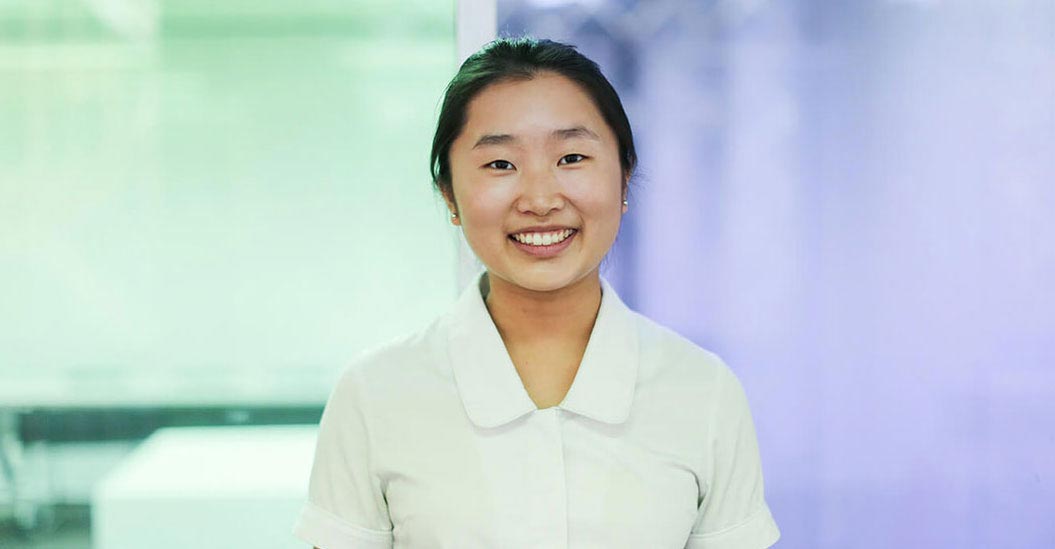 2016 Matrix student, Nicole Sung, achieved an ATAR of 99.90, and graduated from Presbyterian Ladies College. Nicole was the DUX of her cohort, and was avidly involved in Debating throughout her schooling. She was an Australian Representative for the World Individual Debating and Public Speaking Championships in 2016. Nicole hopes to study Combined Law (Law/ International Studies or Law/Commerce).
Nicole's HSC Subjects 
| | |
| --- | --- |
| HSC Subject | Overall HSC Mark |
| English Advanced | 96 |
| Maths Advanced | 100 |
| Mathematics Extension 1 | 50 |
| Chemistry |  96 |
| Physics |  95 |
| Music 2 | 95 |
| Music Extension | 49 |
HSC Experience
Having already completed 3 units of my HSC because of Accelerated Maths, I actually found the HSC less stressful than I expected. At the beginning of the year, I wrote down my goals on a piece of paper and stuck it on my wall – goals not only relating to the HSC, but also regarding my other activities; mainly public speaking, debating and music. Throughout Year 12, there were definitely stressful periods, but I found that by surrounding myself with positive, genuine people (my parents, sister, friends and teachers), my motivation and faith in my abilities was always restored, and I was definitely able to see the bigger picture despite times of anxiety and doubt.
I would say I'm quite an organised person, so I found it relatively easy to plan out my day and weeks ahead. I kept a calendar so I could see what the month ahead looked like, and wrote down all my commitments (assessments, family events, extracurricular activities etc). This way, I could see that I had a limited amount of time which helped motivate me to knuckle down and finish my work so that I would have enough time to relax and enjoy my down-time. However, sometimes I would spend far too long making to-do lists, rather than actually finishing my tasks – a form of procrastination… So I'd say – definitely keep a physical calendar/journal (not just on your phone), but leave room for flexibility and don't go too overboard with organising your time, because your schedule will inevitably change depending on how long each task will take you!
I think my two biggest challenges were:
1. Overcoming the temptation to go on my phone or laptop for hours on end
I got into the bad habit of coming home from school and going on my phone, watching endless Youtube videos and scrolling through Instagram… My biggest advice is to physically put your phone away in a different room when you are trying to work! Sometimes deleting social media apps can work for some people, especially during assessment blocks/trials/HSC so I would recommend that too.
2. Juggling my commitments with school work
I spent a few weeks in America (for Debating) just before one of my Year 12 assessment blocks, which meant I felt I didn't have enough time to prepare for my assessments. Regarding studying for assessments – I really believe in quality, not quantity. It is possible to carve out time, no matter how busy you are, as long as you stay organised and wisely prioritise your workload. In fact, when you return from overseas, it's often a motivating and inspiring experience – definitely the case for me when I came back from New York.
Nicole's Top Tips 
If you take away two words from this article it is to: BE PROACTIVE!
1. Use your free periods in school wisely!
I knew I didn't have hours of study that I could do after school or on the weekends – so I made the decision to always use each of my free periods at school wisely – that means more time to relax at home and do everything else that you're committed to. It may be tempting to go on Facebook or chat with your friends – but I promise you that free periods used well are so satisfying once you've accomplished what you've set out to do in a limited time frame!
2. Form a pattern of study
This would change from person to person – some people prefer studying subjects depending on 'what they feel like' at the moment, but I'd recommend trying to allocate certain times for specific tasks. If you don't have that many extracurricular or after-school activities, I think it would be really great to set out a weekly timetable. For example, assigning certain days for particular subjects. Again, this comes down to personal preference, so try different methods during Year 11, and use the best one for your HSC year.
3. Foster a genuine interest in your learning
It's easy to become negative towards the HSC and believe that the HSC just involves mindless memorisation. But once you get to the senior years and choose the subjects that interest and inspire you, you'll participate in class discussions more and hopefully your marks will reflect your interest in the subject too. I really enjoyed English because I found the texts enjoyable (for the most part…) and I watched live theatre productions of my texts, and actually read the books (unfortunately Sparknotes does not suffice). Especially with my related texts – I really loved the film I chose so I found that writing essays wasn't as painful or as boring as I once found them.
Final tips
Don't go into the HSC feeling scared and anxious – go in strong, knowing you have the capabilities to achieve your goals, and that the people around you are more than willing to help you and support you throughout your journey. I think that it is so important to recognise that the HSC isn't the be-all and end-all, but rather, just another stepping stone in your life. So don't put your entire life on hold when you start Year 12 – continue doing the things you love, with the people you love. If you give it your all and try your best, the results will sort themselves out! Good luck!
Want to achieve an ATAR of 99.95? 
© Matrix Education and www.matrix.edu.au, 2017. Unauthorised use and/or duplication of this material without express and written permission from this site's author and/or owner is strictly prohibited. Excerpts and links may be used, provided that full and clear credit is given to Matrix Education and www.matrix.edu.au with appropriate and specific direction to the original content.
---
Found this article interesting or useful? Share the knowledge!