My UMAT Exam Experience – Elizabeth Hsu
Posted on November 13, 2015 by Elizabeth Hsu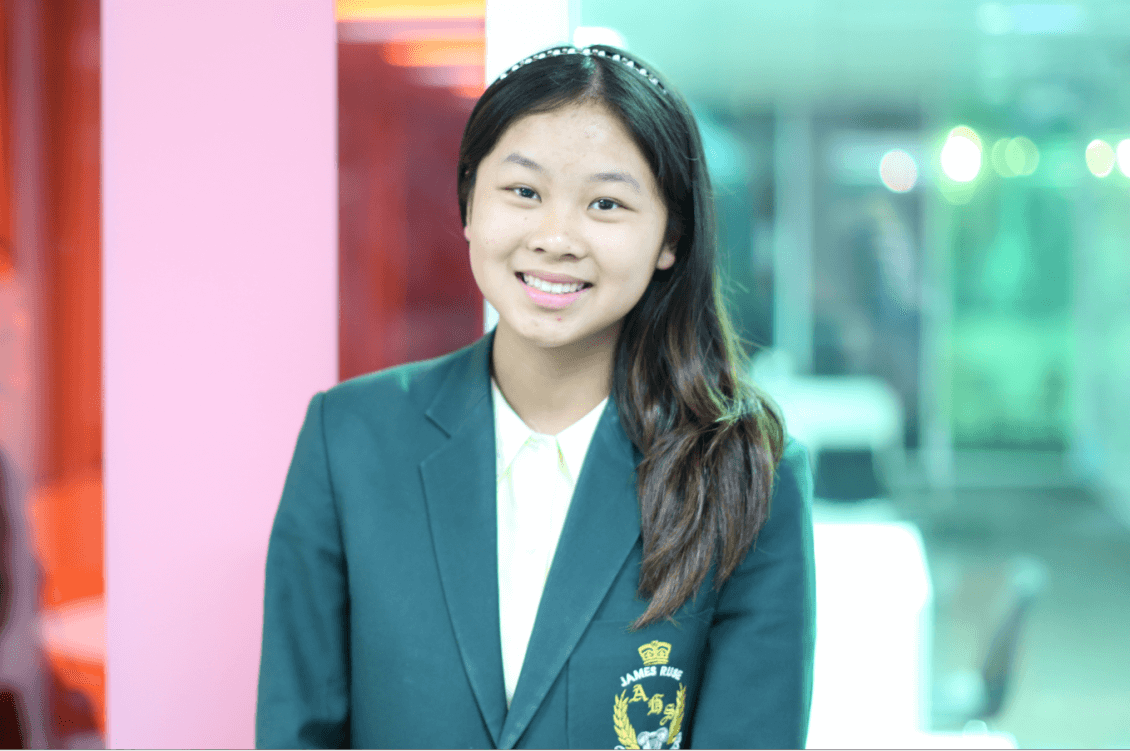 Matrix Scholarship Student, Elizabeth Hsu, recently graduated from James Ruse Agricultural High School. Her HSC subjects include: English Advanced, English Extension 1, English Extension 2, Maths Extension 1, Maths Extension 2, Biology, and Chemistry. Elizabeth is interested in studying either Psychology or Dentistry at university. She achieved the following UMAT scores: an overall score of 190 and a percentile rank of 96 (57 for Section 1, 68 for Section 2 and 66 for Section 3).
As often as there is awe surrounding James Ruse students, there is also stigma – expectations that one always does well in exams and has a complete absence of social life. The thing is, either could be true of anyone – just like anyone can sit the UMAT for any reason. No, I do not want to study Medicine, but I sat the UMAT exam to keep my options open anyway, and I encourage all students to do the same. Why subject yourself to unnecessary effort, you may ask? Well, for starters, you might change your mind about studying Medicine, or consider some other course that requires UMAT, e.g. Dentistry.  Also, it is a good experience – in fact, nowadays some companies evaluate potential employees using similar tests.
While theoretically, you cannot prepare for the UMAT exam, it is helpful to familiarise yourself with the style of questions you will encounter. As I was enrolled in the Matrix UMAT Preparation Course, I was able to experience a full-length mock exam and had access to ten additional papers online for extra practice. In addition to completing online papers, I found the Matrix Theory Book was really helpful as it was very comprehensive and included a range of questions, strategies and tips.
Remember, even if you procrastinate like most of us, it's never too late – I completed 7 practice papers over 7 days in the lead up to the exam. I integrated my UMAT study with my HSC study by completing a paper when I wanted a break from the HSC. In hindsight, I wish I had set up a study regime in which I would conduct my UMAT studies at the same time of day as the actual exam.
My UMAT Experience
Pre-Exam
All too soon, it will be time – the day of the exam will arrive and tensions will be high. Be prepared for long queues and listen to the presiding officers if they guide you to a shorter line at the side! With regards to the actual exam, I found Section 1 (Logical Reasoning & Problem Solving) to be reasonable. I typically scored quite average in this section during practice, but surprisingly, it was my lowest-scoring section in terms of my actual results, perhaps because I spent less time on it during the exam than in practice.
Section 2 (Understanding People) was easier for me as it has always been my area of strength. If you have trouble with this section, I would recommend building a large vocabulary based around emotions – Matrix's vocabulary list at the back of the Theory Book was immensely helpful! I found Section 3 (Non-Verbal Reasoning) quite challenging and spent too long on some of the individual questions. They were quite complex to decipher, but having said that, this section was always my weakest when I completed the practice papers. The best course of action would be not to spend too long on any one question.
During the Exam
To help manage my time, I completed the exam section by section, completing questions from Section 2  (my strongest section), then Section 1, and finally Section 3. I chose this strategy so that I could complete my strongest section (Section 2) quickly to allow maximum time for my weakest section, Section 3. Unfortunately, this strategy was not conducive, and ultimately I missed out the final three questions. I would suggest completing the paper in order to keep track of the time.
Post-Exam
Coming out of the exam, I was resigned as I had found the exam rather difficult. The general consensus amongst friends was that the exam was harder than expected due to Section 3, but initial talk from others in the crowd about its ease was disheartening. When I received my results, I was overwhelmed by relief and surprise. The experience only reinforced that whilst everyone's measures of difficulty differ, chances are, if you find the exam hard, so will other people – so stay positive!
My Top 3 Tips
Write a study schedule
This will help you balance your study time between the UMAT and HSC. I wish I had set a timetable as I found myself procrastinating and not working to my full potential. If I were to re-take the UMAT and HSC exams, my ideal study schedule would resemble the table below, with 2 subjects a day, pairing a subject that I like (English and Biology) with one that I find more difficult (Maths and Chemistry). Ideally, I would also spend slightly more time on my lower performing subjects, as well as those worth more units. Where possible, I would also arrange my schedule so I study for a particular subject at the same time of day as when the actual exam would be held. This study schedule is designed to be used during the school holiday period before the Trial HSC Exams.
My ideal school holiday study schedule:
| | | | | | | | |
| --- | --- | --- | --- | --- | --- | --- | --- |
| | Monday | Tuesday | Wednesday | Thursday | Friday | Saturday | Sunday |
| 7:30AM – 8:00AM | Breakfast | Breakfast | Breakfast | Breakfast | Breakfast | Breakfast | Breakfast |
| 8:00AM – 09:00AM | Eng Adv | Bio | Eng Ext 1 | Bio | Eng Adv | Bio | Eng Ext 2 |
| 9:00AM – 12:00PM | UMAT | UMAT | UMAT | UMAT | UMAT | UMAT | UMAT |
| 12:00PM – 1:00PM | Lunch | Lunch | Lunch | Lunch | Lunch | Lunch | Lunch |
| 1:00PM – 3:00PM | Maths Ext 2 | Chem | Chem | Maths Ext 2 |  Maths Ext 2 | Chem | Maths Ext 1 |
| 3:00PM – 3:30PM | Break | Break | Break | Break | Break | Break | Break |
| 3:30PM – 5:30PM | Eng Adv | Bio | Eng Ext 1 | Bio | Eng Adv | Bio | Eng Ext 2 |
| 5:30PM – 06:30PM | Dinner | Dinner | Dinner | Dinner | Dinner | Dinner | Dinner |
| 6:30PM – 9:30PM | Maths Ext 2 | Chem | Chem | Maths Ext 2 | Maths Ext 2 | Chem | Maths Ext 1 |
| 9:30PM – 10:30PM | Eng Adv | Bio | Eng Ext 1 | Bio | Eng Adv | Bio | Eng Ext 2 |
| 10:30PM – 11:00PM | Break | Break | Break | Break | Break | Break | Break |
| 11PM~ | Sleep | Sleep | Sleep | Sleep | Sleep | Sleep | Sleep |
Layer up!
The test centre is massive and very, very cold; you definitely do not want to be sniffing and shivering throughout the entire UMAT exam. Get inside, find your seat, and go to the bathroom – don't leave everything to the last minute. Most importantly, keep calm! It seems trite and cliché, but obvious as it is, keeping calm is the best thing you can do for yourself. Because I knew I wasn't aiming for Medicine, I was completely at ease, and I believe it was this mindset that allowed me to perform better than expected.
Use your time wisely
Develop an effective time management strategy before the exam. Strategies I recommend include:
Setting a goal in regards to the length of time you would spend on each section, as determined by past papers. Alternatively, set a time limit for each question. If you are spending too long on a question, make a guess and circle the question number on the answer sheet and come back to it if you have time remaining.
Completing the exam in chronological order.
Are you ready for your UMAT exam?
Read the ultimate UMAT study guide, The Beginner's Guide to UMAT Preparation. In this comprehensive Guide, we walk you through the best and most effective ways to prepare for UMAT.
© Matrix Education and www.matrix.edu.au, 2018. Unauthorised use and/or duplication of this material without express and written permission from this site's author and/or owner is strictly prohibited. Excerpts and links may be used, provided that full and clear credit is given to Matrix Education and www.matrix.edu.au with appropriate and specific direction to the original content.
---
Found this article interesting or useful? Share the knowledge!