How Parents Can Limit Study Distractions
Posted on May 17, 2016 by Matrix Education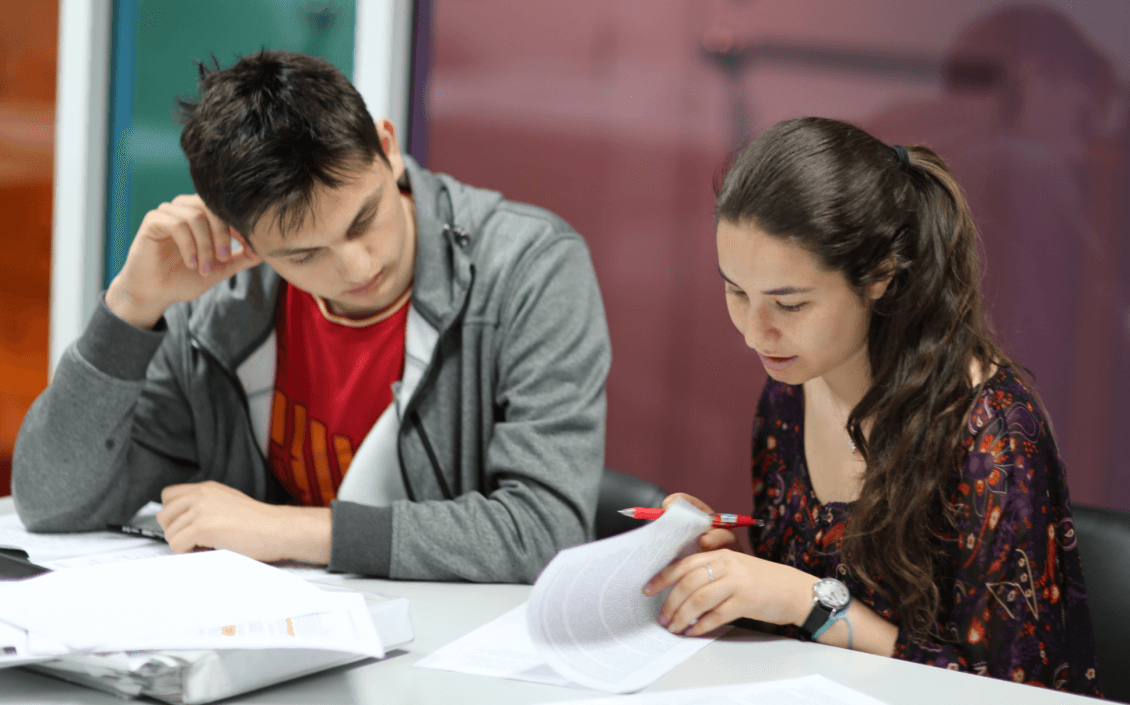 How effectively students concentrate, particularly in the junior years of high school, is strongly influenced by the surroundings in which they complete their work. Having a study space where students can focus their attention on their schoolwork can be a significant factor in their performance. It's important that sudents limit their study distractions.
Find out how effective your child's study space is, by taking our short quiz!
If your child is having difficulty concentrating at home, here are 5 key tips for creating the ideal study space for your child.  
1. Choose a central study space
In order to maximise their concentration, students should ideally have a main study area marked out at home.  Encouraging your child to become used to working in a designated area can help him or her create an effective study routine.  How should this space be chosen? In making this decision, it is important to be mindful of the many different kinds of distractions which might interfere with your child's ability to concentrate. As a starting point, consider these possible sources of distraction:
Is there a lot of foot traffic passing by or near the area?
Are there any visual or auditory distractions such as close proximity to the street, the television or the kitchen?
Is the lighting too bright or too dark so that it interferes with concentration?
What is the temperature like in that area of the house?
What potential sources of distraction are there in the study room itself such as magazines?
Some of these possible distractions might not at first be apparent, so it could take some trial and error before you find the study space that works for you and your child. Be wary of choosing as your study area a room that has other purposes. For example, while some students might study well in their bedroom, its association with rest and sleeping might not be the best place to encourage your child to focus on their classwork. Similarly using as a study space an area normally designated for eating, might also interfere with your child's ability to concentrate.
2. Consider your child's learning style 
How your child feels about the study space is an important consideration for choosing an ideal work area. Every student studies differently and it is important that the study area suits your child's learning style and temperament. If a student feels unhappy in that space, they are unlikely to concentrate effectively. For example, if your child likes to pace as they learn, it is important to allow for movement in the study area, such as by using a standing desk. If a student learns through auditory means, it is even more important to avoid setting up a study area far from any loud noises that might interfere with your child's learning process.
3. Stock up on the necessities
An important benefit of setting up a central study space is that it means your child knows exactly where to find their study resources. That way, when some item or document is needed for a homework or study task, the student does not need to move away from the study area to find it, at the risk of potentially being distracted during the search. Stock up on all the necessary items for your child's schoolwork and ensure they have easy access to any stationary, folders or any other item they might need.
While nowadays most students need computers for almost all school subjects, it is important to monitor whether your child is using technology  effectively for schoolwork purposes. If you find that certain websites or games are often distracting them from their schoolwork, consider blocking access to those sites during homework time.
4. Think about posture
Students will spend a considerable amount of their days (and nights!) sitting in front of a computer, typing study notes, conducting research for assignments and browsing the internet. Therefore it is particularly important for students to practise good computer ergonomics, as young people tend to carry posture habits into their later years. When thinking about structuring study spaces, make sure monitor height and distance are comfortable for your child and that chair height is adjusted to minimise back strain. If a laptop is being used, consider making arrangements so that the screen is as close to eye level as possible, so that your child doesn't need to look down for an extended period of time. For more tips on how to alleviate poor study posture issues, click here.
5. Create a routine
While having a distraction-free study space is the first step to improving your child's concentration, it is important to make sure your child has a study routine set up in that area. Consider creating a filing system, where tasks that need to be handed in are kept separate from those which have been marked and returned to your child by their teacher. It could also be useful to set up a clear planning whiteboard or corkboard near the study area, so that you and your child can visualise what school tasks are coming up.
In order to create an effective study area and homework routine, it is important to get the cooperation of both your child and other members of the household. Make sure everyone knows where the study space is and understands not to disturb the student while they are working there.
Want to learn more strong study habits?
Not sure how else to improve your study habits and marks at school. You must read our High School Survival Guides! We've produced an in-depth and detailed guide to help students and parents navigate each year of High School. Each guide contains an explanation of what the year ahead entails and how it differs to previous years. We've included useful hints, tips, and links in each guide to help you study smarter and not harder.
© Matrix Education and www.matrix.edu.au, 2017. Unauthorised use and/or duplication of this material without express and written permission from this site's author and/or owner is strictly prohibited. Excerpts and links may be used, provided that full and clear credit is given to Matrix Education and www.matrix.edu.au with appropriate and specific direction to the original content.
---
Found this article interesting or useful? Share the knowledge!