How I Scored An ATAR of 99.55 – William Ye
Posted on January 13, 2016 by William Ye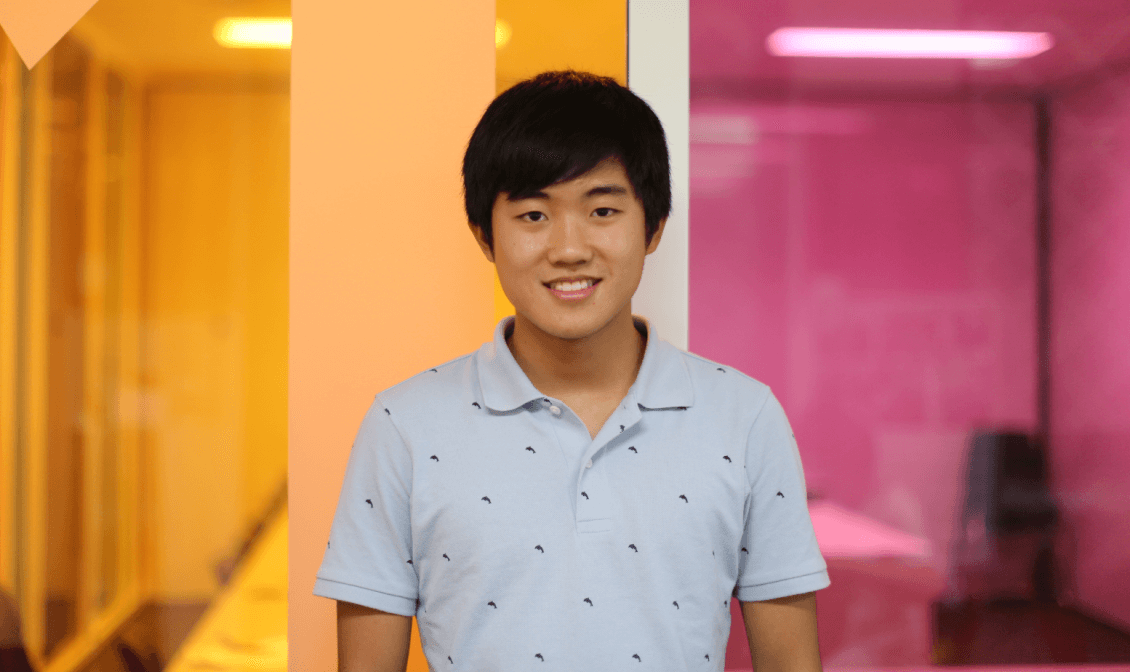 Matrix Graduate, William Ye achieved an ATAR of 99.55 and graduated from North Sydney Boys High School in 2015. William aspires to study a Bachelor of Commerce/Law at the University of Sydney.

William's HSC Subjects
| | | | |
| --- | --- | --- | --- |
| HSC Subject | Assessment Mark | Examination Mark | Overall HSC Mark |
| English Advanced | 96 | 92 | 94 |
| English Extension 1 | 47 | 42 | 45 |
| Japanese Continuers | 95 | 94 | 95 |
| Japanese Extension | 47 | 47 | 47 |
| Mathematics | 99 | 99 | 99 |
| Mathematics Extension 1 | 49 | 48 | 49 |
| Information Processes and Technology | 95 | 95 | 95 |
| Economics | 92 | 89 | 91 |
Year 12 was an incredibly stressful year. I felt immense pressure to perform well in the HSC, from not only my parents and school, but also myself. Whilst I understood that I would need to study a lot by myself at home in order to achieve the results that I wanted, at the same time I acknowledged and was also advised by numerous teachers that I should not let the HSC consume my life entirely, as it would only lead to me burning out before the final exams and underperforming. In addition to the demanding workload of 11 units, I had to juggle my part-time job, sporting commitments, as well as an accelerated Macquarie University course in Japanese.
The key to managing all of this in tandem with assessment tasks was to have good time management skills, so that my time was utilised in such a way that everything was completed on time and to a high degree of quality. I would suggest using either a calendar, diary, word document or sticky notes (whatever works best for you) to write down the dates of assessment task deadlines, and then filling in whatever other commitments you have each day, so that you can visualise how to use your remaining time for completing these tasks. From here, allocate time each day for homework/revision, reading ahead and making study notes, and studying for tests/completing hand-in assignments. If you clearly set out your time in such a way, it enables you to work around abnormalities in your routine without falling behind. An example of this was after Matrix on Thursday nights, I would only complete homework and do some slight revision, as by the time I arrived home, it was usually past 8pm.
It is essential however, that as part of this planning process you allocate breaks and leisure time between study periods, especially during the week. Dinner served as a natural break for me, and I would normally stop studying after 10pm on most nights so that I could have a break and a good night's sleep before school the next day – skipping sleep to study is not beneficial at all. All it does is leave you tired and worn out, retaining little of the information that you initially set out to cram!
William's Top Tips
Positive Mindset
The biggest challenge that I faced going into Year 12 and the HSC was my poor performance in Mathematics, having finished ranked 99th in the Preliminary Extension 1 course. Changing my attitude and approach to the subject was integral in turning my results around, as I found that my poor results had been caused largely due to a self-perpetuating cycle of telling myself that I hated the subject and that I was awful at it. Realising that I needed to change the way I was studying or risk a subpar ATAR, I studied more; at home, always making sure to finish all homework and doing hundreds of past papers; at school, I participated more actively during class; and at Matrix. I had never attended tutoring before, but Matrix in particular, helped me achieve the results I wanted. By learning content a term earlier than school, class time became less about trying to grasp foreign concepts, but rather solidifying my understanding of an already known topic through revision. Putting in the time and effort with a renewed mindset allowed me to lift my results significantly, with Mathematics going from my worst subject at the beginning of Year 12, to my best, at the end of it.
Study consistently
During STUVAC before the HSC, I went to Chatswood library, a place that I had frequented throughout the year for group study sessions, and noticed that the library was far busier than usual, with hundreds of kids all cramming just weeks out from the exams. While this is better than not studying at all, doing well in the HSC is about more than just a few weeks of intense cramming. Consistent study is required throughout the school year in order to fully grasp difficult concepts, and completing past trial and HSC exam papers is imperative to improving your exam technique. Make sure to complete all homework and allocate time each day to revise what has been learnt in class for each subject, as well as reading forward and making your own study notes before class. The holidays are the perfect time to be doing this, especially for content-heavy subjects (like Economics, Chemistry and Physics), in which you should aim to have the next term's worth of notes written up before the school term even begins. If I were to do the HSC again, I would have studied more during my 'free periods', instead of unnecessarily talking to people, because it would have meant that more time at home to relax. Furthermore, don't forget that your internal moderated assessment mark contributes to half of your overall HSC mark, so being diligent throughout the year to obtain high rankings in all your subjects is in your best interest.
 Choose subjects that you enjoy
This is one of the most common pieces of advice given to students, and it is 100 percent accurate. I made the mistake of keeping Economics, which I ended up having little to no motivation to study for, so I ended up just barely scraping a Band 6 with a 91. On the other hand, I absolutely loved Japanese, both as a subject and because of my Japanese teachers, so every lesson became the highlight of my day. Much like people telling you to choose a job that you love, I think the same applies to study, because in all honesty, for Japanese, I could have happily written practice essays and watched the prescribed text over and over, without ever feeling that it was a chore or having the desire to procrastinate. This love of the subject motivated me to achieve much higher results than in Economics – a 95 in 2 unit Japanese and 47 in 3 unit Japanese.
All in all, Year 12, whilst it was a year full of tension and anxiety, was the most enjoyable year of high school, as I worked together with my peers to achieve a common goal.
Want to achieve your ATAR goal?
---
Found this article interesting or useful? Share the knowledge!