Year 7 & 8 (Stage 4) Recommended Reading List
Posted on March 12, 2012 by Matrix Education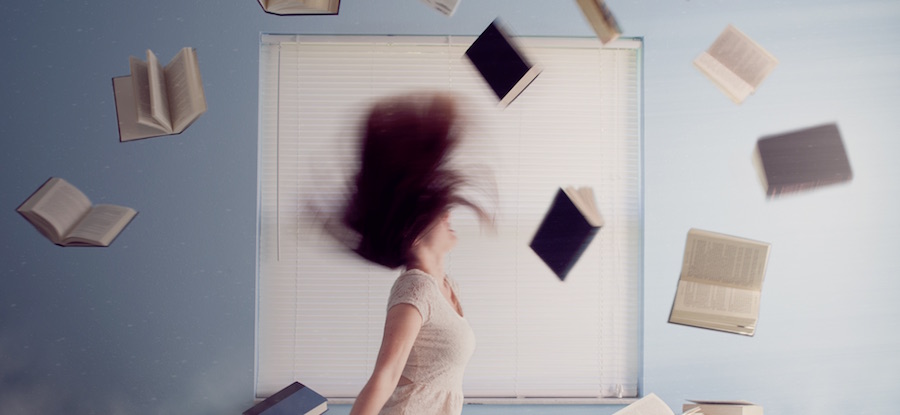 The texts listed here are suitable for study in Years 7 and 8. Selection of texts for this list were on the basis of their ability to challenge the reader, texts that have layered and multiple meanings, and that provoke thought.
The lists are divided into three sections:
Fiction Books
Picture Books
Poems
This list has been extracted from  NSW Board of Studies and the full copy can be viewed on the NSW Years 7-10 English Syllabus Page.
Fiction Book
Description
Skellig

David Almond

Hodder Children's Books – ISBN: 0340716002

Skellig is a delightful story that captures the reader's attention from the intriguing opening line. The story centres on the character of Michael, a young boy who has just moved house. Michael is coping with a baby sister who is ill and a 'thing' he discovers in the garage that has lost the will to live. Michael calls on his unusual neighbour Mina to help him to save Skellig and through this experience opens himself up to the magic and mystery of nature and of life.Skellig is a story of love and faith, simply told, that imparts a message of optimism to young readers. Skellig won the 1998 Carnegie Medal and the 1998 Whitbread Book Award for best children's book.
Tuck Everlasting

Natalie Babbitt

Bloomsbury Children's Books – ISBN: 074756091

This powerful and poignant novel asks profound questions about the meaning of life and the possibility of living forever. The Tuck family have found the fountain of youth in spring water and for them eternal life is a reality. Whether this gift is a blessing or a curse is explored in this novel. When ten-year-old Winnie Foster stumbles into the family and a stranger seems close to exploiting the secret the Tucks must take action to protect Winnie and the secret.This text can be read at different levels and provides excellent opportunities for classroom discussion and composing.
The Cry of the Wolf 

Melvin Burgess

Puffin Teenage – ISBN: 014037318

The Cry of the Wolf, a cautionary tale about extinction and survival, is set in Britain where a hunter is determined to shoot the last wolves left alive in the wild. Ben unwittingly assists thestranger before he realises the danger the hunter presents. Ben and his family then do all they can to save the wolves, Silver and Conna and their cubs. The final confrontation between Grey Cub, the sole survivor, and his parents' killer, turns the hunter into the hunted.With its clear descriptions and compelling narrative this novel will have strong appeal in the classroom.
Sadako and the Thousand Paper Cranes 

Eleanor Coerr

Hodder Headline – ISBN: 0340266074

Set in Hiroshima in the 1950s, this is the story of eleven-year-old Sadako who develops leukaemia as a result of radiation from the atomic bomb. The 'thousand paper cranes' of the title refers to a belief that a sick person will be made healthy again by the gods if she can make a thousand paper cranes.The story tells of Sadako's determination to put the story to the test. This simple tale of love and hope is a powerful text to use in the classroom.
King of Shadows 

Susan Cooper

Penguin – ISBN: 014130799

This time-shift novel takes young Nat Field back to Shakespeare's time. Nat is rehearsing A Midsummer Night's Dream at the rebuilt Globe Theatre, when he is stricken with bubonic plague. He wakes to find himself in a play with Will Shakespeare – Cooper provides authentic detail from the Elizabethan Age as a backdrop to Nat's growth as an actor and a person.This is an excellent novel to study in companionship with A Midsummer Night's Dream. (See also The Dark is Rising sequence.)
Walk Two Moons 

Sharon Creech

Macmillan – ISBN: 033033000

This story uses the technique of embedded storytelling to explore the mysteries that surround the young heroine's past. Sal's life has been completely disrupted by an event in the past involving her mother. With her grandparents, she embarks on a journey across the USA to 'discover' the truth. The story of the car journey is at times humorous, at times poignant.Implanted in it are a multitude of other stories about school, friends, other mothers, fathers and children. As the stories weave their way towards a conclusion and the mysteries are unravelled, we are carried with them to an overwhelming affirmation of the importance of the family. 1995 Newbery Medal Winner. (See also The Wanderer.)
Catherine, Called Birdy

Karen Cushman

Macmillian – ISBN: 033039779

Set in the Middle Ages, this is a story of Birdy, the teenage daughter of a minor lord and lady in Lincolnshire. Birdy keeps a diary and as her father tries to marry her off to different suitors she records not only her reactions and evasions but also presents a clear portrait of life in the Middle Ages.In this funny and engrossing novel, Catherine may sound like a medieval Adrian Mole but the Author's Note provides background information that helps to position the reader in the historical reality.
The First Book of Samuel 

Ursula Dubosarsky

Penguin Books Australia (Viking) – ISBN: 014036995

Twelve-year-old Samuel Cass finds himself in familiar Dubosarsky territory – an urban, professional-class family whose fabric is taut with tension as all members struggle to find their individuality in the complexity of relationships and cultural diversity.The past poignantly echoes in the actions of Samuel's grandfather, a Holocaust survivor, to hold the family together. The author's prose sparkles with absolute clarity.
Parvana Deborah Ellis

Allen & Unwin – ISBN: 186508694

Deborah Ellis' story of a twelve-year-old living in Afghanistan under the Taliban regime conveys, with disturbing immediacy, the plight of a people living in a society where basic freedoms are denied. After her brother's death, her mother and sister as adult women are confined to the family home and her father is imprisoned by the authorities.It is up to Parvana to provide for the family. In doing so she meets others who are suffering as she is and learnsstrategies of survival in a world where women become prisoners in the home from adolescence onwards.
Life Bytes 

Edited by Alwyn Evans

Fremantle Arts Centre Press – ISBN: 186368382

School students in Western Australian schools have written this collection of short stories, all winners of the Tim Winton Young Writers Award. While these stories are from upper and middle primary students in the Perth metropolitan area their focus is on real-life experiences.The brief biographies that follow the students through to their high schools will provide a useful transition text for Year 7 teachers and students.
Ariel, Zed and the Secret of Life 

Anna Fienberg

Allen & Unwin – ISBN: 1865082635

Ariel and Zed are misfits and wary of holidays together, but the mysterious island Ariel's mother talks about sounds interesting even if she seems a little vague about it.This wonderfully funny novel of fantasy and adventure, with its badly behaving characters from well-known stories and fairy tales, is an excellent introduction to intertextuality. Ariel, Zedand the Secret of Life was the winner of the Alan Marshall Award in the 1993 Victorian Premier's Literary Awards.
Hitler's Daughter 

Jackie French

HarperCollins – ISBN: 020719801

Four country children waiting for the school bus in the rain occupy themselves with taking turns telling stories. It is Anna's turn and the story she begins takes the children to Nazi Germany and the world of Hitler's daughter, Heidi. Anna, usually a great storyteller, find this one difficult! It is clear that, for her, Heidi is more than a character in a make-believe story.As the children become more and more involved in Heidi's story, they explore the moral and ethical issues it raises in their own conversations and with their parents. The book offers many opportunities for exploring methods of narration and the interconnectedness of fact and fiction.
Refuge 

Libby Gleeson

Puffin – ISBN: 014038985

Libby Gleeson highlights the plight of refugees, as Andrew becomes involved in his sister's plan to shelter an illegal East Timorese immigrant in the family home.The author paints a convincing portrait of a strong family unit, able to withstand vigorous debate and disagreement on a range of personal and political issues. It is pleasing to see an adolescent male portrayed as sensitive to the feelings of family and friends. Humorous interludes and present-tense narrative alleviate the intensity of the theme. (See also Love Me Love Me Not, Eleanor Elizabeth, I Am Susannah.)
Two Weeks with the Queen 

Morris Gleitzman

Pan Macmillian Australia – ISBN: 033027183

Colin is sent to England by his parents when his little brother is dying of leukaemia. He sets out to find the 'best doctor in the world' and is thrown out of both Buckingham Palace and a major London hospital. He helps a man whose friend is dying of AIDS in hospital and learns the importance of being with loved ones in a crisis. Then, for this reason, he returns home.Funny as well as sad, the book is accessible on a wide range of reading levels. (See also Bumface and The Other Facts of Life.)
Thunderfish 

Simon Higgins

Random House Australia – ISBN: 009183953

This action-packed sea rescue adventure is set in the future. Kira is a rich, female protagonist whose aim is to save refugees attacked by pirates on the high seas. The book deals with a number of moral dilemmas, decisions relating to piracy, individual responsibility and the dubious power of the press, highlighted in sensationalised gossip columns and headlines.The thriller is compelling and easy reading with an interesting twist to complete the story. The characters are believable and the twenty-first century technology is fascinating.
Pagan's Vows 

Catherine Jinks

Omnibus Books – ISBN: 186291275

Medieval hero, Pagan Kidrouk, of Pagan, Pagan's Crusade and Pagan In Exile, returns once again to triumph in Pagan's Vows. Set in France in 1188, Pagan and his knight, Lord Roland Roucy de Bram, enter the Abbey of Saint Martin to devote their lives to God. The Abbey with its many corridors and dark rooms presents the perfect setting for intrigue and deceit.Roland's character becomes more subdued and the monks become the target for Pagan's laconic narration. Although set in medieval times, this is a mystery-thriller aimed to entertain teenage readers. (See also The Future Trap.)
Onion Tears 

Diana Kidd

Collins/Angus & Robertson – ISBN: 020717028

This is the story of young Nam-Huong who escaped from Vietnam but lost her grandfather on the long terrible voyage to Australia. She has many reasons to cry but finds it hard to release her pent-up grief as she struggles to understand a different culture. This simple tale of refugees and the trauma they face is a valuable text for classroom discussion.
The Giver 

Lois Lowry

HarperCollins – ISBN: 000674828

Imagine a world without conflict, poverty or inequality where conformity and happiness are a way of life. Jonas lives in this world but for him things are different. Twelve-year-old Jonas is chosen to be the community's Receiver of Memories and he gradually discovers the disturbing truth about his perfect world. He tries to expose those who have ordered it and escape as he learns about the cost of a perfect society.  The book was the 1994 Newbery Medal winner. (See also Number the Stars.
Secrets in the Fire 

Henning Mankell

Allen & Unwin – ISBN: 1865081817

Sofia and her sister stray from the village path in war-torn Mozambique and a landmine kills her sister and shatters Sofia's legs. Secrets in the Fire is based on the true story of a young girl in Mozambique and how she struggles to recover from the devastation the war has left.This is a moving and sobering story that allows students to share the experiences of adolescents in desperate circumstances
The Keeper of the Isis Light 

Monica Hughes

Aladdin Publishing Company – ISBN: 068983390

This is a science fiction story that explores issues of prejudice and growing up. Olwen Pendennis is the Keeper of the Isis Light and with her robot, Guardian, she has lived alone on the highlands of planet Isis since the death of her parents.Isis is a harsh planet with only the valleys providing an atmosphere that is breathable. When a group of colonists arrives on Isis from Earth, Olwen is hopeful that she can make new friends but the modifications necessary for her survival repel those she would like to befriend.
The Binna Binna Man 

Meme McDonald and Boori Monty Pryor

Allen & Unwin – ISBN: 186508071

This novel introduces young people coming to terms with their identity and heritage. The story covers a trip to a relative's funeral and the response of different generations to the grief of untimely death.The Binna Binna man of the title is a presence who encourages appropriate behaviour and respect for traditional ways. While true to the oral tradition of storytelling, the language is accessible.
Cairo Jim and the Lagoon of Tidal Magnificence 

Geoffrey McSkimming

Hodder Children's – ISBN: 073360295

The kidnapping of the entire Turkish Women's Olympic Championship Tent Erection Team by villainous Neptune F Bone kicks off this latest Cairo Jim adventure, with the usual smirks, masterful wordplay (and frequent use of parentheses). This time, Jim, Jocelyn, Doris and Brenda investigate old archaeological secrets of Dr Schnitger. Naturally, they are plunged into numerous cliffhanger chapter endings (perfect for serialisation with a class). For example, Jim is literally up to his neck in trouble when trapped by a giant jungle plant.This is an often hilarious and challenging novel, rich with Indonesian vocabulary that should have its readers reaching for dictionaries, atlases and history books.
Changing Stories 

Bronwyn Mellor, Judith Hemming and Jane Leggett

Chalkface Press – ISBN: 187513601

This collection of folk stories and fairytales encourages students to reflect on stories and howthey read them. For example students can consider several versions of Little Red Riding Hood, and discuss the conventions of fairytales and the ways stories can change over time.The collection allows students to reflect on how gender can influence perspective. (See also Making Stories.)
The Colour of Sunshine 

David Metzenthen

Puffin – ISBN: 014131051

This is a depiction of grief and confusion in a family's life seen through the eyes of nine-yearold Davey. His sixteen-year-old sister has been killed in a road accident, and the loss has sunk his parents into a depression. Colour comes back into Davey's life in the form of an irrepressible family that runs a pet shop in the neighbourhood.The difference between the families is almost too polarised yet the complexity of emotions, especially in the older characters, is intelligently drawn. The ways friends and family deal with grief are explored with depth and feeling.
Hatchet 

Gary Paulsen

Macmillian Children's Books – ISBN: 033031045

This is a survival story a reader will never forget. Brian Robeson is a thirteen-year-old city boy who is left alone in the Canadian wilderness after his plane crashes. He faces the problems of finding food, shelter and clothing. With imagination and courage, he experiences despair and perseverance and it is the character development as well as the survival skills that grip the reader. (See also The Return, Hatchet in Winter, The Voyage of the Frog, and Hatchet: The Truth in the nonfiction section.)
Harry Potter and the Philosopher's Stone 

JK Rowling

Bloomsbury – ISBN: 074753274

Harry Potter is no ordinary boy but comes of wizard stock and when he finds himself at Hogwart's School for Wizards he begins to recover from the cruelty and ignorance of his upbringing by his uncle and aunt. This best-selling fantasy of wizards and wonder makes for enchanting reading as Harry battles evil with good friends and humour. The novel calls on awide variety of traditional children's literary genres that students can explore. Winner of Whitbread Children's Book of the Year Award for 1999
Haroun and the Sea of Stories 

Salman Rushdie

Penguin – ISBN: 014014035

Haroun and the Sea of Stories is a delightful tale about a storyteller who loses his ability to tell tales. His son struggles to recover his father's special gift by doing battle against mysterious forces attempting to destroy the seas of inspiration from which all stories are derived. Funny, allusive and fast-paced, this story will provide many opportunities for student responding and composing.
Galax-Arena 

Gillian Rubinstein

Puffin – ISBN: 014131024

Three Australian children are kidnapped and propelled into a vicious game in the GalaxArena, where rivalry and death mingle. Believing themselves to have been transported from earth to become the pets of an alien species, the children must struggle to understand themselves as well as their predicament.The special language developed by the kidnapped children can make for a fascinating classroom study. (See also Space Demons, Skymaze and Shinkei.
Holes 

Louis Sachar

Bloomsbury – ISBN: 074754847

In a Texas wasteland at Camp Green Lake, in a juvenile detention facility where there is no lake, boys are forced to dig countless holes to improve their character. Stanley Yelnats findshimself at Camp Green Lake, the innocent victim of mistaken identity. He discovers that the character building is a cover for the warden (who paints her fingernails with rattlesnake venom) and her search for something hidden in the desert.The novel moves between time with humour and craft. It has a wonderfully twisted ending and its deep understanding of friendship and compassion make it an outstanding classroom text. Winner of the Newbery Award in 1999.
The Bad Beginning 

Lemony Snicket

HarperCollins – ISBN: 006440766

Poor Violet, Klaus, and Sunny Baudelaire! They have the misfortune to lose their parents and despite their intelligence, charm and resourcefulness they are exceptionally unlucky. This leads to many difficult and dangerous experiences, which inevitably amuse and entertain.This irreverent and twisted tale should prove popular in the classroom and there are several sequels.
Wringer 

Jerry Spinelli

HarperCollins – ISBN: 000675417

In Waymer, USA, a boy's tenth birthday is the biggest event of his life but Palmer La Rue doesn't want to turn ten and become a wringer because that will mean he will have to kill pigeons.Bullying, peer pressure and family relationships are central to this novel in which a young boy must learn how to stop being afraid and stand up for what he believes in. Wringer is a powerful and effective novel that confronts issues that all teenagers face. (See also Maniac Magee.)
Nips XI 

Ruth Starke

Lothian Books – ISBN: 0734401132

If white boys can't jump, can Asian boys play cricket? Vietnamese-born Lan is sick of multicultural food festivals at school and wants to do something different. He decides with his friend, Izram, to form a school cricket team with a difference.This funny and entertaining novel explores multiculturalism and school with a sharp eye and, while set in a primary school, is still relevant for high school study.
Lockie Leonard, Legend 

Tim Winton

Macmillan – ISBN: 033036002

This is an engaging story of second love as Lockie continues learning about relationshipswhen his ex-girlfriend comes back into his life. Lockie is growing up and family responsibilities take over when his mother suffers a breakdown and is admitted to the local hospital.Winton's skilful use of language and his creation of a contemporary vernacular are very appealing. (See also Blueback, Lockie Leonard, Human Torpedo and Lockie Leonard, Scumbuster.)
---
Found this article interesting or useful? Share the knowledge!