Transferring to a Selective High School in Year 11
Posted on November 3, 2016 by June Heo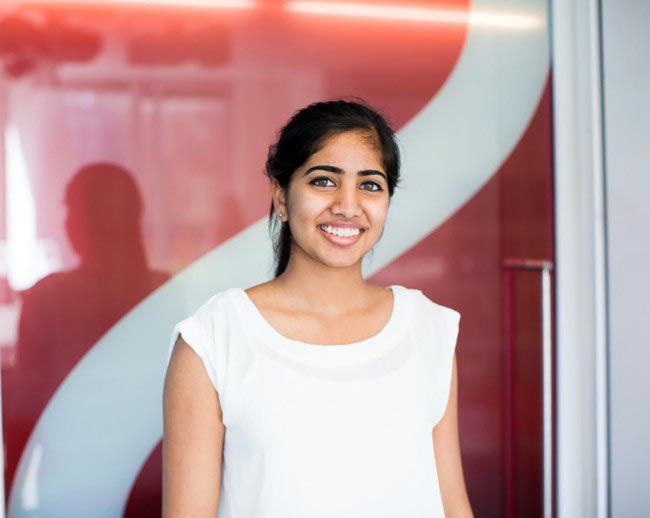 Congratulations to those who received offers to transfer to a selective school for enrolment next year! For those who accepted an offer or are considering applying for a transfer next year, are you wondering what it is like to transition into and attend a selective school?
Shobitha Balakumar is a current Matrix Science Tutor, who graduated from Hornsby Girls High School (HGHS) in 2015. Prior to enrolling at Hornsby Girls High School, Shobitha attended Carlingford High School from Year 7 to 10. Shobitha shares her experience and tips on transferring to a selective school mid-high school.
Describe your application process for entry into Hornsby Girls High School in Year 11 
To apply for HGHS I needed to send in my school reports, co-curricular and extracurricular activities. HGHS took it very seriously to ensure the successful applicants were not only academically inclined, but also involved in non-academic activities, so it is important to get involved in your current school as well as in the new school you move to.
For HGHS, there was also an entrance exam which consisted of English, Mathematics and Logical Reasoning sections. The test is designed to test and challenge students depending on their year level, measuring students' abilities to solve problems without necessarily relying on prior knowledge. The English section involved comprehension and essay writing, the Mathematics section involved calculations, and finally, Logical Reasoning consisted of abstract questions on patterns. Though preparation for the test is difficult, it is always helpful to do a few practice comprehension and maths questions from any textbooks you have lying around.
Following this process, your performance in the test will determine your placement on a short waiting list. When there are positions available, you may be invited for an interview by the Principal or school representative, who will determine if an offer is to be made. I applied in both Year 7 and 8 before being offered a place at HGHS for Year 11, so don't lose hope if you aren't accepted the first time you apply. In saying that, it is definitely not the end of the world if you apply and don't manage to get into a selective school. I went to both comprehensive and selective schools and don't regret going to either. In the end, a school is a school and your outcome in the HSC ultimately comes down to the effort you put in. You can succeed anywhere you go, provided you are willing to work hard, as many of my friends from my old school proved.
The experience of changing schools in Year 11 
The move from Year 10 to Year 11 is a huge leap regardless of what school you go to; the workload intensifies and stress levels often rise. Initially, it is hard. Like any Year 11 student, I struggled to handle the increase in workload and the new pressure of the upcoming HSC, but those around you are experiencing the same challenge and you work it out together.
In terms of moving to a new school, HGHS was extremely supportive. The students and staff were extremely friendly and willing to help me out, and make the transition for new students smooth. Having said this, you have to keep in mind that everyone's experience is going to be different, and not every school is going to be the same. There is always going to be the risk that you don't like the new school as much as your previous one, but you focus on the silver linings and make the most of the opportunity you were presented with.
The social aspect of moving schools is daunting, or at least it was for me, but everyone was very accepting, friendly and welcoming. On top of that, the entire cohort is experiencing a new kind of stress and pressure having moved to Year 11, and this shared challenge tends to bring the cohort together.
What are the disadvantages of moving to a selective school? 
It is initially daunting to be surrounded by a school full of academically elite students. I remember thinking in my first few weeks, that everyone had photographic memory, and not knowing how I was going to keep up. I think this fear pushed me to work harder and get the marks I wanted. Overtime you realise they are all just like you, and you learn to focus on yourself, your abilities, your strengths, and not compare yourself to others.
What are the advantages of moving to a selective school? 
It is also very likely that you'll find people who are just like you. I found that everyone had slightly more drive to succeed and that meant to an extent, we were all thinking the same way. In saying that, I wouldn't say that HGHS was an extremely competitive school, as everyone was always trying to help each other. Since there is always going to be a wide spectrum in the level of effort that students put in, you are not going to be jumping into a stereotypical pool full of 'nerds' – there will always be a place for you! As I said before, a school is a school and how well you do depends largely on the effort you put in, but it does help in certain aspects to be at a selective school. Personally, I felt that the staff at HGHS went the extra mile to make sure you understood the content, that you were prepared for exams, and that you could answer the questions you encountered. They took dedication to a new level, but this dedication means nothing if you don't replicate this effort at home.
Do you recommend it? 
I recommend anyone who is considering applying to go for it, and if you are successful in the process, I highly encourage you to accept the offer. Moving to HGHS was the best decision I have made. I was surrounded by a group of students who were elite in so many aspects of life and not only is it inspiring, but you can learn so much from them about balancing your life, pushing your limits, aiming high and most importantly, having fun while striving for your goals.
What are your tips for applying for entry into a selective school? 
My personal belief is that a good application reflects an all-rounded student – one that is trying hard not only academically, but also in extracurricular activities such as sport, music, and volunteering. So try hard in your current school assessments and get involved inside and outside of school.
For the entrance exam, make sure you are calm, don't stress, manage your time well, do not dwell on the questions you don't know, and just do your best. Remember it is not the end of the world if you don't succeed, selective schools are just one pathway to getting to the place you want to be.
If you are successful in the application process, remember to balance your life. Particularly if you are moving from one school to another, the move may be difficult, and the workload may scare you. However, the worst thing you can do is forget to balance your academic, social and physical lifestyle. The best way to tackle this is to timetable your study, and avoid procrastinating!
Study tips: 
Timetable your study
Don't procrastinate, start studying for exams and doing assignments early
Don't spend too long on any one subject
Get adequate sleep and take breaks
Everyone has different methods of study that work best; spend Year 11 trying to figure out what this is – whether it is re-reading your notes, or re-writing your notes, working in groups or working by yourself, etc.
Don't multitask while you're studying (i.e. no movies playing in the background – things sink in better with undivided attention)
When you are running short on time, prioritise the work you have to do
Application process for Selective Schools for entry into Years 8 – 11 (please note each school has a different application process)
Each school has their own policy in placement offers and since some schools have their own expanded application form, it is best to check the website of each school you are applying for. The application process varies from school to school, with an entrance test usually being required for all government schools. All schools will require supporting documentation, which will most likely consist of an academic report, NAPLAN results, and documents highlighting excellence in extra curricular activities in areas such as sport, competitions, volunteering or the arts.
---
Found this article interesting or useful? Share the knowledge!