Tips for Collaborative Study Before the HSC
Posted on September 19, 2016 by June Heo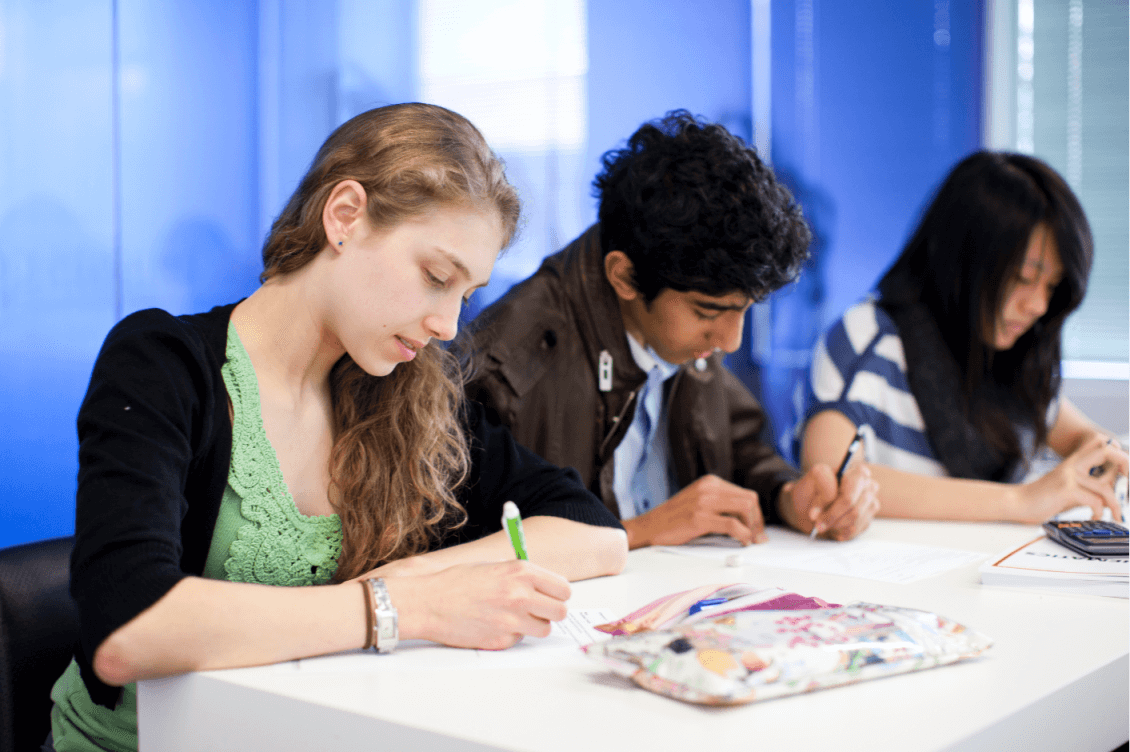 Now that the ever so stressful period of maintaining your internal ranks and submitting those last few assessments are finalised, it is essential that you along with your cohort continue to stay motivated and work as a team. While your laptops all await for you to binge watch your favourite shows, your main focus should be covering and revising all content over a set period of time, to eliminate cramming and further stress.
In addition to your own individual learning and completion of assessments and exams, the HSC involves collaborative learning, heavily reliant upon the ranks of your fellow peers and how well you all do collaboratively as a schooling institution. This is a crucial factor that students often ignore, as they are driven to achieve the best ranks possible without considering how their peers are going, as well as the standards of their year group.
Here are three recommendations that you should consider:
1. Grade Motto 
Having a grade motto is a great way to enforce team work and keep students motivated! Often hearing phrases such as "We all do well, if we all do well", will motivate students to work to the best of their ability and instill determination! It is important to consider that the performance of your school will determine whether or not you do well, which should drive you to be proactive and assist your peers as much as you can, whether it's by making some recommendations for their essays or sharing notes between yourselves.
2. Group Study Sessions 
It is highly recommended that you maintain your own personal study, and work with your peers to ensure that you are all covering the correct content, and are striving to great heights. Organising group study sessions with like-minded peers are a good idea, especially if you require further clarification or revision of specific topics. Utilising your resources to the best of your ability is extremely useful, whether it's by organising group discussions or conducting revision sessions for specified content.
You might try to deepen your understanding about an issue or brainstorm ideas as a group in relation to a particular problem, which can be taken forth to a teacher for more clarification and revision lessons. Whatever the purpose, the collaborative effort is one in which all members of the group are expected to participate equally, ensuring that each individual is benefiting from these interactions. Team work is also helpful in responding to problems and questions, therefore increasing the work efficiency. It's also a great time to share notes and essays.
3. Balance and Motivation 
Instead of spending time procrastinating and avoiding study, why not meet up with a group of friends and have a group study session followed by a well deserved reward afterwards like going to your favourite cafe or restaurant afterwards? This way you are maintaining both your school and social life, and ensuring that study is completed in the process. So take a proactive stance, utilise your study periods and belt out High School Musical's 'We're All in This Together' at your next grade gathering. Multiple minds working collaboratively are better than one, so start communicating with like-minded peers and see what skills you can bring to your study group.
Want to take your English skills next level?
© Matrix Education and www.matrix.edu.au, 2017. Unauthorised use and/or duplication of this material without express and written permission from this site's author and/or owner is strictly prohibited. Excerpts and links may be used, provided that full and clear credit is given to Matrix Education and www.matrix.edu.au with appropriate and specific direction to the original content.
---
Found this article interesting or useful? Share the knowledge!