Preparing For Life After High School – Hajime Yamamoto
Posted on October 21, 2014 by Hajime Yamamoto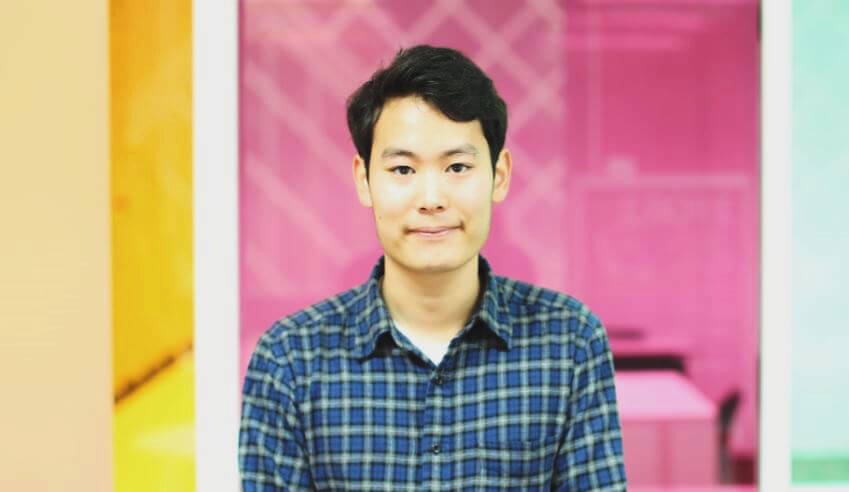 As you approach the end of your final school year, many of you are probably wondering which career path to take. For most, having spent your years in the confines of secondary education, suddenly having to make this choice appears almost impossible a task. Most of you are probably thinking to yourself, what is the right answer? Let me save you the suspense and dilemma. Even with the benefit of hindsight, there is no definitive answer to this question. The answer is 'all of the above' and 'none of the above'. There are no back page solutions, no table of formulas, no set readings to guide you.
My advice – don't treat life decisions like an exam. There are many rights answers out there, as opposed to just one. Also, you have plenty of time to make a decision. Taking a gap year to work, traveling to another country, going straight to university – they're all 'right' answers. And if you feel a decision isn't right for you, you have the option of starting over. However, one overarching rule I would preach to you is that the better you do in your upcoming exams, the more choices you will have – now and in the distant future.
My Top 3 Pieces of Advice for Preparing for Life After High School
1. Do Your Investigations
The reason you are unsure about a particular career path is probably because you don't know much about the particular line of work in the first place. Doing research, talking to people, and if possible, doing work experience will allow you to narrow down what may be right for you. I did work experience at a local veterinary clinic just before my Trial HSC exams. While I was there I was unlucky enough to observe the process of euthanizing animals. This made me realise that a career in this area was not something that was for me. Keep in mind that going to university is also part of that process of investigation and experimentation. What you choose now isn't set in stone.
2. Get Good Grades
Never underestimate the benefits of getting good grades. Even if you don't have aspirations of studying Medicine, Law, or any other degree programs requiring higher ATAR's, getting good grades gives you that choice later on if you change your mind. The higher your grades the more choices you have in life. Good grades also open doors – they're one of the first things employers look for when hiring people. Even if you have the most 'dazzling personality' in the world, if you don't get invited to an interview you won't have your moment to flaunt your shininess. If you're currently unsure as to what you want to do, don't let that demotivate you in getting the best ATAR that you possibly can.
My initial choice was to pursue a Science degree at the University of Sydney. However, when I received my ATAR, I decided to do a combined Law degree (with Science) at Macquarie University. Having only done Science and Maths subjects in high school, I thought that taking on a humanity-based subject would make me a more well-rounded person. Having almost completed my degree, I can honestly say without a doubt that I am looking forward to a career in law. For those choosing this path, it is a highly challenging but very rewarding option. Technical skills alone however, will not allow you to succeed, and it is recommended that you develop negotiating skills, networking skills, general practicality and flexibility. Particularly with the advent of ADR (alternative dispute resolution), most cases don't go to court, and negotiating is becoming a integral part of a legal practitioners' work.
3. Travel
For most of you just finishing/about to finish high school, you probably don't know much about who you are as a person. You learn A LOT about yourself from traveling on your own. Taking that step forward out of your comfort zone makes you aware of your strengths and weaknesses as you are tested in different ways. Though it may seem daunting at first, by the end of it I guarantee you will be more confident, practical and a more mature person. Go volunteer overseas, go on exchange, or just travel. There are many options out there! Find out what's out there, and challenge yourself and your perceptions.
In the past few years, I have travelled on my own to Japan, various parts of Europe and North America. I also did went on a student exchange program last year to the University of Calgary in Canada. In a highly globalised world, having awareness of your surrounding environment is a necessity to becoming a well-rounded individual. One thing that I gained from studying Law in another jurisdiction and doing work at the Alberta Provincial Court is that it shifted my preconception of the law as a rigid set of rules that either apply or do not apply in a given situation. I learnt that the law is fluid – it is a living organism that is constantly trying to adapt to its social/political environment. My experience also made me appreciate the futility of words in governing human behaviour, given its diversity and the myriads of situations in which the law is called upon to intervene. Studying law in another country has made me more sure about what I wanted to do with my life after university.
Want to Take Your Marks to the Next Level?
Find out why Matrix students come first! There's still time for you to get on top of your marks before the HSC. Get back on track before your marks begin to wither away.
© Matrix Education and www.matrix.edu.au, 2018. Unauthorised use and/or duplication of this material without express and written permission from this site's author and/or owner is strictly prohibited. Excerpts and links may be used, provided that full and clear credit is given to Matrix Education and www.matrix.edu.au with appropriate and specific direction to the original content.
---
Found this article interesting or useful? Share the knowledge!