How I Scored An ATAR of 99.95 – Michelle Wu
Posted on January 15, 2016 by Matrix Education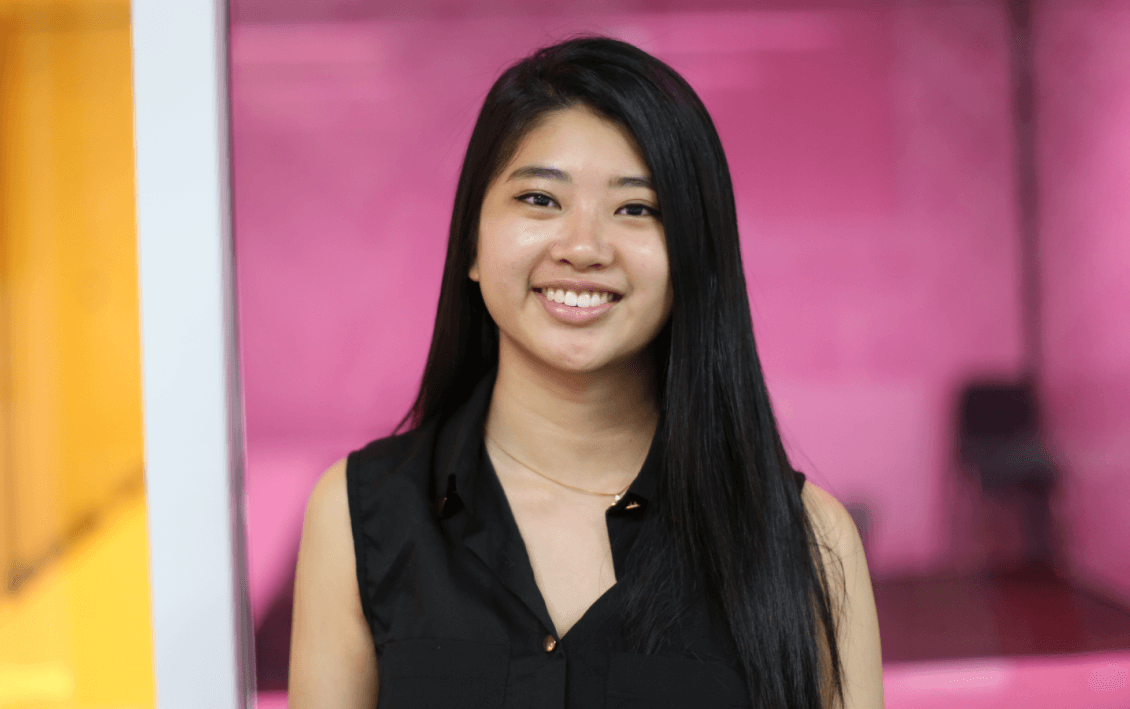 Read How Michelle Wu scored an ATAR of 99.95. Here are Michelle's Top Tips!
Time Management Tips
I balanced my study time with my extracurricular activities by using a calendar on my computer that was synced with my mobile phone. I would highlight fixed-date events in red, e.g. exam dates, and items that were flexible in blue, e.g. exercise times. I also made a to-do list of my goals for the week, e.g. complete 5 English Advanced past papers or finish the notes for 5 chapters of a book. When I got home from school each day, I would make a list of tasks I would do that afternoon, which would allow me to achieve my weekly goals. I found that incorporating small tasks, such as printing past papers, helped me break up the monotony of constantly doing larger tasks, such as finishing notes on a chapter. It also gives you the satisfaction of checking off tasks! In the weeks leading up to trials, I aimed to complete 2 past papers per subject, per week. In the weeks leading up to the HSC, I increased this to 3 past papers. For Maths, I tried to finish these papers as quickly as possible, setting the goal of finishing within 70% of the allotted time.
 Study/Exam Tips
The first study tip that I found particularly effective is to do a lot of past papers. I chose to complete past papers from a variety of schools, focusing mainly on those from the top 5 ranked schools. This helped me with my internal exams as there are usually a pool of questions that teachers like to ask in school assessments and trials. If you are preparing for the HSC, focus on sourcing past HSC papers, and not trial papers. This tip applies to Maths Extension 2, Chemistry and Economics. I made sure to do all papers under exam conditions. For English Advanced, I collected a large pool of past questions and made sure that I could answer each of them by writing a scaffold essay. This scaffold would include: a thesis statement, topic sentences for each paragraph and a sequence of quotes that I would explore in each paragraph.
Another thing I would suggest is that you prioritise completing these past papers over your homework. I attended the Holiday Accelerated Course classes for Maths Extension 1 at Matrix, which prepared me well for the school term ahead. Thanks to the Holiday Course school classes were a form of revision and allowed me to learn different methods/approaches to questions. I would do the textbook questions if I felt that I did not have a strong understanding of the topic, but most of the time I made past papers my priority. The reason for this is that HSC questions are usually very similar to those in the past papers, but very different to what would be asked in the textbooks. This applies to not only Maths, but also Chemistry and Economics. In addition, for all subjects (but especially English Advanced) there are many ways to answer varying questions. It is imperative that you check whether your approach to answering the question is acceptable to your teacher, as they are the ones that will be marking your internal assessments. If I answered a question that isn't normally asked by the BOSTES, or if I covered a unique concept in my essays that hadn't been discussed in class, I would typically ask a teacher to check my response.
I also recommend keeping a small book of your common mistakes I had a 10-page A5 booklet of notes for Maths Extension 1 that involved items like 'remember units for motion!' or 'check for the ambiguous case when using sin rule'. For Maths Extension 2, my booklet involved proofs for a lot of conic questions and polynomial identities. If I encountered a difficult Maths question, I wrote down the steps to answer that question in my booklet. For Chemistry, I had a 3-page A4 booklet of notes such as 'name the oxidant as the entire molecule (not just the ion) unless it's ionic' and 'don't extend the line past the final point when drawing AAS graphs'. The experienced teachers at Matrix also provided me with information regarding the common mistakes students frequently make. These books help secure information in your memory, and are useful for revision.
UMAT Tips
For the UMAT, I kept a similar notebook for common patterns that appear with certain types of questions. For example, questions involving a 3X3 grid pattern can either be formulaic (where each symbol adds up to mean something), holistic (where they are 3 of each symbol appearing) or Sudoku-like (where each row/column adds up to give the same value). Being familiar with question forms allows you to move through the exam more quickly and efficiently.
Want to achieve your ATAR goal? 
© Matrix Education and www.matrix.edu.au, 2017. Unauthorised use and/or duplication of this material without express and written permission from this site's author and/or owner is strictly prohibited. Excerpts and links may be used, provided that full and clear credit is given to Matrix Education and www.matrix.edu.au with appropriate and specific direction to the original content.
---
Found this article interesting or useful? Share the knowledge!