How I Scored An ATAR of 99.85 – Denny Chen
Posted on January 7, 2016 by Denny Chen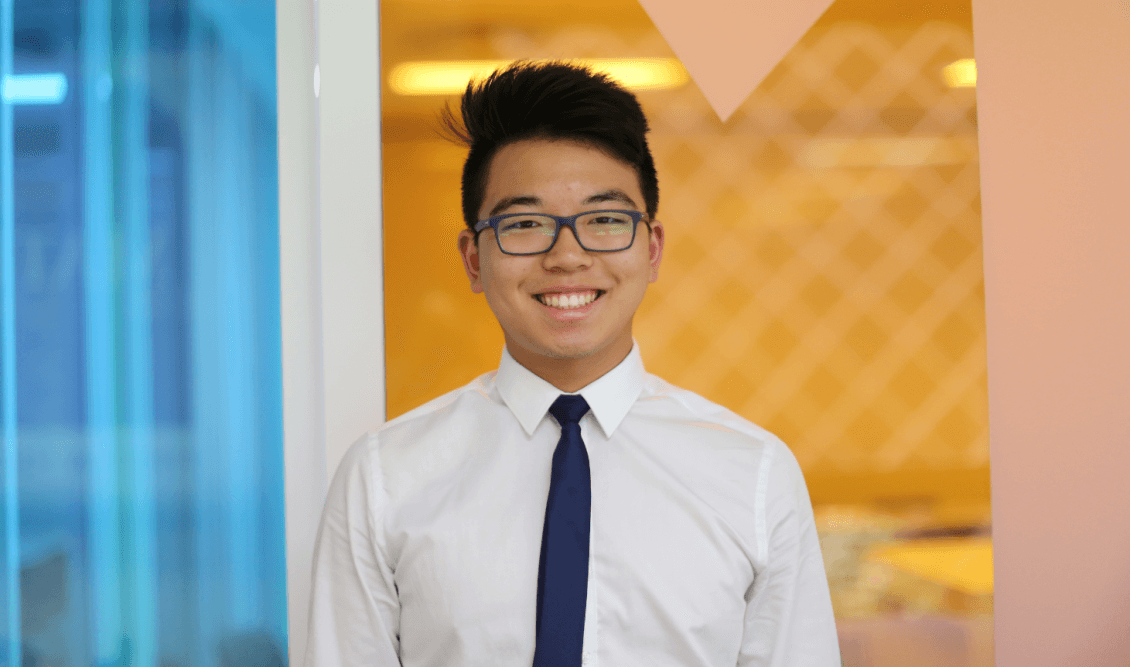 Matrix Graduate, Denny Chen achieved an ATAR of 99.85 and graduated from The Scots College in 2015. In addition, Denny completed his AmusA Piano (Associate Diploma of Performance) in Year 11, and was a Deputy Head Boy Prefect of his school. He aspires to study Commerce/Law at the University of Sydney.
Denny's HSC Subjects
| | | | |
| --- | --- | --- | --- |
| HSC Subject | Assessment Mark | Examination Mark | Overall HSC Mark |
| English Advanced | 94 | 94 | 94 |
| Chemistry | 96 | 92 | 94 |
| Physics | 95 | 92 | 94 |
| Music | 99 | 95 | 97 |
| Maths Extension 1 | 99 | 100 | 100 |
| Maths Extension 2 | 95 | 96 | 96 |
Year 12 was, without a doubt, the most difficult year of my life. Juggling the HSC with music captain and prefect duties, as well as preparing for the end of high school, was arduous and taxing. With that being said, Year 12 was also the best year of my life. The feeling of jubilation after each exam and on the days that the results and ATAR were released made all the hard work feel worthwhile.
To cope with the HSC and for the sake of studying, I made a lot of sacrifices, like practising less piano and playing less sports, but I felt that these were a worthwhile sacrifice for just one year, and I now look forward to picking these activities back up. Time management was an issue and I struggled heavily with this until the end of Term 1, at which point I began to work on my time management. I found that having a timetable and organising what and when to study was very beneficial.
One of the biggest challenges throughout the HSC was drawing motivation. Finding the spark to continue studying really depends on the individual. For me, I needed a 99.5+ to get into Commerce/Law at USYD, and 99.7+ to get into UNSW, so these high ATAR cutoffs really motivated me to keep working.
Denny's Top Tips
Find the spark of motivation – the HSC is a marathon, not a sprint
The HSC is a year-long endeavor and encompasses so much studying throughout the year, which means you'll need to find a spark of motivation to keep you working for quite a long time. For me, I was motivated by getting the ATAR required for combined Law at USYD/UNSW, as well as really wanting to do well for my school. I posted up the necessary marks and ATAR on the wall of where I was studying to continue reminding myself of my goal. Motivation really varies for individuals but it's critical to have something to keep you going.
It ain't over till it's over
The HSC isn't over until the last seconds have been run down in your final exam. This means that you cannot give up if you've had a bad exam or mark throughout the year – usually everyone has that bad exam in Year 12. For me, this happened during my half-yearly exams, when the assessment weightings were around 30% of my school mark. My predicted ATAR at this time was 99.25, which was 0.3 off my desired ATAR to study combined Law and I was devastated. But I didn't give up because I knew that there were still opportunities to improve, and I am extremely satisfied with the ATAR that I finally achieved. If I had given up because of those bad marks, I don't know how I might be feeling now.
Nail the school component
50% of your marks for the HSC come from how well you do at school so it is critical for you to study hard and do well during school exams. Take every exam as seriously as you would for the actual HSC. Don't forget about your classmates: collaborate and share notes because their success is relevant to your success when it comes to HSC marking and scaling. For example, my Music 2 mark (originally my 2 'bludge units') counted in the calculation of my ATAR, because my friend performed better in the external exam for music than me and I had a higher rank in Music 2 at school. This helped to positively scale my Music marks.
Timetable!
I didn't start timetabling until after my half-yearly exams, when I found that cramming really was not my thing. After that, I discovered how much timetabling helps with studying. Rather than last-minute cramming, dot points and quotes helped me easily commit information to memory.  A lot of the time, studying for the HSC can be really inefficient without a timetable or a plan because of the ambiguous 'how much should I spend on this and that' that you may feel. Having a plan really helps allocate what to study and how much to study for upcoming exams.
Have fun
Year 12 was my favourite year of high school. Even with the HSC and all the hard work required, really enjoy your subjects and have a good time in your final year of high school. Go out and rest from time to time, continue some extracurricular activities to and always ensure that you don't burn out. I miss high school a lot already so cherish the last periods you have in class. If you've worked hard throughout the year, the happiness from finishing an exam, knowing you gave it all that you've got, will be amazing. Enjoy the HSC – there's nothing else quite like it.
Have an ATAR goal but no plan?
© Matrix Education and www.matrix.edu.au, 2018. Unauthorised use and/or duplication of this material without express and written permission from this site's author and/or owner is strictly prohibited. Excerpts and links may be used, provided that full and clear credit is given to Matrix Education and www.matrix.edu.au with appropriate and specific direction to the original content.
---
Found this article interesting or useful? Share the knowledge!