How To Manage Your Time Effectively
Posted on August 30, 2017 by Matrix Education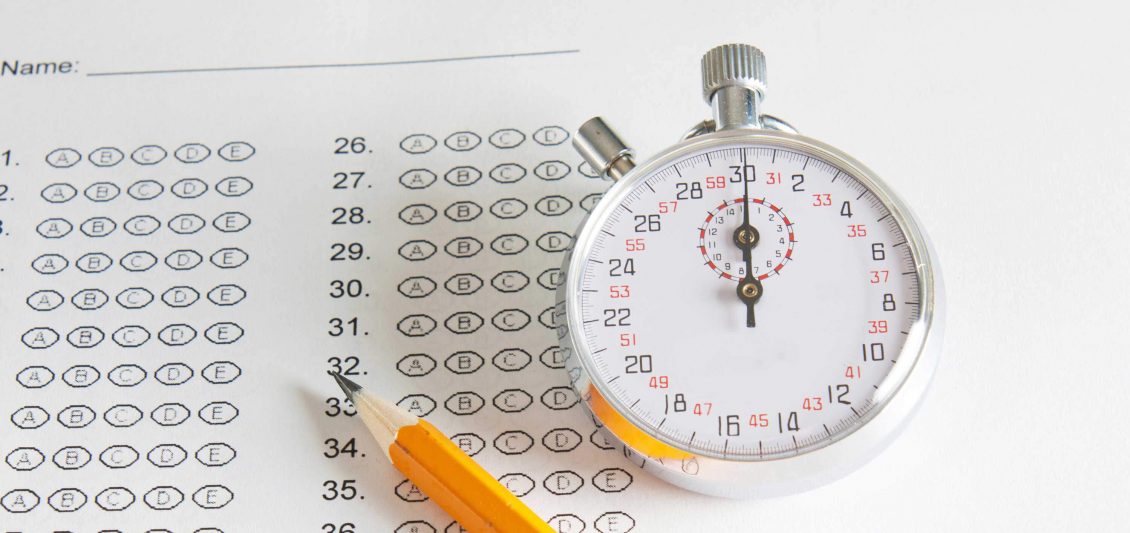 Do what has to be done.
Do it when it has to be done.
Do it as well as you can.
Do it this way all of the time.
That is the definition of discipline. If you are disciplined with yourself, you will be disciplined with your time.
Knowing how to manage your time effectively will help you reach your maximum potential. Being organised is the first step in managing your time effectively so that you stay control, stay on top of your studies and avoid unnecessary stress. Developing this skill will help you work smarter and not harder!
1. Use a calendar/diary
It may seem obvious but many students are not using their diary to plan their time effectively. Use your diary to schedule in permanent slots. For example, if your school day is 9:00 am to 3:30 pm and it takes you an hour to travel each way, then mark in 8:00 am to 4:30 pm. Remember to do this for your Matrix classes too!
It might be beneficial to section your diary based on what class periods you have each day. That way, you'll be able to note down any homework you have for that particular class that needs completion. Make sure you also write and highlight any upcoming assignments and exams, so you can constantly be reminded by them when you check your diary. You should also add in any sport training times and other co-curricular and extra-curricular activities.
Along with marking in all of these suggestions, schedule in your chores. For example, if it's your responsibility to take out the garbage on Thursday evenings or wash your dog on Tuesdays, write it onto your diary. This way you can clearly see when you are available and plan your time effectively.
Allow your family to view your schedule if needed. This reduces the chance of them interrupting you during a study session.
2. Use a To Do List
Jot down a list of tasks that you need to complete and keep it in sight. Plan your day the night before and set your priorities. Don't go to sleep until you know exactly what needs to get done the following day. Have a prioritised "to do" list and stick to it. Each day you should be prioritising to ensure urgent tasks are completed first and other items are moved to the next suitable time slot or day. Be careful not to procrastinate though! Don't fall into the trap of agonising over a task and pushing it back to the last minute. When you catch yourself procrastinating – ask yourself "what am I avoiding?" Break down that task you may be dreading into smaller parts and work on it through the week.
3. Evaluate your progress
At the end of the week, have a look at your planned schedule and identify how much you actually accomplished. Realise what worked well and what didn't work to plan more effectively for the next week. If you find that you weren't particularly productive one week, figure out why. Don't make excuses for yourself or waste time regretting your failures and learn from your mistakes. By regularly monitoring your success and continually looking at ways of freeing up your time, it will help you become more effective with your time and reduce stress!
4. Constantly update your calendar
Look ahead in your month and try to anticipate what is going to happen so you can better schedule your time. Try to anticipate the events themselves, and also any related tasks that may be involved. For example, if you have your formal coming up, you'll need time to shop for clothes.
5. Take breaks and reward yourself
Remember to make sure you balance your life. By scheduling in a fun activity or a reward at the end of an intense study session it can help you stay motivated and excited about following your study schedule. It can be as little as ten minutes a day where you schedule yourself some down time, and can just relax and do what you want. Whether it's watching your favourite TV show, smashing down a cupcake or exercising – find something you enjoy and look forward to.
Want to Learn More Top Study Habits?
Not sure how else to improve your study habits and marks at school. You must read our High School Survival Guides! We've produced an in-depth and detailed guide to help students and parents navigate each year of High School. Each guide contains an explanation of what the year ahead entails and how it differs to previous years. We've included useful hints, tips, and links in each guide to help you study smarter and not harder.
© Matrix Education and www.matrix.edu.au, 2017. Unauthorised use and/or duplication of this material without express and written permission from this site's author and/or owner is strictly prohibited. Excerpts and links may be used, provided that full and clear credit is given to Matrix Education and www.matrix.edu.au with appropriate and specific direction to the original content
---
Found this article interesting or useful? Share the knowledge!