How I Scored An ATAR Of 99.85 – Jason Ye
Posted on January 19, 2014 by Jason Ye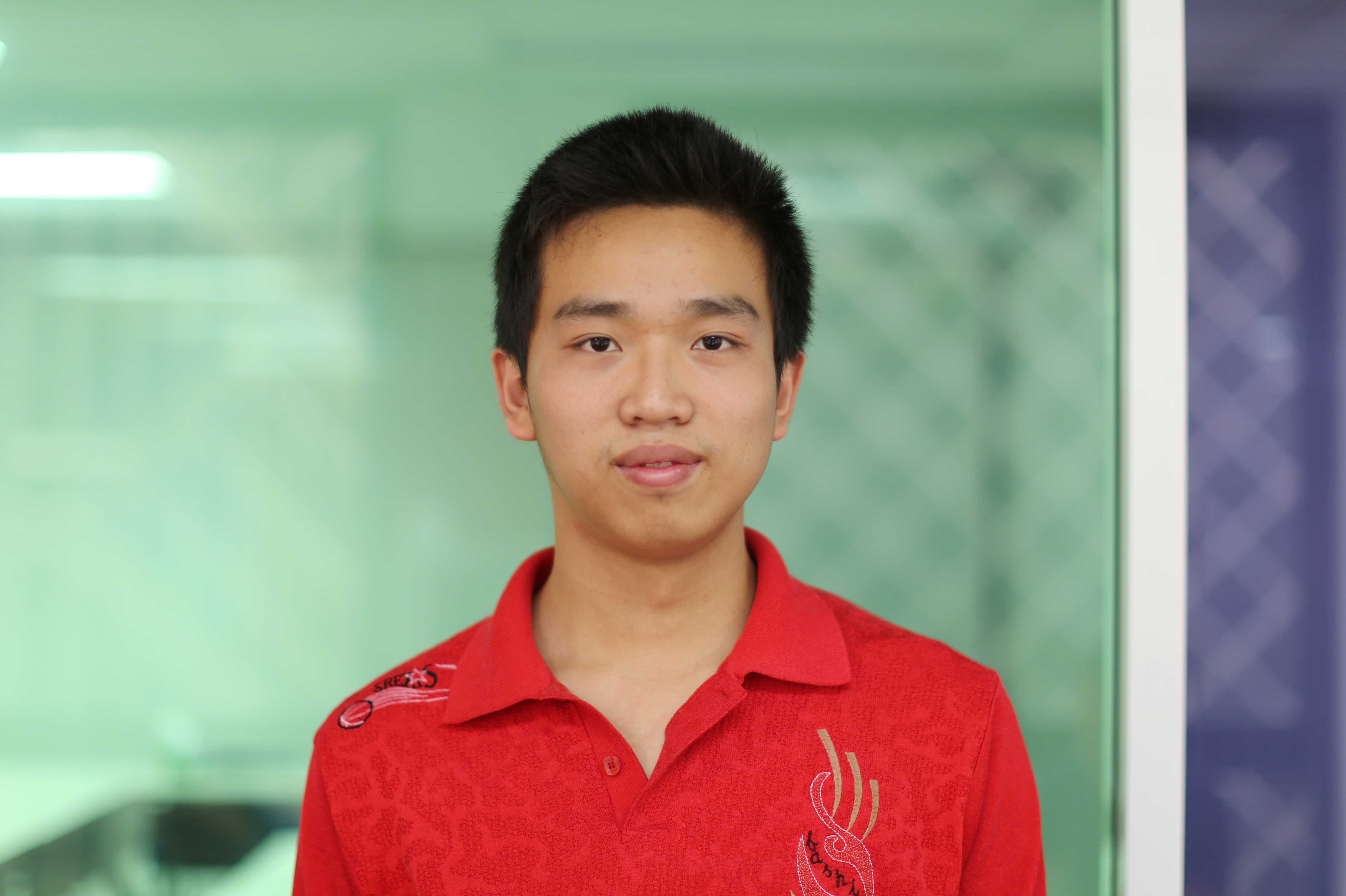 We all know Year 12 is the most stressful year of your high school life. With the looming challenge of the HSC and the difficult task in deciding what university course to enrol in, one can suddenly become overwhelmed by everything.
Reading all of the inspirational blogs by my fellow Matrix students, I decided that I would also like to share my tips on how to improve. Upon entering Yr 12 I was initially overwhelmed by the sudden increase in pressure and as a result my first set of exam results was less than ideal. My ATAR prediction was also a long way below my expectations. I was down on confidence and remained in the doldrums for a long time but the KEY WAS NOT TO GIVE UP.
For all future students about to sit the HSC, the most important thing is self belief. Self belief in one's own abilities is critical to improving! Initially I became very discouraged and didn't believe I could improve my marks significantly with the HSC months away. But through hard work and letting poor results become my motivation I became driven to excel. I believe every student can accomplish amazing improvement by the Trials and HSC. I improved by some 30 aggregate poits and went up a whole ATAR point while many of my friends achieved similar staggering improvements from Term 1 & 2 to trial exams. I believe every Matrix student can achieve this!Now just a few tips for each subject I did in the HSC.
This may sound cliché but the key to Maths is practice and practice. The first step is to fully understand the concepts and theory and for me some topics took a long time to sink in. It is no use doing lots of hard questions when you haven't fully grasped the topic yet. After this, comes the hard work and practice, first with exercises then approaching exam time lots and lots of timed past papers ( as many as you can) which develops your examination skills.
2. English
English is the most important subject to do well in as it counts for 2 units minimum towards your ATAR. Personally my English wasn't as strong as it could have been and this affected my overall results. For people with poor handwriting, I would also suggest writing big and forming letters clearly as poor handwriting often reduces the clarity of your expression and fluency of your essay (from personal experience) hence reducing your marks.
It is also very important to not overlook preparing for the creative writing section and 15 mark section 1 of the Unit of Study Paper A. Just by learning how to answer those short questions with precision will go a long way to gaining those 14-15 easy marks. Similarly preparing some creative ideas that can be adapted readily to any stimuli is very important. It is very difficult for most students to come up with Band 6 creative pieces on the spot under exam pressure.
Another key is to practice answering past HSC questions in timed sessions for Paper B; this helps you to simulate the real pressure of a HSC English exam which requires you to write 3 essays in 2 hrs.
3. Physics and Chemistry
For the science subjects, the key again is to fully understand all of the physics and chemistry concepts and theories. Something I did which lead to great improvement during exams was to make my own HSC notes based on the syllabus dot points. Rather than stealing some notes off the internet or your friends, writing your own notes allow you to revise the topics as you write them as well as identifying gaps in your knowledge. Here it is important to both ask your teachers to explain any concepts you aren't sure of as well as doing your own research. Personally I used lots of different textbooks (Jacaranda), notes and websites to help me with my science notes.
Near exam time, it is essential to practice with past papers in order to learn how to answer questions. The use of different verbs such as List, Explain, Analyse, and Evaluate requires different level of responses. Many students may fall into the habit of cramming study notes while neglecting doing past papers. Those students may not achieve the marks they deserve with their extensive knowledge as they answer the questions poorly. Upon finishing the past papers, I find that marking your own papers with the answers and marking guidelines provided is very useful, as one can make sure to identify the criteria guidelines that have to be met in order to gain the marks for each different type of question. With practice, by the time the HSC comes around the question types and method to meet the criteria should become very familiar.
4. UMAT
UMAT is very important part of your HSC study if you aspire to study medicine. While UMAT is skilled rather than knowledge based it is still important to do practice papers. Especially in sections 1 and 3 there are lots of different techniques such as mapping and the 3 and 2 rule which once understood makes answering questions a lot easier. With practice the speed and accuracy in which you do your UMAT papers will drastically improve as question types become familiar to you. The difference in scores between students who prepare extensively for UMAT and those who don't is testimonial to this.
Best of luck!
Have an ATAR goal but no plan?
© Matrix Education and www.matrix.edu.au, 2018. Unauthorised use and/or duplication of this material without express and written permission from this site's author and/or owner is strictly prohibited. Excerpts and links may be used, provided that full and clear credit is given to Matrix Education and www.matrix.edu.au with appropriate and specific direction to the original content.
---
Found this article interesting or useful? Share the knowledge!