How I Scored An ATAR of 99.30 – Claudia Leung
Posted on January 25, 2016 by Claudia Leung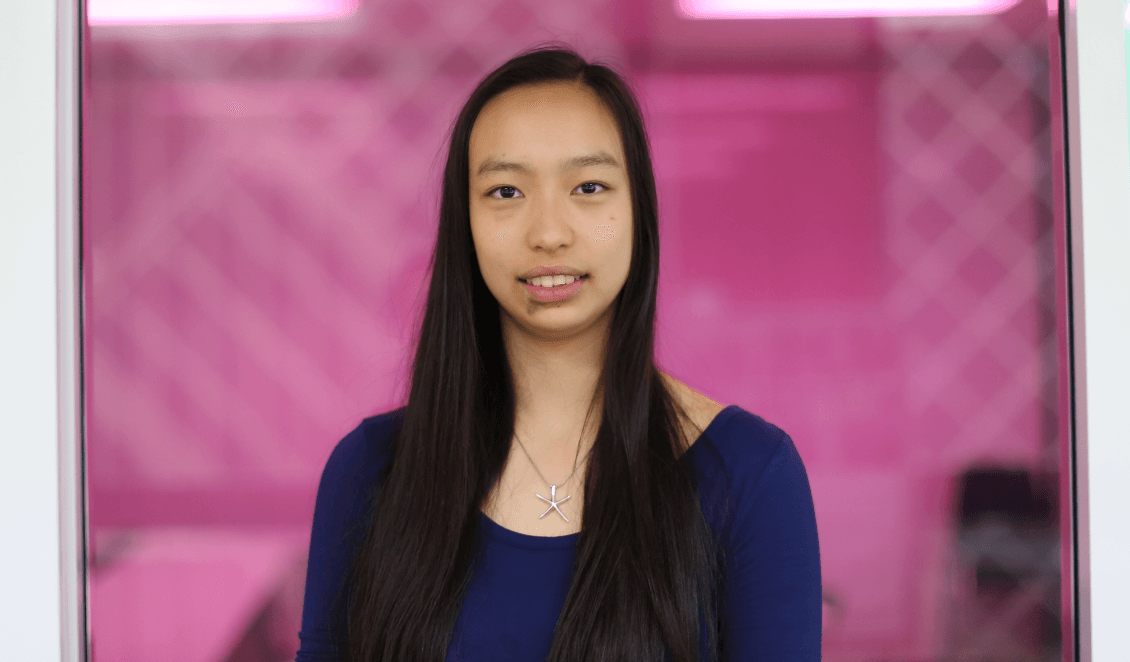 Matrix Graduate, Claudia Leung scored an ATAR of 99.30 and graduated from Northern Beaches Secondary College Manly Selective Campus. In 2015, she came first in Biology and Chemistry in her school, as well as 3rd in Mathematics Extension 1 and Extension 2. She was also awarded the Andrew Watson Memorial Medal for Chemistry and the most outstanding Academic Student Award.
As a result of her achievements in science, Claudia was offered entry to the Faculty of Science Talented Student Program at the University of Sydney, a program that is only offered to the highest achieving science students.  In addition, she is a recipient of a Sydney Scholars Program Scholarship, which is awarded to students who demonstrate academic excellence, leadership skills, involvement in school and extra-curricular activities.
Claudia's HSC Subjects
| | | | |
| --- | --- | --- | --- |
| HSC Subject | Assessment Mark | Examination Mark | Overall HSC Mark |
| English Advanced | 89 | 87 | 88 |
| Mathematics Extension 1 | 98 | 96 | 97 |
| Mathematics Extension 2 | 95 | 94 | 95 |
| Chemistry | 92 | 90 | 91 |
| Biology | 97 | 93 | 97 |
I enjoyed my final year in high school and though I found the HSC to be challenging at times, it was not as stressful as I originally anticipated. I was able to cope with the demands of the HSC by regularly engaging in sporting and extra-curricular activities. One way I did this was by participating in the Duke of Edinburgh award. This award is a youth development program consisting of 3 levels of progressive difficulty (Bronze, Silver and Gold) and 4 sections (Physical Recreation, Skill, Service, Adventurous Journey); with an extra section for the gold level only – Residential Project. For the Gold award, students need to undertake 52 hours of each section in a given year. I completed the physical recreation component by undertaking 3-hour weekly karate lessons, the skill component through driving, the service section through general volunteering. These activities offered a break from studying, and allowed Year 12 to remain enjoyable despite the demands of the year. They also help to set you apart when you are applying for scholarships.
Claudia's Top Tips
Keep your summaries up to date
My top tip for acing science exams is to ensure your notes/summaries are thorough and up to date. I made sure my summaries were detailed by compiling information from several textbooks, class notes and handouts, with the Matrix student theory books assisted me greatly in the making of these summary books. My summaries were notes that I had written up for each syllabus dot point. Using this note taking strategy ensured that I had covered all aspects of the syllabus, and that I could answer any question the examiners threw at me These dot point summaries made revising content for half yearly exams, trials, and the final HSC exam substantially easier as all my notes were in one place. Regularly reading over my notes allowed me to identify gaps in my knowledge, which helped direct my future study efforts. I also highly recommend making summaries on both columns of the syllabus, and not just the 'student's learn to' column. This ensures all practical activities you have done are written up correctly.
Plan your long response answers 
To help you during the exam, plan your long response answers, i.e. worth 5 marks or more. Doing this takes less than a minute and has many benefits. First, think about what syllabus points are in the question and where marks might be awarded, and then jot down (in dot points) what you need to put in your answer. By doing this, you won't miss putting in any information in your answer and you won't need to draw arrows everywhere to insert left out responses and helps your answers flow coherently. In some cases 1 mark may be allocated for having a coherent response.
Use your teachers
My final tip for the HSC is to use your teachers. They're an important resource and are ready to help you with any of your troubles. If you don't understand something, just ask. It's important you get it clarified before it's too late, and you find yourself stuck in an exam not knowing what to write. It doesn't have to be in allocated class times, seeing teachers during lunch times and free periods can help too, especially if you're afraid to speak up in front of your class. Don't be scared to ask for help, because trying to study for subjects that you have little to no understanding of, is just wasted time and effort. Remember, your teachers are there to see you succeed; they're not as intimidating as you might think.
Study your subjects equally
If I could do the HSC again, I would study for my subjects equally. I neglected studying for English because I disliked it and focused my studies on Science and Maths subjects instead, because I enjoyed them and found them easier to study. This was a bad decision and the ramifications are reflected in my results.
---
Found this article interesting or useful? Share the knowledge!