UMAT Practice Questions – Question 1
Posted on February 16, 2012 by Matrix Education
What comes next?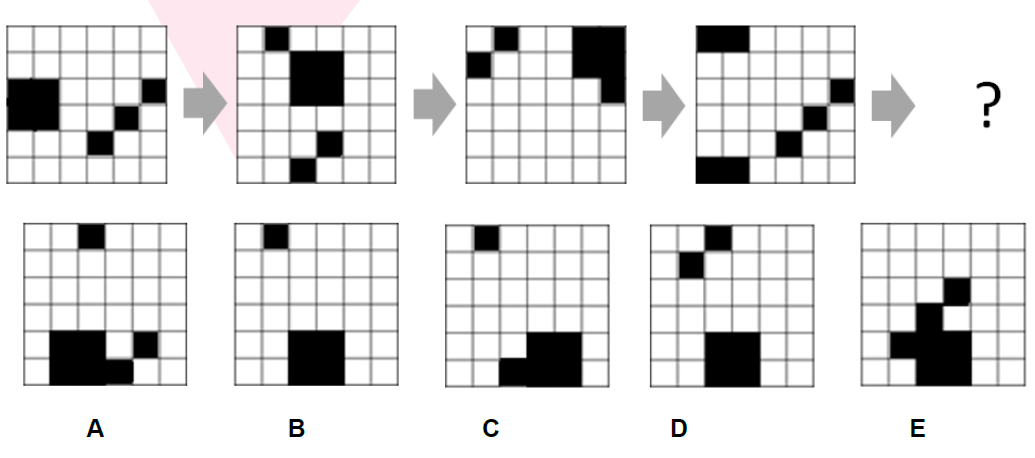 Answer: B
Explanation: The left group of 4 boxes that form the large square shifts 2 right and 1 up after each step on the grid. The right group of diagonal boxes moves 2 left and 2 down on the grid. Keep in mind that when the grid reaches the top or bottom, it continues again from the opposite side!
These questions are what you can expect in a UMAT exam. Matrix UMAT has an interactive classroom approach which allows you to gain the knowledge, understanding and skills necessary for success in the UMAT exam.
Find out how Matrix can help you prepare for the UMAT exam with their Matrix UMAT Preparation Course.
---
Found this article interesting or useful? Share the knowledge!