How I Scored An ATAR of 98.40 Without Maths – Martina Qin
Posted on January 4, 2016 by Martina Qin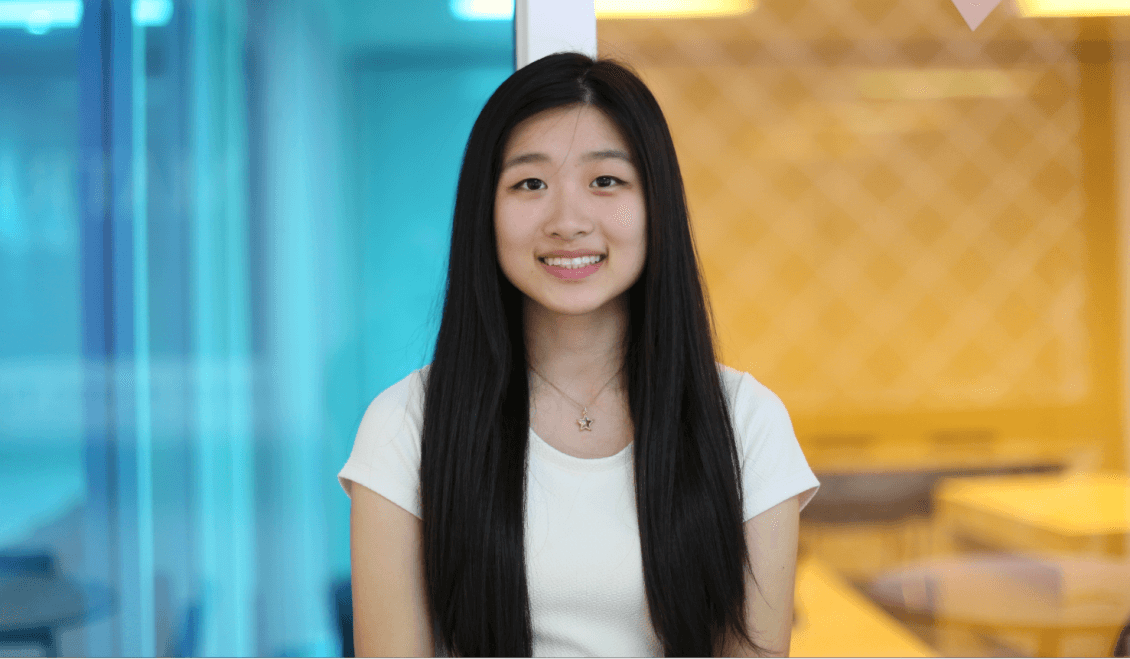 Matrix Graduate, Martina Qin achieved an ATAR of 98.40 and graduated from Carlingford High School in 2015. She aspires to study Law & Commerce/International Studies at the University of New South Wales.

Martina's HSC Subjects
| | | | |
| --- | --- | --- | --- |
| HSC Subject | Assessment Mark | Examination Mark | Overall HSC Mark |
| English Advanced | 92 | 93 | 93 |
| English Extension 1 | 45 | 47 | 46 |
| English Extension 2 | 42 | 48 | 45 |
| Economics | 93 | 86 | 90 |
| Legal Studies | 94 | 94 | 94 |
| Visual Arts | 94 | 94 | 94 |
Entering the HSC I felt anxious, excited and exceptionally overwhelmed by the challenges that were to come. Having underperformed during Year 11, I knew that the HSC was truly my last opportunity in high school to prove myself and demonstrate my potential. I envisioned myself studying five hours a night while following a strict study timetable, deleting Facebook, blocking YouTube and getting at least 8 hours of sleep a day. But as the age-old phrase goes, old habits die slow, and I achieved none of these. Instead, I found myself "going with the flow" and following my natural school routine, adding extra hours of study when it mattered.
I knew the importance of balancing study with recreational activities and hobbies, so I decided to do two major works for my HSC (Visual Arts and English Extension 2) as they were an escape from rote learning and provided me with an opportunity to showcase my individuality. However, I also knew that these two projects would dominate the majority of my time. In light of this, once the first term of Year 12 ended, I dedicated the majority of my summer school holidays researching ideas, brainstorming, visiting libraries and galleries, and even travelling to Melbourne to seek artistic and literary inspiration.
I also sought out university mentors and authors for their literary and conceptual advice. It was definitely one of the most stressful yet exciting time periods of my life. Yet, no matter how strategically I planned my time to complete my major works, I still found myself desperately trying to finish the two projects whilst trying to study for my trial HSC exams – a mentally exhausting and emotionally draining period of my life that I will never forget!
I discovered that the best way to overcome stress and anxiety was to take deep breaths and to tackle the challenge head on instead of panicking and abandoning the problem for a later time. It can also be effective to ventilate the stress through physical exertion or simply ranting about it to your parents or friends. Having developed terrible sleeping habits throughout high school, I tried to get at least 7 hours of sleep a night, which greatly improved my concentration levels during class. After school, I would take a nap and spend some leisure time before getting to my homework later in the night.
Moreover, I believe it is essential to "go back to basics" before each major exam and revise the syllabus rubrics of each subject and the fundamental theories. For example, for English, it's important to understand the basic idea of your area of study or text to ensure that you're not diverging from what is required of you. This is especially true for English Advanced, where the markers are mainly looking for your understanding and interpretation of the rubric. Before my English exams, I would re-read the rubric and go over each sentence in detail. This also applies for Economics, which is generally all based on theories, so as long as you have a thorough basic understanding of a theory, then you can't go wrong. In fact, it can get too confusing if you delve too deeply into the content so it's important to know when enough is enough.
Despite not following a strict study timetable, I set small weekly goals for myself to complete, which motivated me each day. As the year progressed, stress levels increased, but I motivated myself by planning a holiday for the end of the year, which fuelled my drive to work hard in the lead up to my final exams.

Martina's Top Tips
Choose subjects that you enjoy and know what you're good at
This is your HSC. Do not allow your parents or the prediction of scaling dictate your interests and subject choices. The HSC is an opportunity to truly demonstrate your potential and there's nothing worse than having to immerse yourself in a subject that you despise. While HSC subjects may steer your choices regarding your future university pathway, they will not determine your future. By focusing on your strengths and interests, you will be able to fully commit yourself to the content whilst still enjoying the work. Don't be afraid to take risks as long as they're rational and beneficial. To the shock of my parents, teachers and friends, I dropped Mathematics Advanced in the second term of Year 12 in order to dedicate myself to the subjects I truly enjoyed, and it was the best decision I've ever made.
Time management and organisation
Being organised with your study notes will help you achieve in the long run. Although it may be time consuming, creating an informative and detailed set of notes for each subject will allow you to attain those high scores whilst reducing levels of stress when it's crunch time. Try comparing your notes to your friends' and help one another retain as much information as possible. Study groups can be effective but also distracting, so it is necessary to stay on track and also provide yourself with individual learning time.
Additionally, it is essential to have an overview calendar of the year ahead with all the important exam dates or recreational events that will take place, allowing you to manage your time effectively. Everyone has different study habits and ways of learning so it's important that you navigate your own routine. I had a diary to create a checklist of all the things that I wanted to complete within that day, to provide me with a daily agenda of things to do even if they're not HSC-related. When the final exams come, the pressure will build and it is essential to take breaks every now and then to revitalise your mind. Consistency is key!
Think outside of the box
More often than not, the answers to your exam questions do not solely exist within your textbooks but within the wider society. I believe it is important to retain up-to-date knowledge of what is happening in the real world, from economics and politics, to your Facebook timeline. As a break from studying, try watching the news. Create a list of interesting documentaries that can you watch in your spare time. Take a trip down to the national art gallery or state library to broaden your knowledge on the wider world. These will provide you with unique ways of thinking and avenues of inspiration. Especially if you're doing humanitarian or English-related subjects, drawing upon real life examples and ideas from the present world will distinguish you from the rest.
Participating in extracurricular activities and leadership programs within school and your local community can also benefit your marks in the long run whilst providing you with opportunities to stand out when applying for university scholarships. More importantly, I believe social interaction with different groups of people can be equally as rewarding as talking to your teachers. Don't be afraid to contact academics, university teachers or professionals to seek alternative perspectives and knowledge. The worst that could happen is a lack of response.
Expect the unexpected
Nothing goes to plan. Every day will hold new challenges. It's important to not have incredibly high expectations of yourself as that may result in disappointment. Instead, think realistically and optimistically. It's totally okay to score lower than expected in a few exams as long as you stay determined to try better next time. While school rankings are important, it is always possible to pick yourself back up in later assessments so don't be too bogged down by a few poor exam results. Never underestimate your potential and always keep in mind the alternate university options available.
Be confident
You can be your own worst enemy. Self-confidence is key when entering any exam no matter how unprepared you feel. Remember that it is okay to seek help and emotional support. Acknowledge the fact that everyone around you is in the same boat and that you are not alone.
When I started high school, I saw the HSC as the finishing line – the end of the journey and the full stop. Six years on, I now understand the significance of the experience. Completing the HSC shouldn't be the full stop, but a comma in the grand narrative of our lives. Good luck!

---
Found this article interesting or useful? Share the knowledge!