Why I Chose To Study I.T. – Edward Um
Posted on June 16, 2014 by Edward Um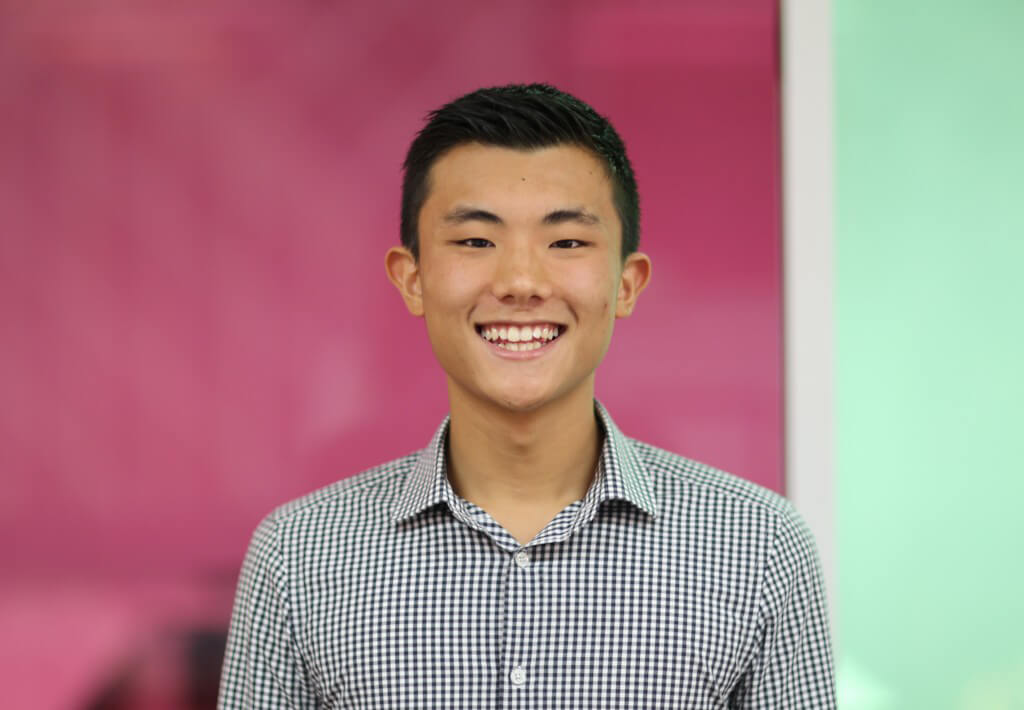 When you first hear the words 'I.T.', chances are I've already lost your attention. But let me tell you, it's not all about the daggy, baggy dad jeans (with Steve Jobs-esque New Balances) and technical jargon –it's a rapidly growing industry, which is becoming just as important in the business world as accounting or finance, and just as impactful to society as medicine or engineering.
However, I.T. seems to be extremely underrated, and with increasing demand for employees in the industry, if you are interested in the area, it should definitely be something you consider when it comes to selecting your uni course. To the majority readers out there, you will be soon finishing your HSC, and in a matter of months you will inevitably face the intimidating process of finding and choosing the right university course for you. So I thought I might take this opportunity to share my experiences with choosing a University degree and how I came to choose IT.
The Business world and IT
There are three sides to the Business IT spectrum. On one extreme, you have the business people, in their swanky suits cutting deals on the frontline, and on the other you have the computer technicians, otherwise known as the geeks, working away with a quiet determination in the backroom.  It is often the case that these opposing groups don't quite understand one another and aren't able to efficiently coordinate to optimise business outcomes.With the rise of technology over the past few decades, an intermediary role was introduced to solve this communications divide, which ideally explains my degree: Information Systems. Unfortunately, there is a big gap between the number of students who do a Business based degrees and Information Systems, which I see as a huge advantage for those who seek the extra opportunities to stand out. Many firms are constantly on the look out for graduates with a degree in information systems over the more traditional accounting and finance degrees due to the need for businesses to adapt to new strategies in the digital age. If you are stuck between choosing Business and I.T., Information Systems offers the best of both worlds.
Play to your strengths
Year 12 is an exciting period where you get the chance to define your professional career and yourself as an individual. When facing the challenge of choosing a university degree, there is no better indicator than a course that best aligns with your strengths. I see a majority of students becoming pressured into choosing a degree that corresponds with other people's strengths rather than their own. Just because degrees like law or commerce are perceived to be prestigious, does not mean you should neglect more obscure career paths, like going into information systems. The simple fact is that everyone is very unique with very unique strengths, skills and abilities, so know what you are good at and use this to your advantage.
If the I.T industry is something you might be interested in, I urge you to consider going into Information Systems – not only will it increase your employability in our highly competitive labour market, but it will equip you with the skills you need to flourish in future business roles.
---
Found this article interesting or useful? Share the knowledge!