UMAT Practice Questions – Question 3
Posted on January 16, 2012 by Matrix Education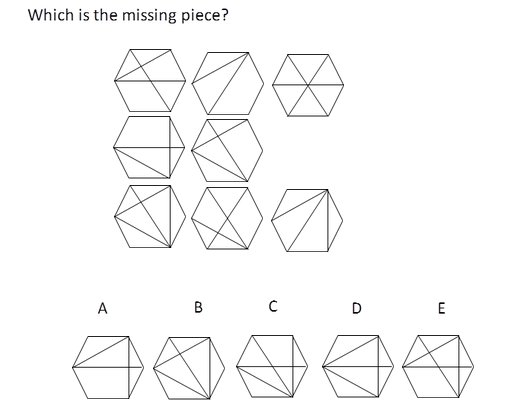 Answer: E
Explanation: Looking across and down, the content of the third hexagon are determined by the contents of the first 2. Lines from the first 2 hexagones are carried forward to the 3rd hexagon, except where two lines appear in the same position, in which case they cancelled out.
These questions are what you can expect in a UMAT exam. Matrix UMAT has an interactive classroom approach which allows you to gain the knowledge, understanding and skills necessary for success in the UMAT exam.
Find out how Matrix can help you prepare for the UMAT exam with their Matrix UMAT Preparation Course.
---
Found this article interesting or useful? Share the knowledge!