Top 5 UMAT Exam Tips
Posted on May 4, 2017 by Ashley Kim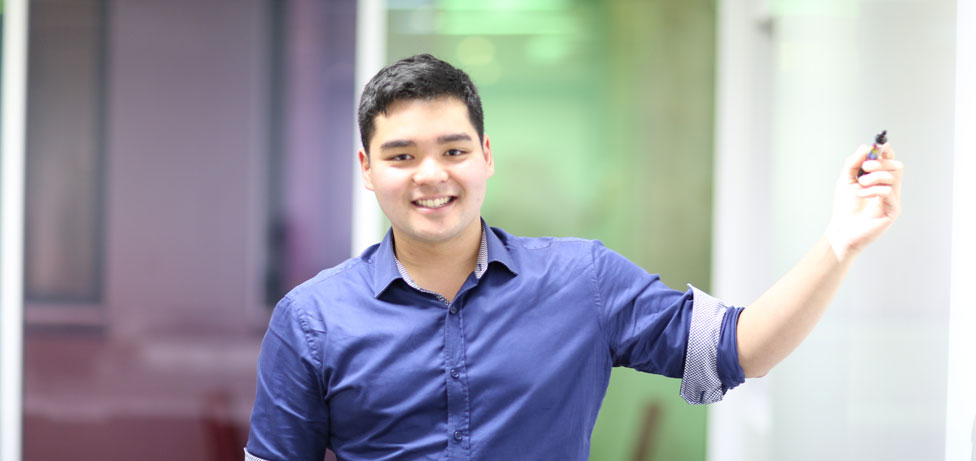 The UMAT is a skills-based exam, designed to assess critical thinking, problem-solving, understanding people and abstract non-verbal reasoning. You will need extensive and guided exposure to the UMAT's unique exam style to ace the exam. To increase your chance of acing UMAT make sure you read our Beginners Guide to UMAT Preparation. But do you have an exam game plan? Here are a few tips below to help you on the big day!
1. Have a plan of attack
By the time the exam comes around you should have learned some techniques and had enough practice to know what strategies to apply to different styles of questions. Some students like to complete each section individually (selecting all the logical reasoning style questions first, then non-verbal reasoning, then understanding people) and coming back to the other sections after they have attempted the particular section. Be careful when doing this though – you don't want to make the mistake of missing any questions along the way or putting the answer in the wrong place! Others may find this non-sequential method too confusing and complete the exam in numerical order. Know what makes you most comfortable by testing different methods with practice papers and see how you perform best!
2. It's a race against time
You have 3 hours to complete 134 questions, so you need to make sure you have enough time to tackle as many as possible! There is no point in spending too much time on one question if you are sacrificing time on solving all the others. If you are familiar with the type of questions in the exam and have a general understanding of your skills and ability, you could time yourself for each question or type of question (e.g. more minutes allocated to pick the middle style rather than passages) so you know how you can track over the 3 hours.
Whilst some students have a mental count in their head per question (approximately 1 minute and 20 seconds per question) this might not be the most practical approach as some questions require a bit more time. There are also multiple questions that are attached to some of the passages and logic questions, so you don't want to be wasting time calculating time allocations. In addition, some questions are much more difficult that others and will require more work (such as mapping techniques), so you don't want to put unnecessary stress on yourself.
Some students like to have mental time markers – e.g. after 1 hour, 45 questions should be completed – to ensure that they are pacing themselves well to answer as many questions as possible. This can be useful since you don't want to get to the last half hour of the exam and find yourself only halfway through the questions!
3. Know your strengths and weaknesses
Make sure you know what your strengths are. For example, are you better at non-verbal reasoning or understanding people? Hone in on your strengths to counter your weaknesses. If you are a slow reader and prefer the non-verbal reasoning section, you may want to tackle those questions first to give yourself a peace of mind that you have completed a certain portion of the exam so you are more relaxed when focusing on the passages. You will be surprised at how completing a small portion of the exam will relax your mind and allow you to better face the more challenging sections. If you know you can complete a certain section much faster than others you can manage your time much better as well. Don't worry if you don't finish the whole exam. A lot of students struggle to do so. Just make sure you try and tackle the questions that you are more confident with first so you can secure those marks!
4. Be prepared for the crowds
Did you know that thousands of students sit the UMAT exam each year? When you arrive at the venue, prepared so see long lines of students on the day. Don't let this intimidate you before the crucial exam! Perhaps plan ahead and stand in the queue with a friend so you can have each other for support, or just a buddy to chat to while you prepare to enter the exam venue. Otherwise, bring some notes or light reading so you can distract yourself from the noise and crowds. Something as simple as playing a game on your phone, or listening to some confidence boosting music can help calm those nerves. Don't let the crowds psych you out on the day! Having a calm and collected mindset can make a huge difference in how you perform in the exam.
5. Eat right and feel great!
Three hours is a long time to sit and undertake a taxing exam. This means that UMAT is not only a mental test, it's also a physical one. Make sure you eat something healthy like a muesli bar or fruit before you enter the exam so you can concentrate well and have the energy to power through. Stick to complex carbs, which will release energy slowly, and avoid processed foods, which will cause you to peak and crash early. Make sure you bring enough warm clothing too. The test centre is large and it's a cold time of the year. You definitely do not want to be shivering throughout the entire UMAT exam.
Most importantly, practice makes perfect. Make sure you familiarise yourself with the style of questions you will encounter. The Matrix UMAT Preparation Course has a personalised approach to UMAT and teaches you the key skills to tackle all three categories of questions. You will also have 10 full-length papers online to practice your exam and time strategies.
 
Are you ready for your UMAT exam?
© Matrix Education and www.matrix.edu.au, 2017. Unauthorised use and/or duplication of this material without express and written permission from this site's author and/or owner is strictly prohibited. Excerpts and links may be used, provided that full and clear credit is given to Matrix Education and www.matrix.edu.au with appropriate and specific direction to the original content
---
Found this article interesting or useful? Share the knowledge!