My Experience As A Matrix Scholarship Student – Alpha Bi
Posted on August 20, 2015 by Alpha Bi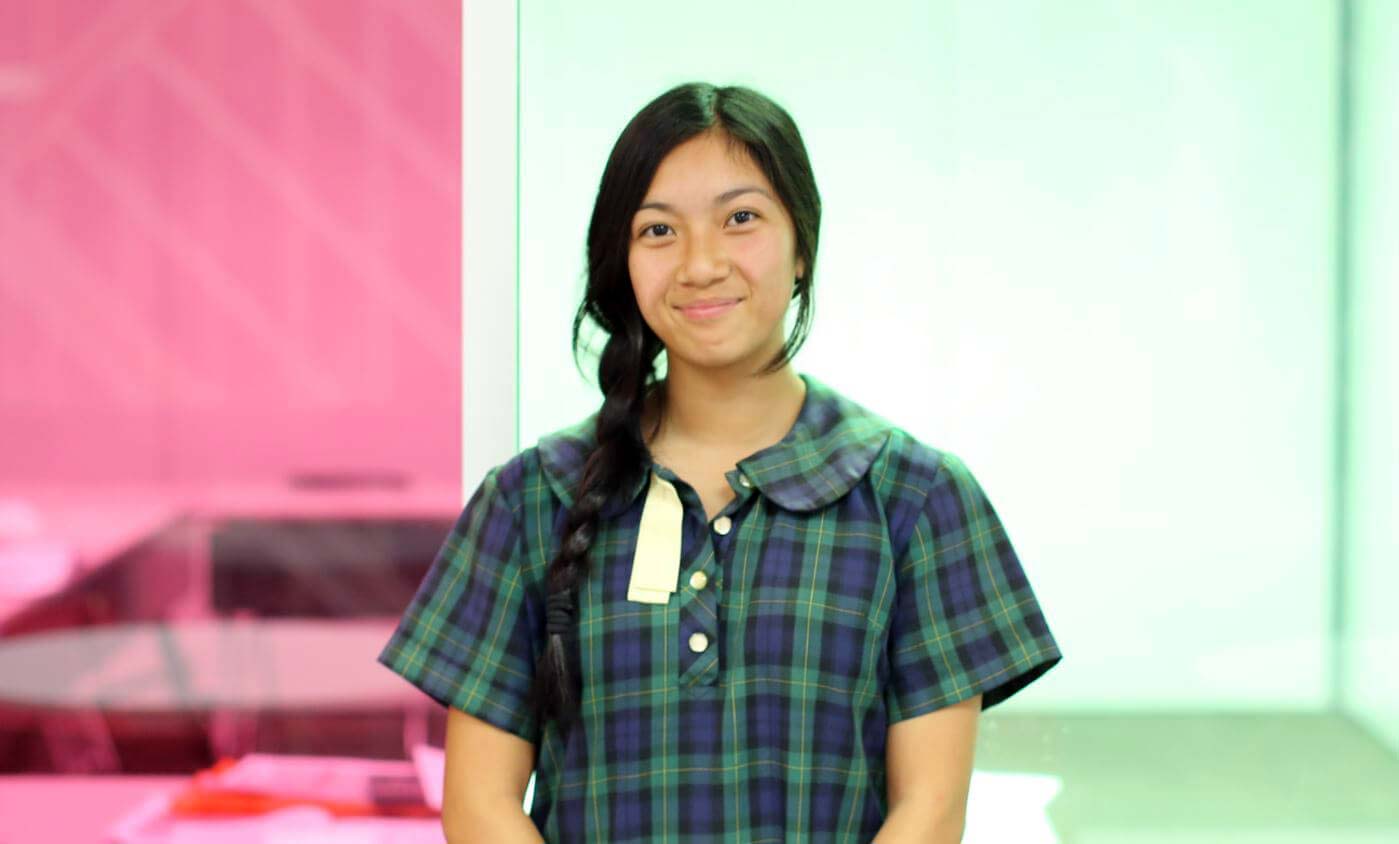 Alpha is a Year 11 student of James Ruse Agricultural High School, and 2015 Matrix Scholarship Recipient. Read about her experience of the Matrix Scholarship Program!
Why did you apply for the Matrix Scholarship?
I had many friends who were attending Matrix and performing very well at school. When I asked them about Matrix, they all said the same thing – that the teachers are knowledgeable, friendly and approachable; the resources are extremely helpful for school; and the environment is great for learning. Sometime after, I saw an advertisement for the Matrix Scholarship Program and applied as I knew Matrix was trusted by many students as an exceptional tutoring college. I was also impressed to find out that the average Matrix Scholarship Student achieves an ATAR of 99.75, with some even achieving an ATAR of 99.95!
Why did you choose Matrix? 
I chose Matrix because I have heard nothing but praise for it. The campuses are very professional, with classrooms that can hold a maximum of 14 or 15 students, enabling teachers to focus on their students. The teachers go into great depth with their teaching from the Matrix Theory books, which I get all my information from for my school exams, making it very easy to study. Whenever I am stuck on anything or unsure about a concept, I can book a one-to-one workshop with a tutor and receive extremely helpful assistance. Overall, I chose Matrix because of its great learning environment and extensive resources.
What did you like most about being a Matrix Scholarship Student? 
What I like most is the fact that I am able to learn from such a reputable tutoring college, with knowledgeable teachers and valuable resources. This extra support allows me to get ahead, and perform better at school. Not only have I benefited academically, but I have made many close friends. It is great to interact with students from different schools to gain a wider perspective of the community.
Which subjects are you planning to undertake in Year 12?
I am planning to undertake Advanced English, Maths Extension 1, Maths Extension 2, Physics, Chemistry, and Economics.
Are you involved in any extracurricular activities at school? Have you had any extracurricular achievements this year? 
I am a school prefect, a peer support leader, a member of the Interact team, and part of the Knock Out and Quadschool Touch Footy teams.
Our KO Touch Footy team made it to Gala Day (competition of the top 16 school teams in the Sydney Region), and although we did not make it to the State level, we trained intensely for many days so it was a rewarding journey getting there.
What is your proudest achievement from the past 12 months? 
My proudest achievement from the past 12 months was being elected into the 2015-2016 Prefect Body of James Ruse Agricultural High School.
How has Matrix or your experience as a Matrix Scholarship Student helped you in the past 12 months? 
Being a Matrix Scholarship Student has helped me tremendously. Extra revision of English, Maths, Chemistry, and Physics through Matrix has given me a boost for school, and I have seen a dramatic improvement in my grades, particularly for the science subjects. Not only has this experience helped me academically, but it has helped me to learn to manage my time more wisely. I have learnt to balance school work, tutoring, extracurricular activities, friends and family – and they are all going well.
What do you like to do in your spare time? 
I like to watch movies, browse the internet, read books (currently reading the Anne of Green Gables series!), and relax with my two brothers.
Meet Alpha Bi at our 2016 Matrix Open Day! 
Learn essential study tips and advice from our HSC Experts.
---
Found this article interesting or useful? Share the knowledge!