Experienced HSC Teachers
Vast HSC teaching experience with insights into exam techniques and an ability to explain concepts clearly.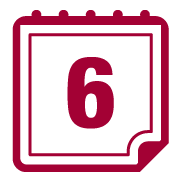 6-day Intensive Course
Intensive 3 hour lessons where you will cover the HSC syllabus thoroughly.
Comprehensive Theory Book
A complete set of resources tailored for HSC exam success.
Practice Questions
Sharpen your skills on a variety of past HSC and HSC exam-style questions.
Additional Tools
Additional tools for answering first hand and second hand investigation questions.
Dedicated Customer Service
A friendly customer service team on standby to provide timely support.