How To Ace The UMAT Exam – Varun Gopi
Posted on September 30, 2014 by Varun Gopi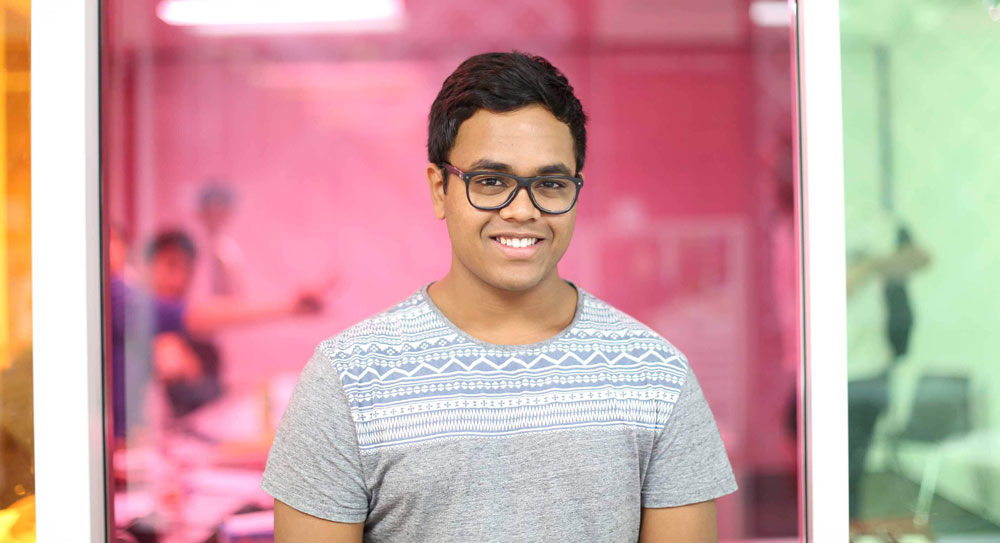 Do you want me to tell how to Ace the UMAT exam?
The UMAT Examination is easily the most interesting test many of you will ever do, and, if you put in the work, it will change the way you think and approach problems throughout life. Just as many others do, I aspire to get into medicine and eventually become an ophthalmologist. Now, I am not a self-proclaimed master of the UMAT – just like many others I required guidance and the gift of others' experiences to grasp its intricacies, but here are my top tips on navigating the UMAT.
1. Embrace the UMAT
Accept that yes, over the coming months or years, you will have to practise UMAT questions thoroughly if you want to succeed. The competition you are up against is vast and among it are many highly motivated individuals. You will need to perform to your very best to match, or even beat them. When you and your friends first begin to prepare for the UMAT Exam, phrases such as "Oh my god, the UMAT is so hard!" and "Section 1 (or 2, or 3) is impossible!" will undoubtedly be thrown around. It may seem entirely appropriate for you to agree with these sentiments, but in the long run it is much more beneficial for yourself if you take them as a challenge.
Also read: How To Study for UMAT Exam Part 1 (Logical Reasoning Techniques)
Section 3 seems impossible? Make it your personal goal to smash out Section 3 drills with 100% accuracy in the next month. Keep up with those friends who are also intending to sit the UMAT and ask how they are doing. Use their successes as motivation, or if they are struggling, make the effort to help them. Doing so will only solidify your strategies and confidence. As the UMAT approaches in Year 12, the time will fly by. When you hear the inevitable "UMAT is next week, we're doomed", smile inwardly and bask in the confidence you have accumulated.
2. Help your cohort
A very wise teacher once told my cohort, "The better we all do, the better we all do", and these are words which you should take to heart during your HSC year. The inherently competitive nature of the HSC in the lead up to the external examinations as well as the UMAT can create a tendency for some students to avoid helping others. However, the desire to outperform others and the desire to help others are not mutually exclusive. Teaching others is the final step in truly mastering knowledge. In order to correctly convey information, the highest level of understanding is required, so helping others in fact, solidifies your own knowledge. In regards to UMAT, this means teaching others of the strategies that you would use to approach and solve the problems.
3. Practice as many UMAT questions as you can
All Year 12 students are well-aware of the importance of practice in achieving their goals. Inevitably, it is the discipline involved with practice that is difficult to achieve. I think one of the most effective ways to discipline yourself is to set challenges. In the same way that you refuse to leave the basketball court until your shot feels just right, don't stop answering those UMAT questions until you're perfect, from start to finish. These kinds of self-expectations and fulfillment of these self-expectations can greatly build your confidence in approaching all kinds of questions in the UMAT, and lead to better results. The Matrix UMAT Preparation Course provided me with an endless supply of resources which ensured that I received all the practice I could get.
4. Execution
This is where all the practice and confidence come into play. When you're standing in the long line to get into the building where you'll be sitting the UMAT, do whatever you need to do to psych yourself up. Talk to friends if it helps, but not if they're going to cause you anxiety. Once you're inside the building, make sure you feel confident and comfortable; water should be close by, as well as a surplus of pencils. If at this point you begin to worry, think back to the practice you've done. Even if you believe you haven't practised to your full potential, you've likely practised more than most of the people in the room with you. Having said that, if you have the opportunity and you're serious about performing well, you should practice to your full potential for maximum confidence.
During the exam, it's simply a case of minimising distractions. If you've gone through enough practice papers, then you'll know how to best approach the exam. And don't forget to keep time on your mind, always. It's important not to feel complacent if you're getting ahead of time because some questions inherently require more time than others.
Want to Ace the UMAT Exam Like Varun?
Check out our Beginner's Guide to UMAT Preparation, In this Guide we explain what UMAT is, what skills you'll need to develop, and how to ace it to get into the health science course you dream of.
© Matrix Education and www.matrix.edu.au, 2017. Unauthorised use and/or duplication of this material without express and written permission from this site's author and/or owner is strictly prohibited. Excerpts and links may be used, provided that full and clear credit is given to Matrix Education and www.matrix.edu.au with appropriate and specific direction to the original content.
---
Found this article interesting or useful? Share the knowledge!