How I Scored An ATAR of 99.75 – Cherie Chen
Posted on May 28, 2016 by Cherie Chen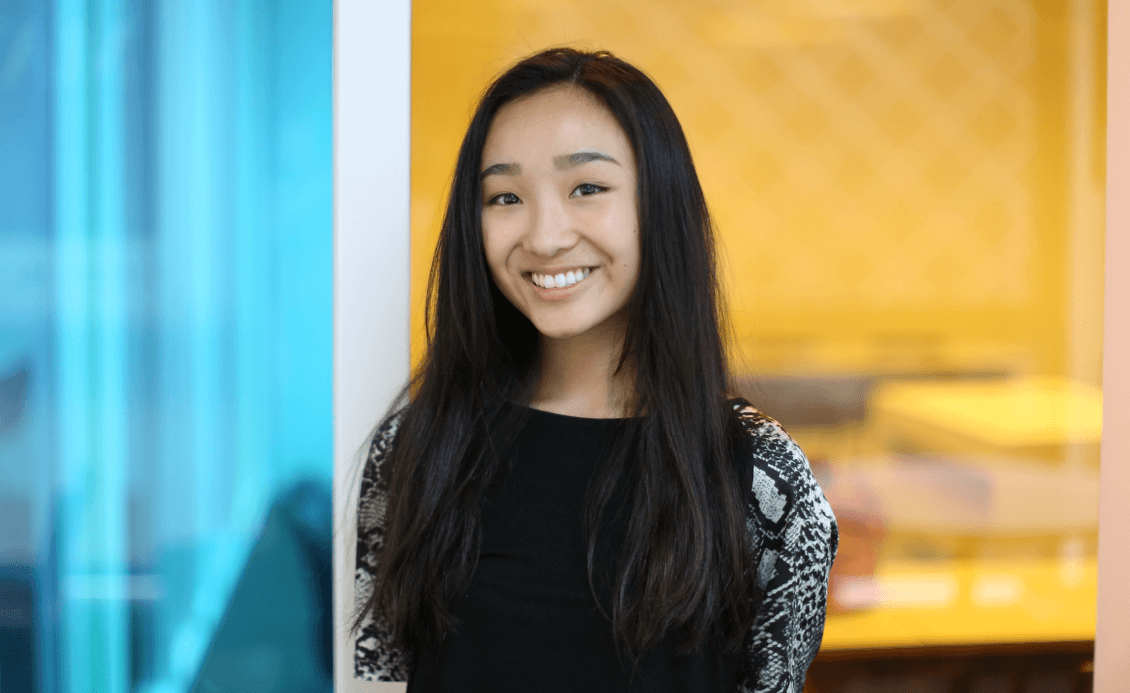 Matrix Graduate, Cherie Chen graduated from Hornsby Girls High School with an ATAR of 99.75. She also achieved proficiency awards in all her HSC subjects, and an Academic Excellence award from her school, which recognises her as being in the Top 10 students of her grade.
Cherie's Top Tips
Studying Effectively
Everybody studies differently – my effective study methods may be incompatible with your studying style or subjects. The lesson here then is to take on board what others say, but remember we each have individual study preferences.  Avoid comparing yourself with others as "Comparison is the thief of joy" (Theodore Roosevelt).
Whilst I do not believe that there is no 'one-size-fits-all' technique to studying effectively, I do believe that consistency is key, regardless of your method. With consistency comes dedication and motivation toward what you are doing.  In the same way, choosing subjects that genuinely interest you is the key to studying effectively, as it makes motivation easy.
Personally, I limited my access to social networking during the two-weeks of intense study between graduation and the final examinations, using that time to reinforce my understanding of my subjects. Understanding key ideas, concepts and the basic fundamentals of my subjects allowed me to effectively and confidently answer any exam question.
I also did a lot of my studies via past papers, many of which provide exemplar answers that give an outline of how to answer particular questions. However, if you are doing a past paper which doesn't provide answers, I recommend asking your teachers for assistance with any difficult questions, as they can help you with your approach to the questions.
Bouncing Back
It is imperative that you are resilient in the HSC year. There will be times when you will feel despondent after receiving test results back. Consider why you feel dissatisfied with these results. Are your expectations too high? Do you need to lower your expectations? Or work harder? Do you only feel this way because you are comparing yourself to others?
Don't be afraid of making mistakes; they are learning opportunities and indicators of where you require improvement. Make a mistake, learn from it, and let it become a thing of the past. I performed really poorly in one of the Maths Extension 1 examinations. It took a substantial toll on my confidence about my abilities, but I responded to this by working really hard to push up my ranks for MX1. I succeeded, and it was my highest HSC mark.
Realise that you will need to confront stressful scenarios in the HSC year. Whether that be unprecedented events, or disappointing examination marks, you can use this pressure and stress to your advantage by becoming more aware of your mistakes and committing to improving them so you won't make them again in the future.
Another moment when bouncing back is important comes after completing a set of examinations, or receiving good results. Unless it is the final HSC examinations, be aware that you have another set of assessments around the corner. You should reward yourself, relax and do the things you didn't get around to doing during your studying, and then bounce back into some kind of study regimen. It's very easy to slack off for weeks after the conclusion of an exam block, so easing yourself back into routine is beneficial.
Seek Help
Don't be offended by this suggestion, but you need help! Help, and guidance can shape-shift in the forms of parents, friends, teachers, religious leaders …the list goes on. While the HSC seems like a solitary battle between you and the Board of Studies, it's not! The people around you are very much part of this journey too, and are very happy to assist you in any way they can. Often, communicating my struggles with others helped me get back on my feet after a disappointing result or stressful period.
Likewise, you should welcome other people to come seek advice or help from you. Having people ask you questions about subjects improves your own understanding of concepts.
Maintain a healthy and balanced lifestyle
It's essential to maintain a physically and mentally healthy lifestyle in order to perform at your best throughout the year. Make sure you balance your HSC study with other commitments. This could include both community projects and personal activities, such as sporting or music practice.
At the beginning of the year I was volunteering at an aged care home and it was difficult to commit the time spent doing that, instead of studying or spending time relaxing. I would highly recommend a journal/scheduler/diary of some sort to write down due dates for assignments, as well as examination dates. After that, you can assign deadlines that you want to meet. It helps to be realistic – if you plan to finish studying for your upcoming exam block in the first weekend of the school term, you'll only sets yourself up for disappointment.
Having realistic goals allowed me to allocate times more sensibly in terms of rest and leisure time, therefore making me more comfortable with taking breaks and having Friday nights off for Zumba and other extracurricular commitments. Whether you are positively ecstatic or unfortunately disappointed with your ATAR, do not let it define your high school career. Rather consider everything that has accumulated in the past 6 years of secondary schooling; friendships, late night cramming, priceless education, becoming a junk food junkie, being inspired by the guidance of teachers and parents, the list goes on.
Be grateful for the world-class education you receive, and consider how much you have grown in a few years. The idea that our high school experience is summed up simply with a four-digit number is limiting. I would recommend, for ex, current, and future HSC students to not dwell and live in the past.
Enjoy it all and best wishes.
Have an ATAR goal but no plan?
© Matrix Education and www.matrix.edu.au, 2018. Unauthorised use and/or duplication of this material without express and written permission from this site's author and/or owner is strictly prohibited. Excerpts and links may be used, provided that full and clear credit is given to Matrix Education and www.matrix.edu.au with appropriate and specific direction to the original content.
---
Found this article interesting or useful? Share the knowledge!