How I Scored An ATAR of 98.80 – Hugh Entwistle
Posted on January 27, 2016 by Hugh Entwistle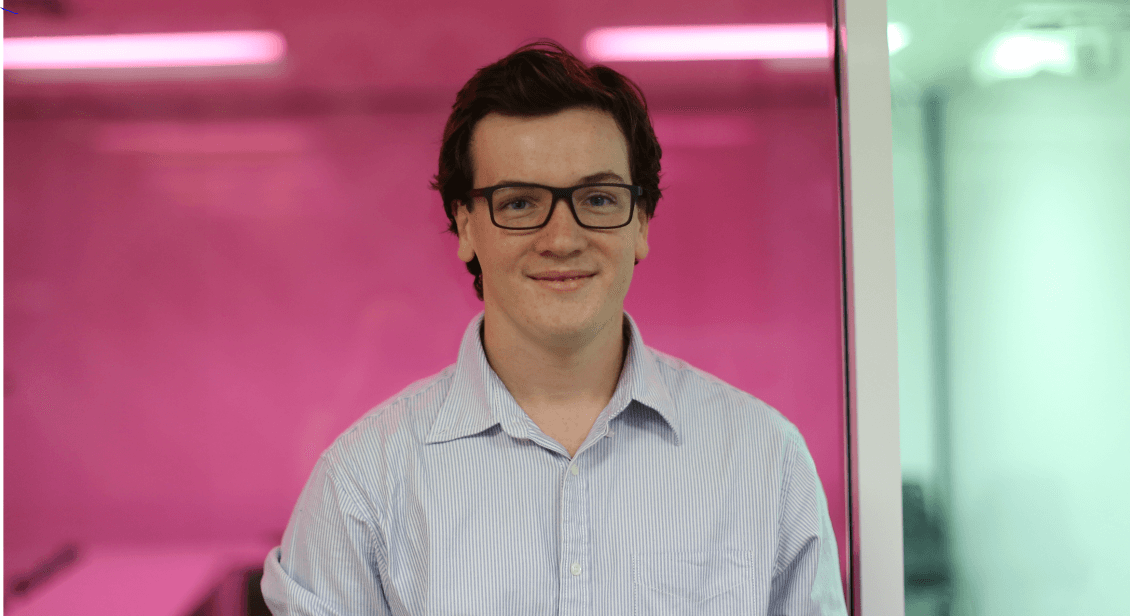 2015 Matrix Graduate, Hugh Entwistle achieved an ATAR of 98.80 and graduated from Epping Boys High School. He also achieved 5th in the state for Drama and was nominated for HSC Drama Showcase – Onstage (for his group and individual performance); his group performance was chosen for onstage. He aspires to study a Bachelor of Advanced Science (Mathematics) at the University of Sydney.
 Hugh's HSC Subjects
| | | | |
| --- | --- | --- | --- |
| HSC Subject | Assessment Mark | Examination Mark | Overall HSC Mark |
| English Advanced | 95 | 94 | 93 |
| English Extension 1 | 43 | 43 | 43 |
| Chemistry | 80 | 83 | 82 |
| Mathematics Extension 1 | 92 | 94 | 93 |
| Mathematics Extension 2 | 91 | 92 | 92 |
| Drama | 98 | 98 | 98 |
The HSC year is an unpredictable 12 months – at times I embraced the challenge, other times I would run and hide. My experience of Year 12 and the HSC was extremely multi-faceted, but overall I managed it much better than others. This is partly due to the fact that I did not neglect my other activities, which meant I had something to escape to in times of intense stress. I find being in the water extremely soothing and swimming calms me down, so I made sure that I swam at my local pool at least 5 times a week. Before you enter that deep, dark, treacherous, aphotic, (and all other synonyms of dark) tunnel… think to yourself – "Why not just do the HSC instead?" Seriously, the HSC isn't a slaughterhouse – nor is it the hardest thing you will ever do. With that in mind, I would like to share some tips, tricks and experiences that will push you to conquering the (not so dark tunnel) of the HSC!
School and HSC are both linked, but should also be seen as separate in important ways. Co-curricular activities such as debating, school musicals, public speaking and sport were still on for me – and these activities can often contribute to amazing scholarships and early entry schemes (which happened for me!). In short, I balanced my study time, relaxation time, hobbies and school commitments in such a way that I was able to finish school with a sense of total accomplishment!
Hugh's Top Tips
Help Other People
Throughout my HSC, I would always help other people in my cohort. This does THREE things:
Makes sure that you understand the subject. You never fully understand something until you can effectively explain it.
Raises your cohorts average – any teacher at Matrix or school will tell you that your marks are also affected by how well/badly your school cohort performs. If you help others everyone will do well and that will push up your marks.
Furthers your knowledge – you will be asked questions that will push your understanding and influence the manner in which you answer them.
Also, I wouldn't have to spend my time looking for difficult questions, since other people were bringing them to me.
Don't Study Until You Drop
A tragic mistake is to be studying for 6+ hours a day. I don't even know how those people walk straight! In my HSC I studied for 3-4 hours on a normal day and for 9 hours a day in the holidays before the HSC exams. But in that 3 hour session I would be completely switched on and away from any distractions – which, in my opinion, would've accomplished just as much that can be done in 6 hours.  Also you should know by now if you can/cannot study in a group – I'm terrible in a group so I mostly avoided these group sessions.
Relax
I made a pact to myself that I would swim at my local pool at least 5 days a week after school. That way I came home very relaxed with an unclouded head – which also contributed to more productive study. Swimming for me relieved the stresses of the HSC, and helped mould it into a more relaxing and exciting journey! Find something to do, preferably out of the house that helps you relax and commit to doing it!
I would like you to leave you with a quote from Rudyard Kipling's poem 'If' that describes the qualities that would set a person up for success;
"Meet with Triumph and Disaster, and treat those two impostors just the same" – Rudyard Kipling
I think this poem can be adapted to the HSC experience, and I would suggest that you perceive both the successes and failures of Year 12 and the HSC just the same. Remember, Your ATAR is based off your overall work and achievement – not just a single bad assessment. Just keep trying hard, adapt, evaluate and don't let the HSC dishearten you!
Want to achieve an ATAR of 99.95? 
© Matrix Education and www.matrix.edu.au, 2017. Unauthorised use and/or duplication of this material without express and written permission from this site's author and/or owner is strictly prohibited. Excerpts and links may be used, provided that full and clear credit is given to Matrix Education and www.matrix.edu.au with appropriate and specific direction to the original content.
---
Found this article interesting or useful? Share the knowledge!